In the year before my mother Jeanne Delano Martin was born (9-22-1923), her mother and father seemed to be enjoying their earliest years of marriage living in Sonoma County. Helen was 18 and Valentine Rudolph Otto Martin was 31.  When Jeanne was born in Long Beach, the couple had come to Southern California to work in the film industry. But in 1922 they traveled quite a bit throughout California including this adventure at Camp Rose near Healdsburg.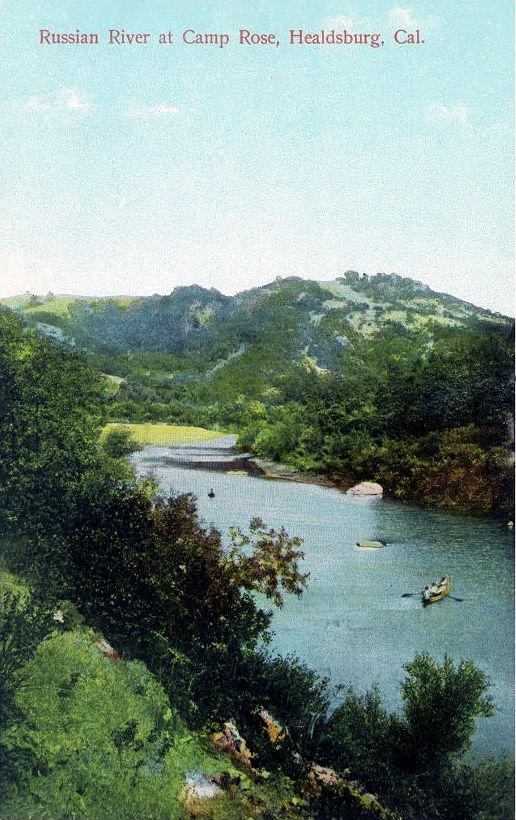 Photo, Healdsburg Museum
Since the turn of the century (1900) this area of the Russian River was a favorite summer retreat of locals and visitors alike. But in the 1920's it was developed into a full blown attraction with lodging, food, drinks and other recreational amenities.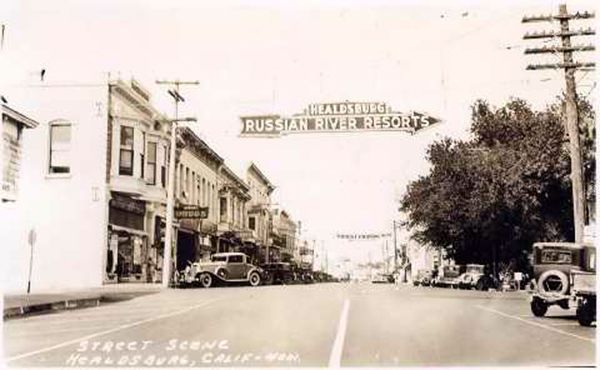 Healdsburg Museum
A terrific suspended sign, apparently neon, directed people to the destination from central Healdsburg. Helen said they made the trip from Santa Rosa by Bus.
The Camp Rose Inn as Helen and Val saw it.
Healdsburg Museum
Another view showing the Inn but also a fair amount of cars and people.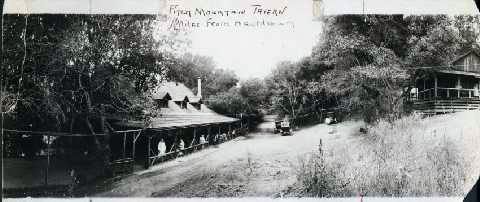 Healdsburg Museum
A tavern and guest cottages were clustered above the river and along the hillside.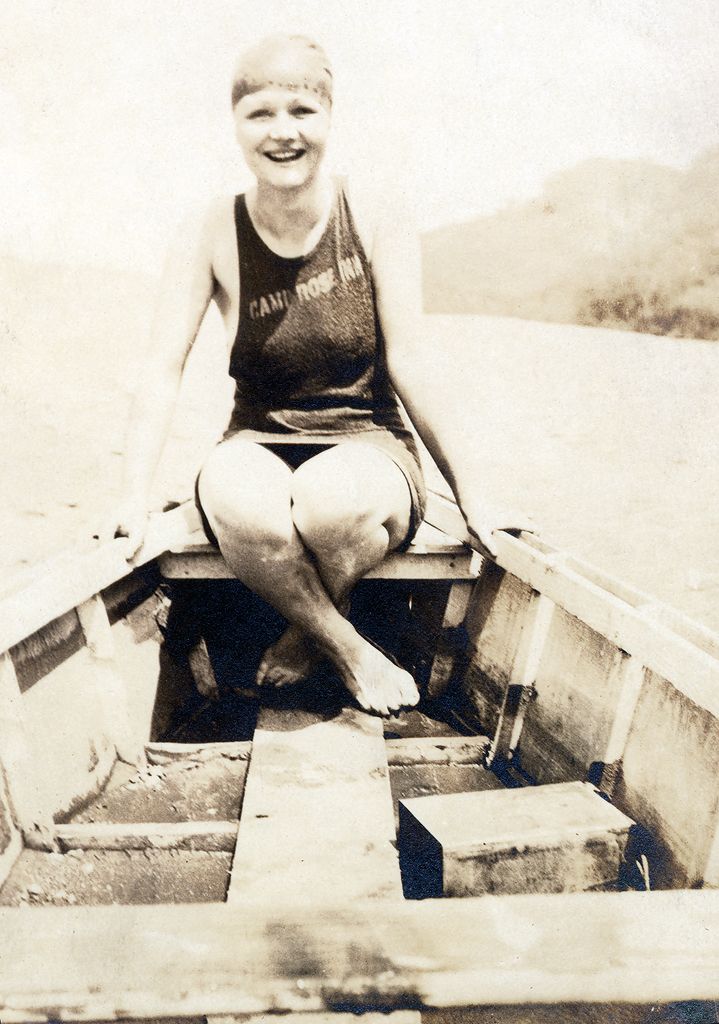 Fun on the Russian River. Helen in a rental row boat–but also a rental Camp Rose swim suite!
Val taking in the sun at the river beach. Note the row boat in the background. The beach required some work to maintain. After Rose Camp's decline the beach took on more of a roughness as a river's edge.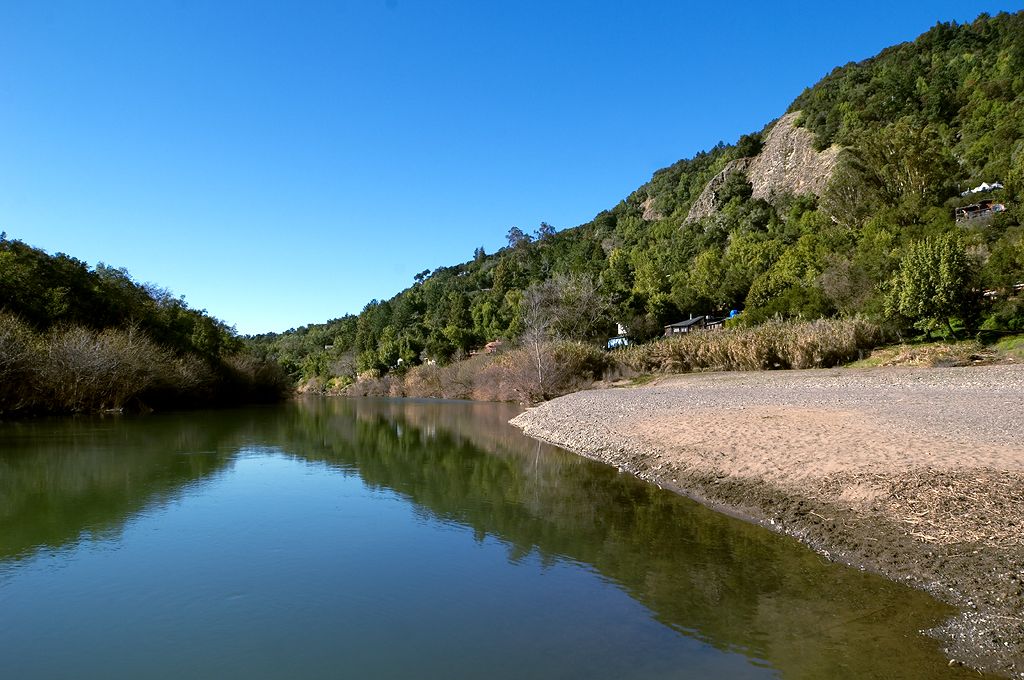 The Russian River at Camp Rose today. Through the years some of the cabins were demolished, burned down, or remodeled. But the 1970's brought some new interest in Camp Rose.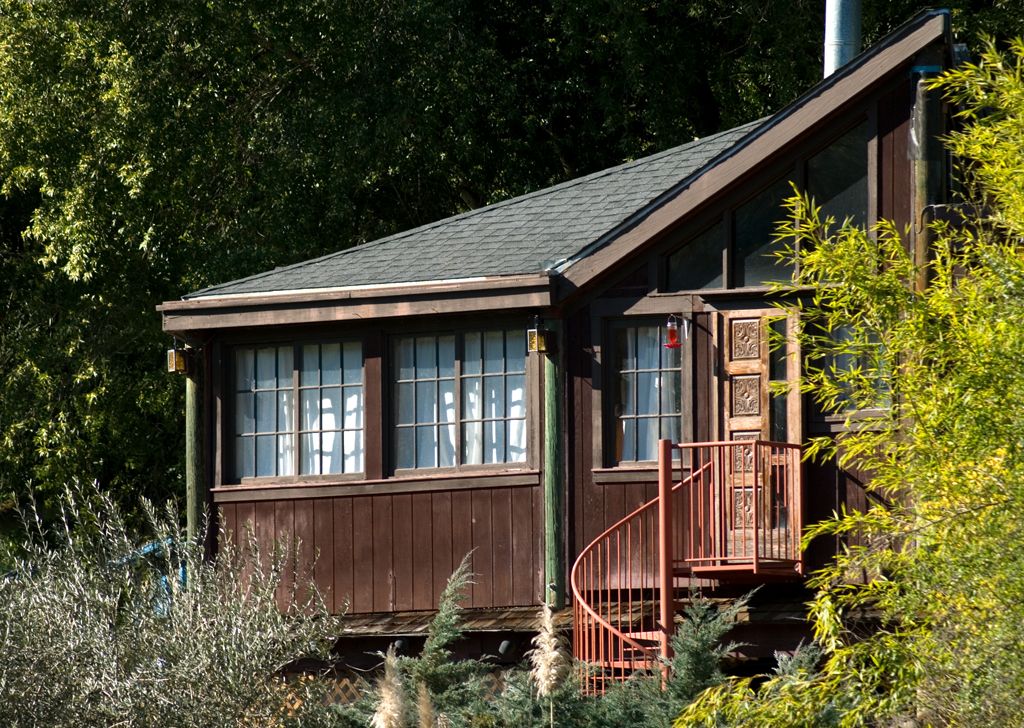 The Camp Rose Inn was made into a restaurant and later a dinner theater. The restaurant no longer operates, but there is still the theater, home of The Camp Rose Players.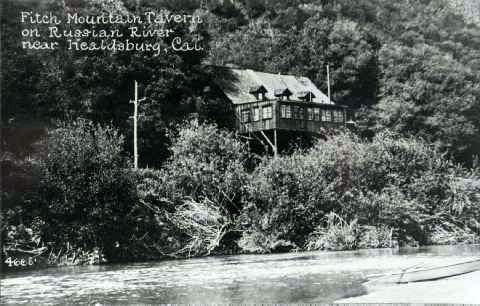 A number of the old cabins remain and are available as vacation rentals.
Here are a couple of links to the vacation rentals available. The River Rose Cottage, Wine Country Lodges.