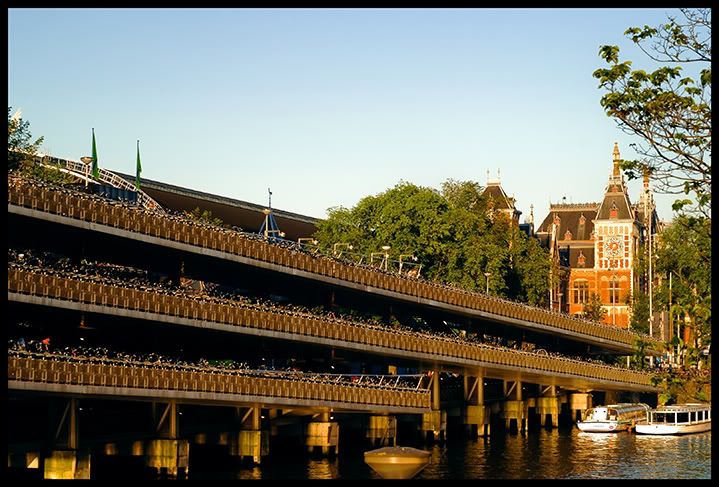 At the train station in Amsterdam there is a remarkable three level parking structure.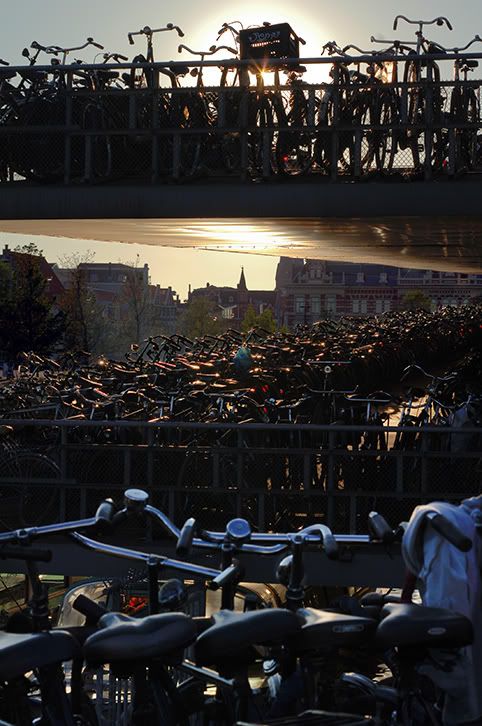 It is all bicycles. Everybody rides them. Youngsters, housewives, fully suited businessmen, and seniors. This is indeed a foreign sight to tourists whom worship their SUV chariots. The tourists frequently fan out into the bicycle streets thinking these are extra sidewalks. "Watch out assholes!," I heard one yell in his Texas twang as a slew of bicycles nearly clipped his fanny. He was clueless about the right of way and what he was doing.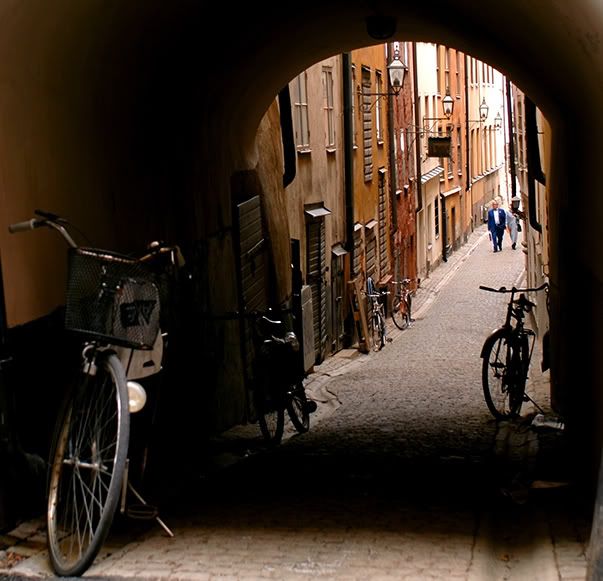 Stockholm
I don't suppose I should "talk." I was nervous to find myself driving a car on a bicycle street in Stockholm. Afraid at any moment I'd be facing a head on collision with a flock of bicycles. My course was corrected though without incident.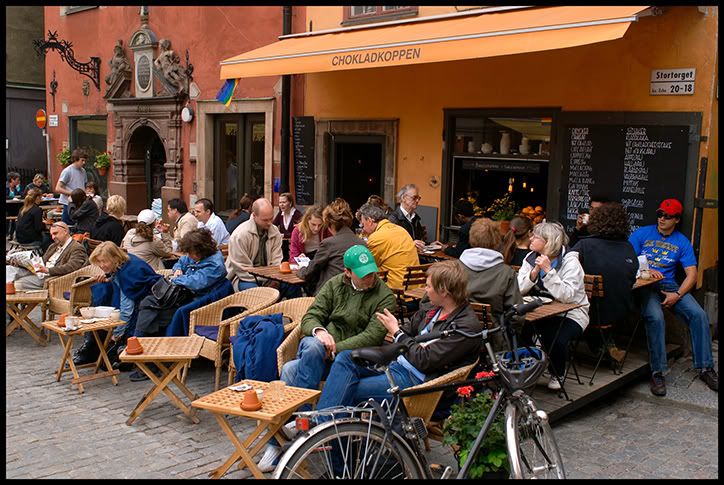 Stockholm. The ever present bicycle anywhere people gather.
I got to peddling myself when I reached Copenhagen. At first I tried the civic bicycles. These are for everyone to use at their convenience. You unlock it by inserting a token or coin into the lock box on a rack. When you are finished with the bicycle you re-lock it to a designated rack and your coin is returned to you. It works pretty well except if you leave the bicycle unattended someone will take it. There is a minor industry of people taking these bikes and getting the coin for themselves.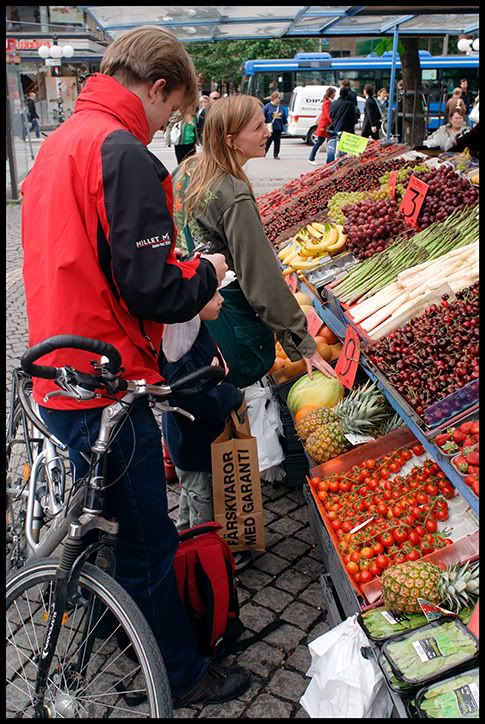 Biking to market, Stockholm.

The civic bicycles are built to be sturdy. Not comfortable or quick. My Innkeeper in Copenhagen suggested I shouldn't torture myself with those "old slugs." He had a nice bicycle available for rent, so I took up the deal. What a pleasure. I did all my sightseeing in Copenhagen by bicycle.
When I got to Amsterdam, the first thing I did was rent another good bicycle. It really makes a difference in the way you see and interact with a city.
I liked this experience so well when I got back to the USA I purchased a basic but nice city bicycle. I put on a rack and saddle bags. I do most of my marketing by bicycle. Trips to the library, bank, what have you. Sunshine, fresh air, and burned calories. Not a bad deal.