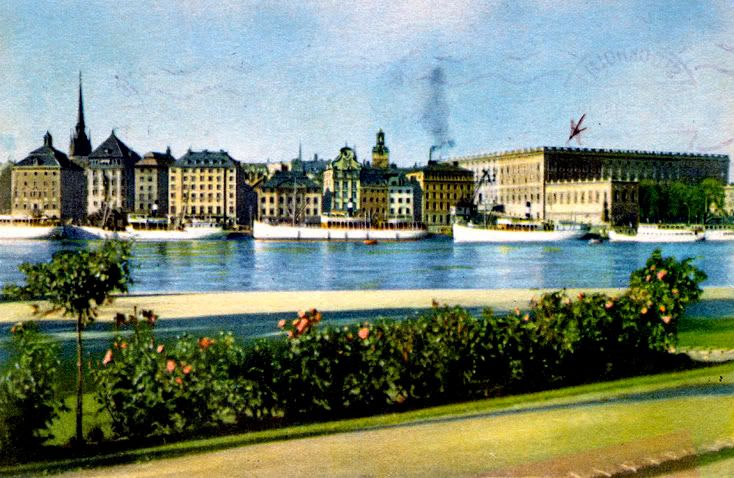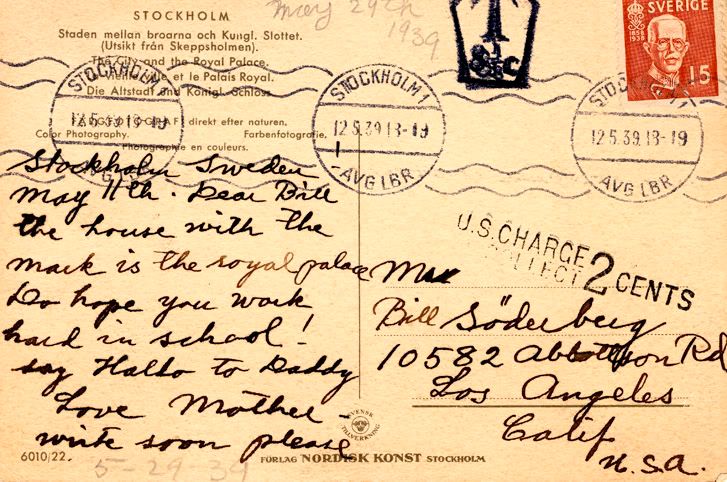 "Stockholm was a very cosmopolitan city even in those days. Mama was eager for me to see as much as we could," as Greta recalled.



Stockholms slott (Parliament. The lion stands before the Royal Palace), 1690-1704
"We visited the place where the king 'lived.' All I remember is a very huge building with lots of massive carved furniture and lots of red velvet."

"We saw the opera house which was also immense and we admired the architecture which was very old." Opera House (Operan, 1887) in this photo behind/through the Viking boat mast.


Nationalmuseum (National Museum), 1846

"The museum was very interesting to me as I loved to hear stories about Vikings. This museum held many artifacts from that time."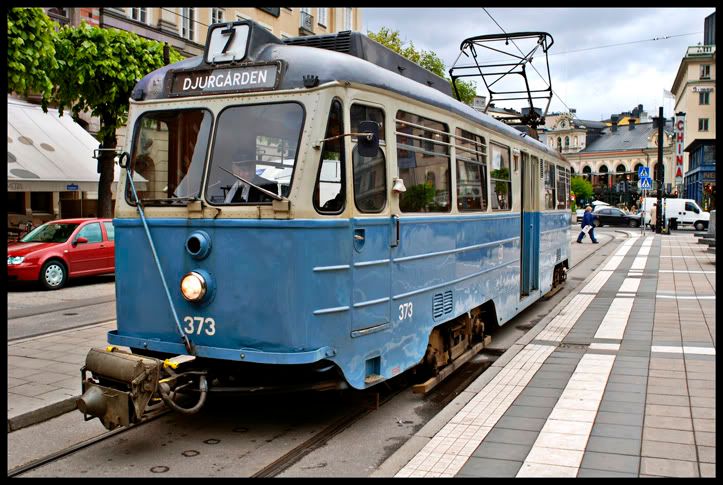 The old street car today delivers limited service. Linking central hotel and shopping areas with Djurgården where many of Stockholm's important museums and cultural sites are located. Tunnelbanan, the Stockholm subway, moves people nowadays. The first installment of Tunnelbanan was in place during Gunhild and Greta's visit. The main period of construction, however, began in 1944.
"There were little street cars taking people here and there around town. We rode on them many times. There were also horse drawn carts, too."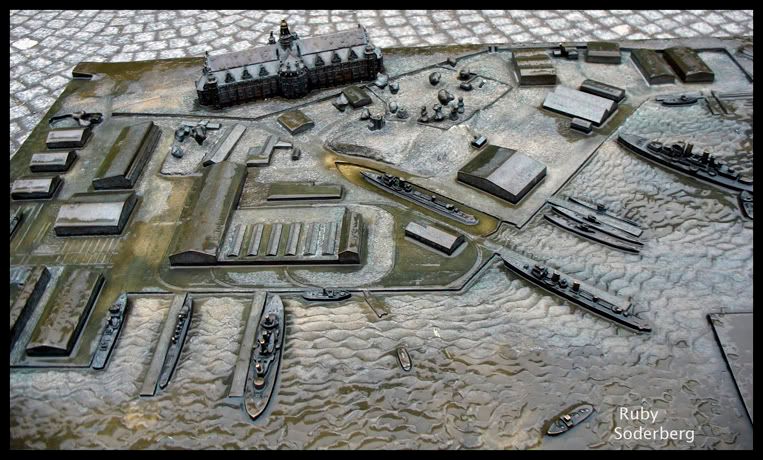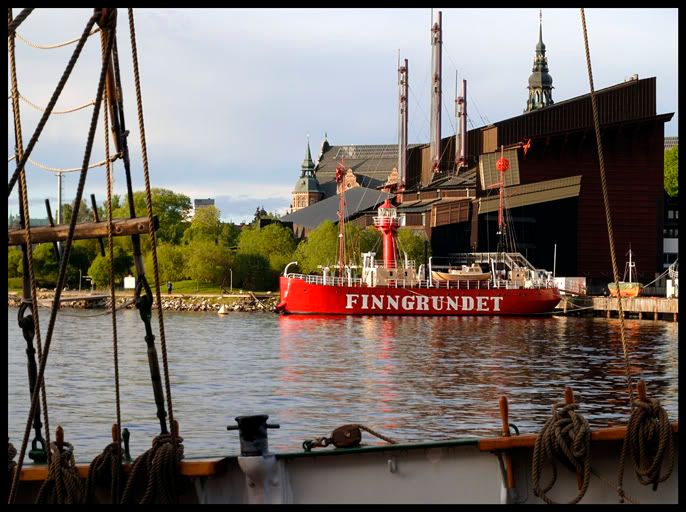 Above is a relief map/sculpture is of Stockholm Harbor about the time Gunhild and Greta were there. Bottom photo is a view toward that area depicted above. Nordiska Museet (Nordic Museum), 1889. left, rear. Vasamuseet (Vasa Museum), 1987, Center/Front (Behind red "light house" boat).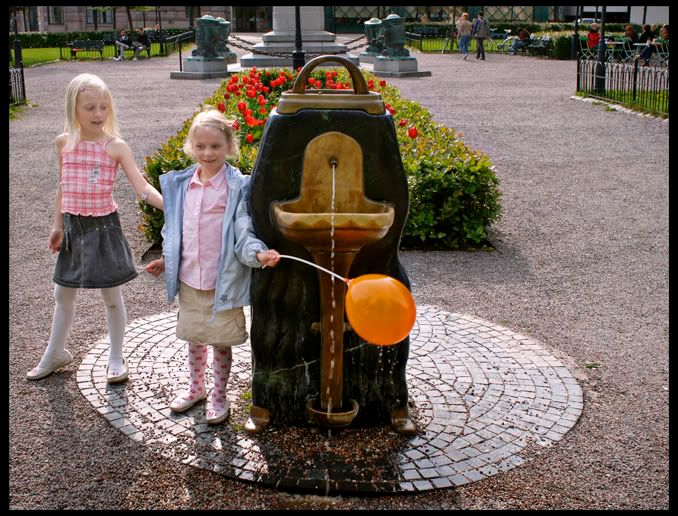 "We visited several parks, also, and I fed the pigeons."
"The parks had numerous beautiful trees. We selected one particularly tall and shady one under which we sat and ate our lunch."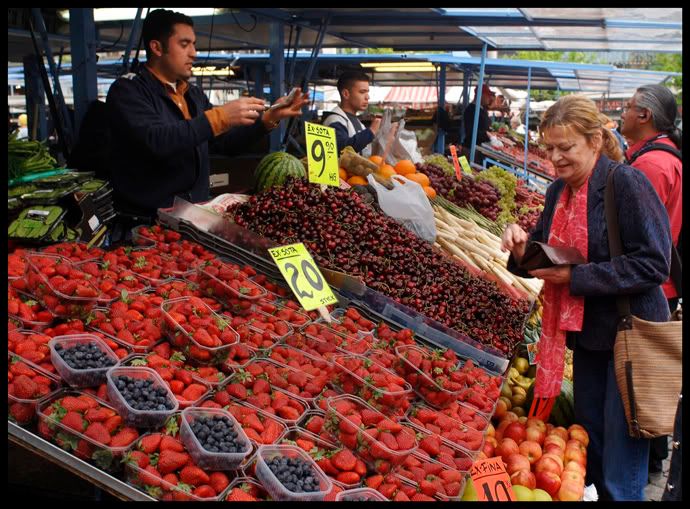 Stockholm Market
"Most of the time we stayed at Aunt Margit's with her husband, my uncle, and my cousins. Their apartment was outside the city. They ran a store which sold candy, fruit, flowers and vegetables.
"We took trips to the suburbs and visited other cousins of Mama's. I remember visiting a farm with lots of animals; sheep, cows pigs and chickens. I was allowed to gather the eggs and feed the chickens. There was one particularly nasty rooster which would fly at me and scratch my legs until I finally climbed up on a woodpile to escape. I would cry in terror until I was rescued."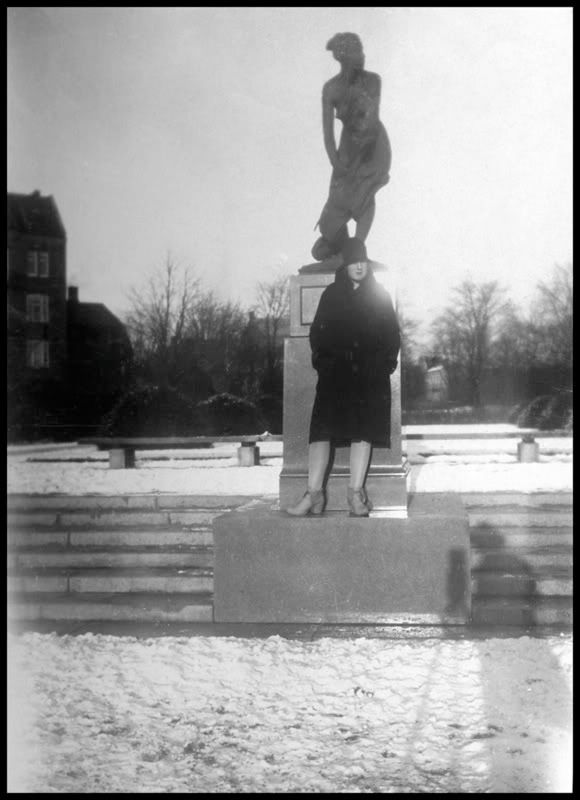 Guessing this may be Margit in Stockholm. The city boasts of as many civic statues as the U.S. has of Starbucks.
Art is a valued aspect of the city plan.


A sight Gunhild and Greta would have seen in Stockholm. These old phone booths. If one examines the Marstrand post cards carefully, this style of phone booth was in Marstrand as well.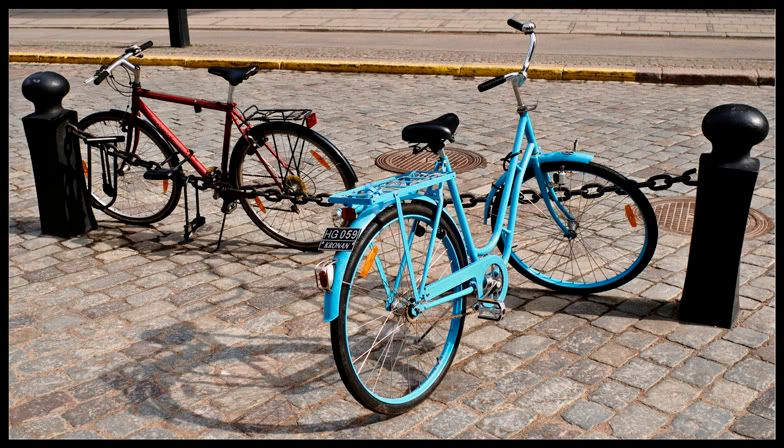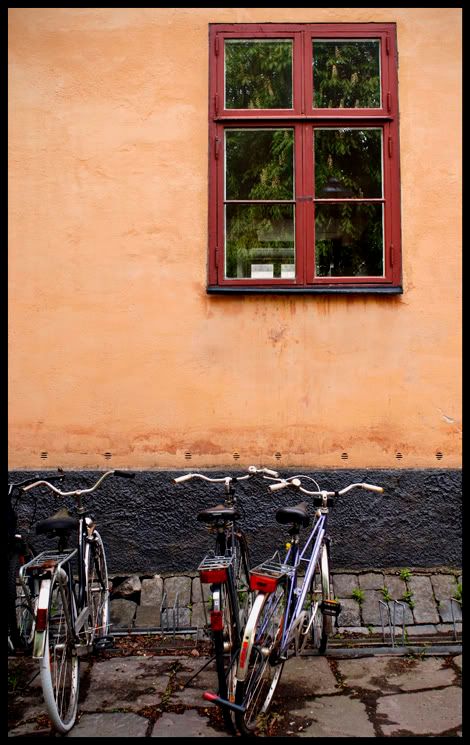 By September of 1939 Swedes all took to bicycles when gasoline was rationed. Today large numbers of all Scandinavians utilize bicycles for routine travel.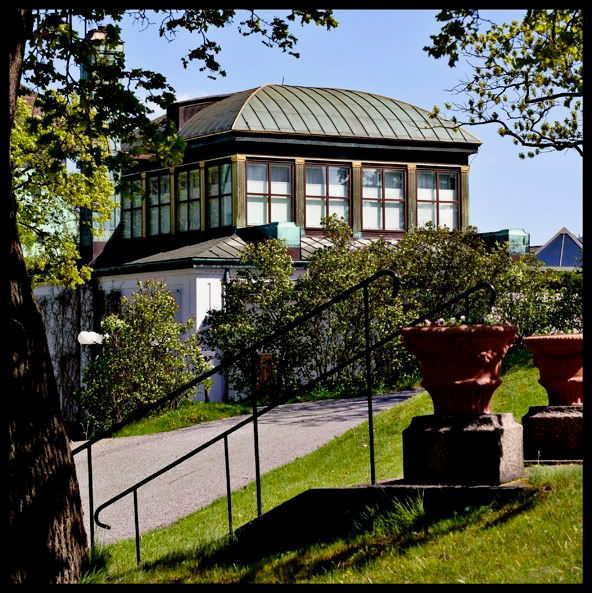 In Marstrand one day Gunhild recognized a visitor. King Gustav V's brother Eugene. He was an artist. This was his home in Stockholm. Today it is open to the public as a fine art museum.

The lion statue guards Parliament Building on the left. The spire is Riddarholmen Church, Stockholm's only remaining medieval building from 1280.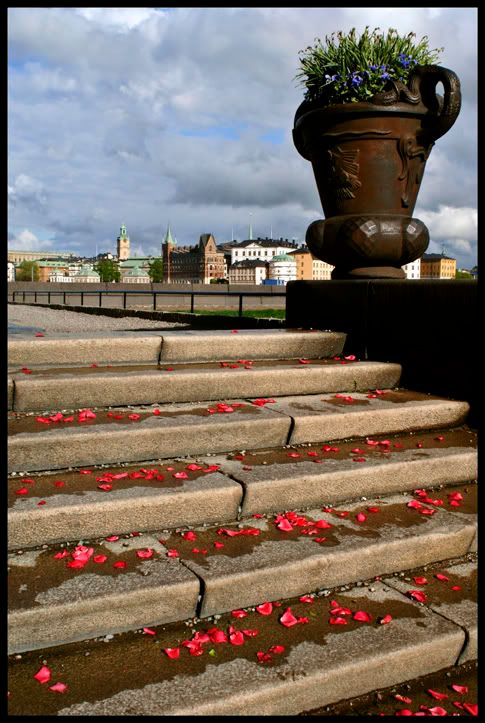 Gunhild and Greta were in Stockholm for a month. But their path was less rosy after an outbreak of scarlet fever.
"Mama was anxious to leave Stockholm, but when we returned to Marstrand, it was already hit with 8 cases."
Sunset in Stockholm
Next: Midsommer to Christmas