From The Current Series "A Belgian Student In America."
Saturday October 26 was our first adventure away from the urban area of San Diego. This trip took us to Anza Borrego desert in search of the Goat Canyon – Corrizo Trestle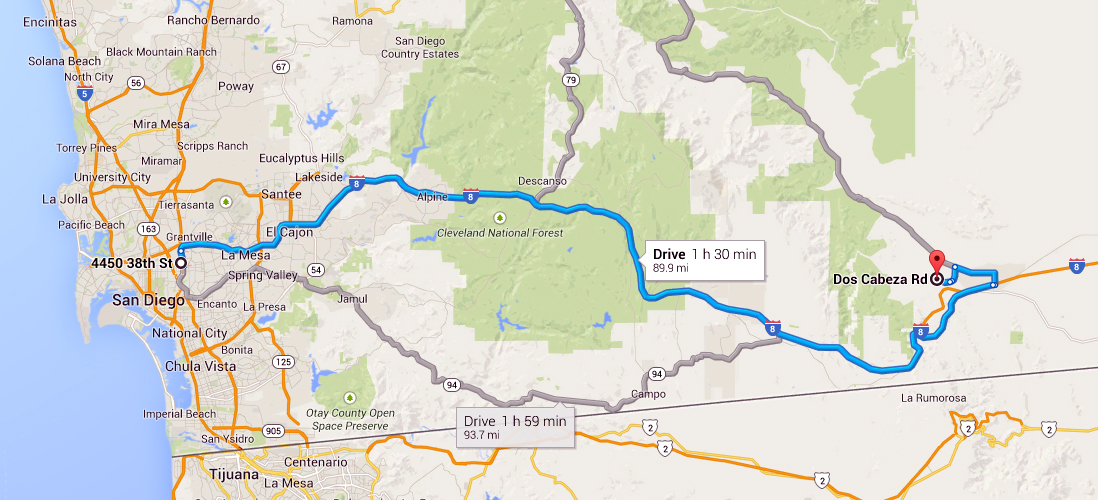 The drive time listed is 1 hour and 30 minutes. In the Volkswagen, it's more like 2 hours.
On the road. Rocking to Jailhouse Rock, Teddy Bear, Runaway Sue, The Wanderer, Twist and Shout, Ça plane pour moi, and many others….
This was the intended destination:
But had some challenges finding it.
The not so early start of the trip meant less time on the hiking trail.
Then there was the slow trek on six miles of unpaved road.
The red indicates the nearly six mile course we took which left us at the train tracks. Based on published info we had expected a paved crossing at the tracks. But no! The tracks were elevated too high for the VW to cross over. The plan was to continue on the unpaved road for a couple more miles beyond the tracks to the Goat Canyon trail head. But instead we decided to park the VW at the tracks and hike to the trail head from there. What we did not know – and what the yellow line indicates – we had missed the turn for the paved crossing.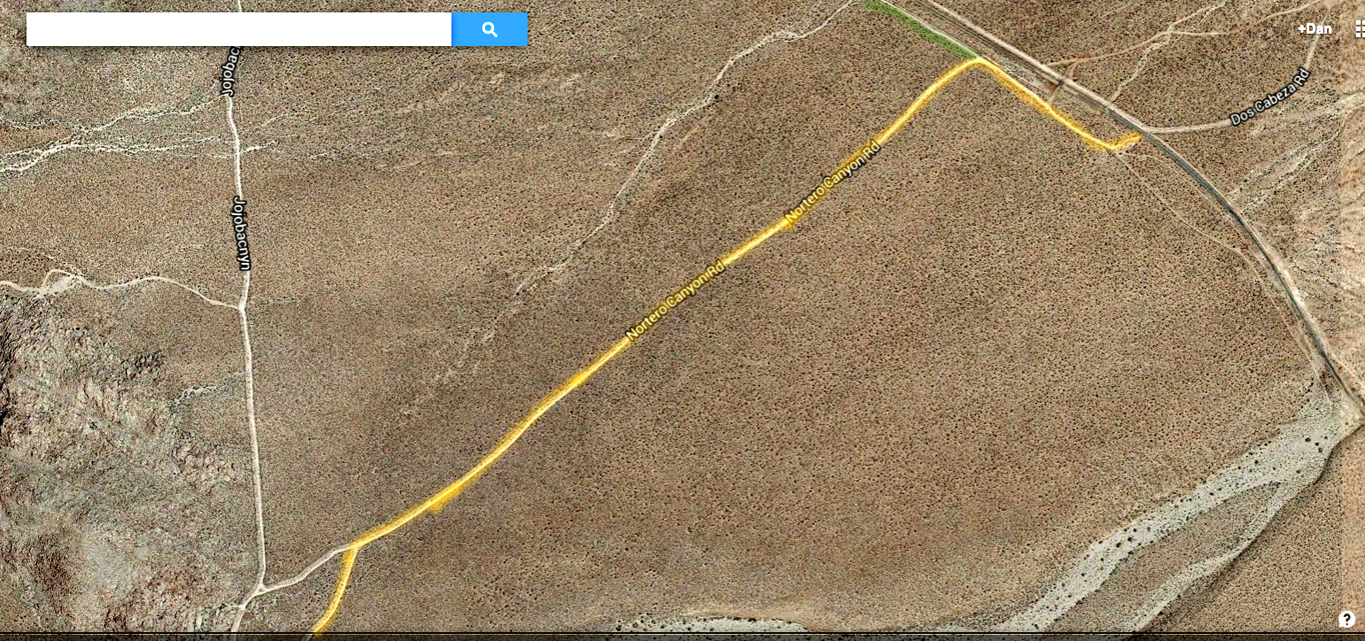 Yellow marks the road that we should have found. But the green shows where we connected to a wash which looked very similar to a road. The trails and roads seemed to vanish and reappear before our feet – not as clear as it looks from a satellite.

It had tread marks of a road. But only ended up being a wash.
Continuing from the previous map, this is the trail head we were looking for, just to begin the hike.
Then there were tempting peaks to climb to along the way.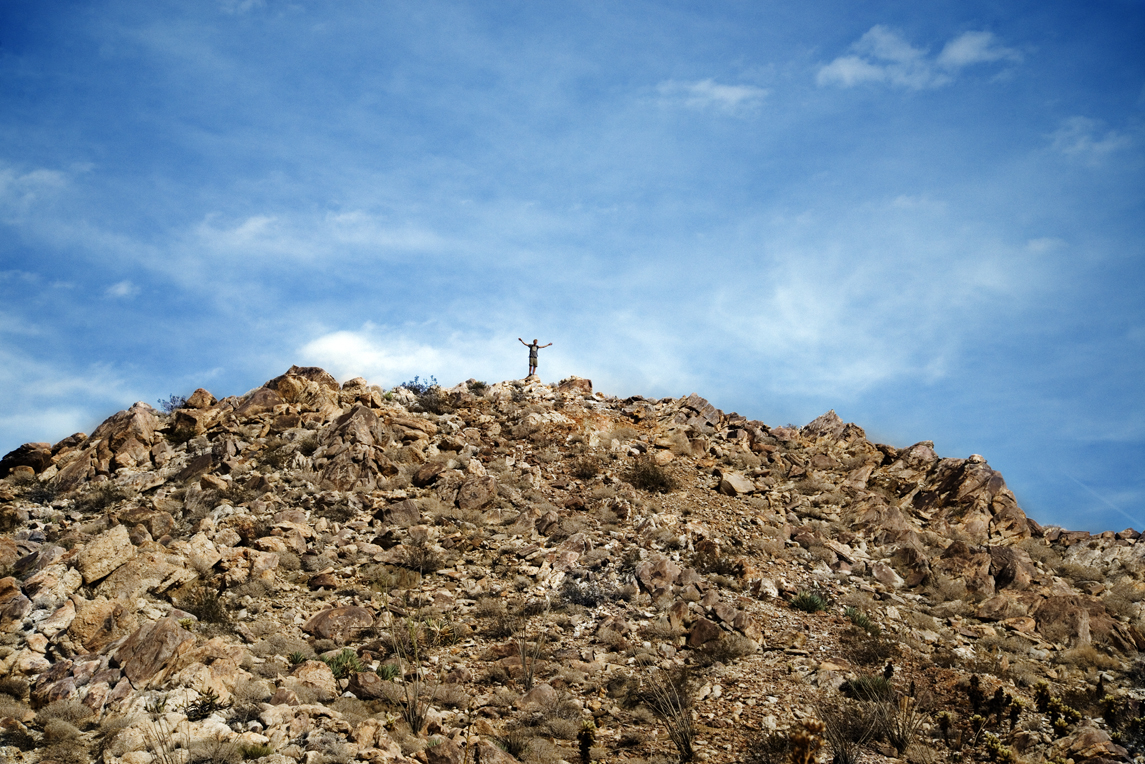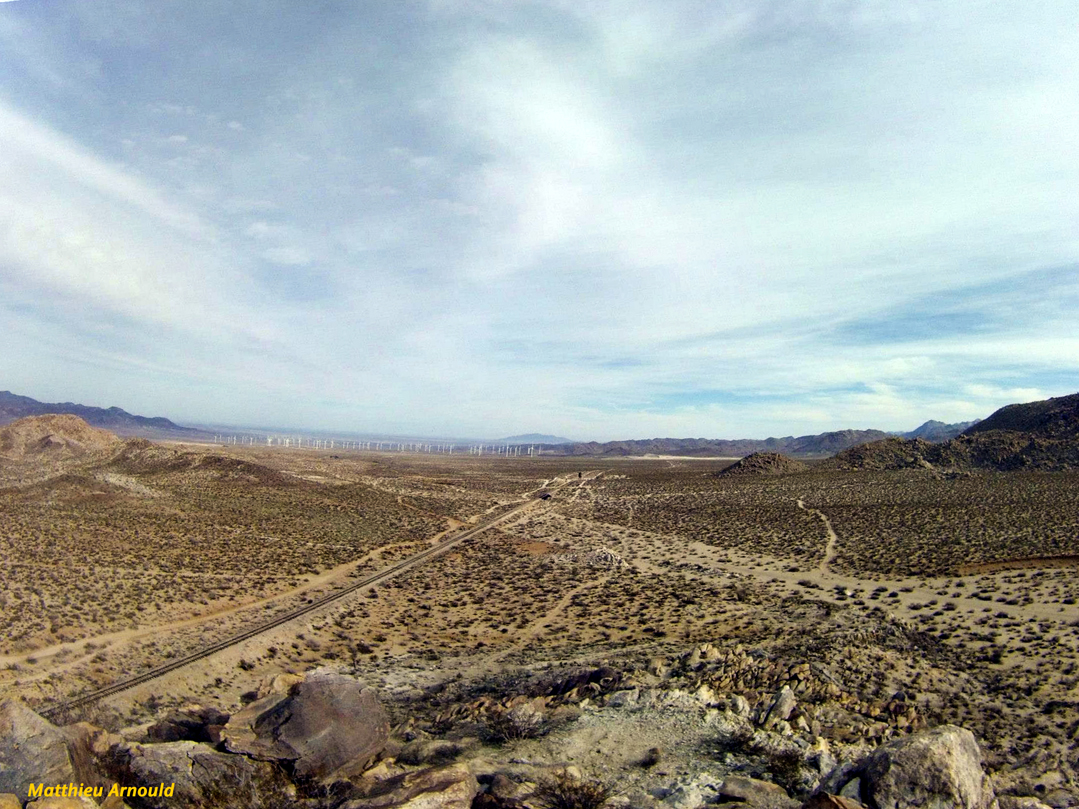 A view from the top.
Then the sun got lower in the sky. We decided not to risk having to hike back in the dark. Later a friend told me how easy it is to get lost trying to find the Goat Canyon trail. He ended up on wrong trails and had to scramble over boulders in the dark to return to his vehicle. We made the right decision, being mindful of how late it was.
It provided opportunity to see other outstanding desert scenery while returning home.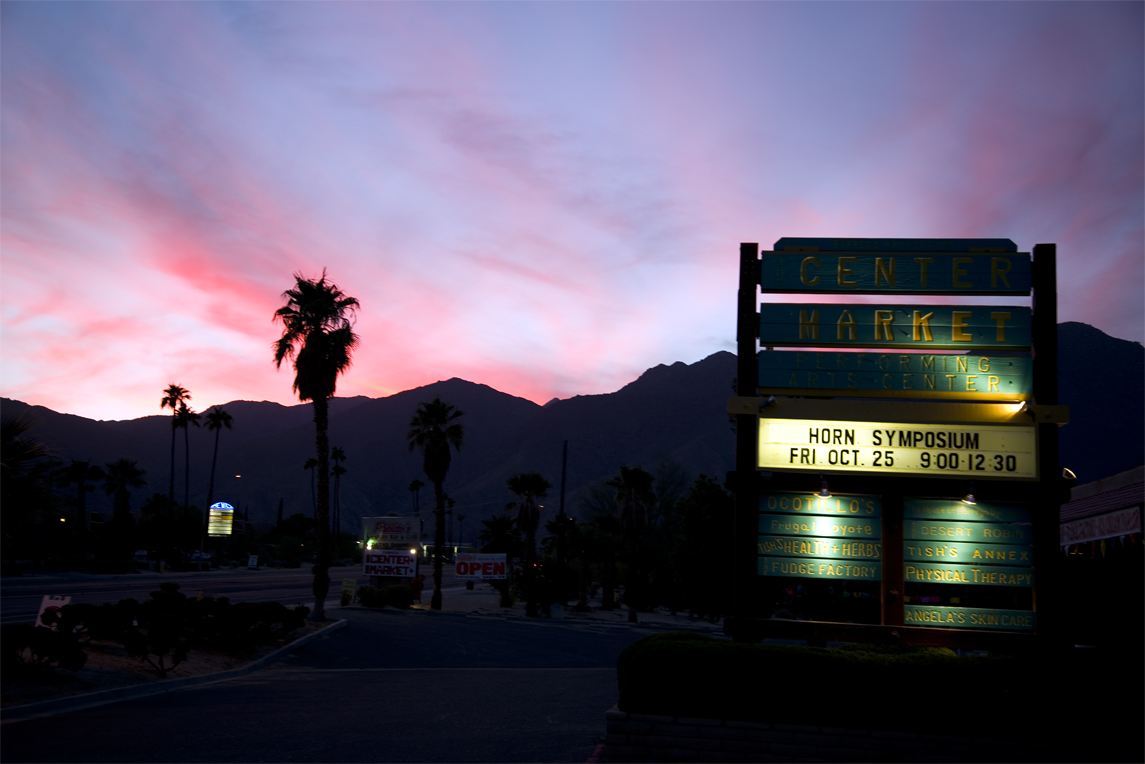 We stopped in the town of Borrego to refuel, to have dinner, and enjoy a magnificent sunset. Even though we failed to reach the Goat Canyon – Carrizo Trestle, it was a super fun day – and will be remembered.
10/26/2014 Update, one year later. More photo to share – more great memories to enjoy.