October 18, 2013 Beach Trip. First stop, Mitch's Surf Shop in La Jolla. Getting board shorts.
Checking out Windansea Beach at La Jolla.
The Windansea Surf Shack is a Polynesian style hut created by Windansea surfers in 1946 for Polynesian luau beach parties. A surf gang emerged at Windansea in the early 1960's, and went by the name Mac Media Destruction Company. I'm not sure if the gang or their culture would be remembered so much today except for the book "Pump House Gang" by the famous American writer Tom Wolfe. It is because of that and the significance of San Diego's beach culture at Windansea Beach that the Surf Shack was designated as a Historical Landmark in 1998. Windansea remains one of California's prime surfing destinations.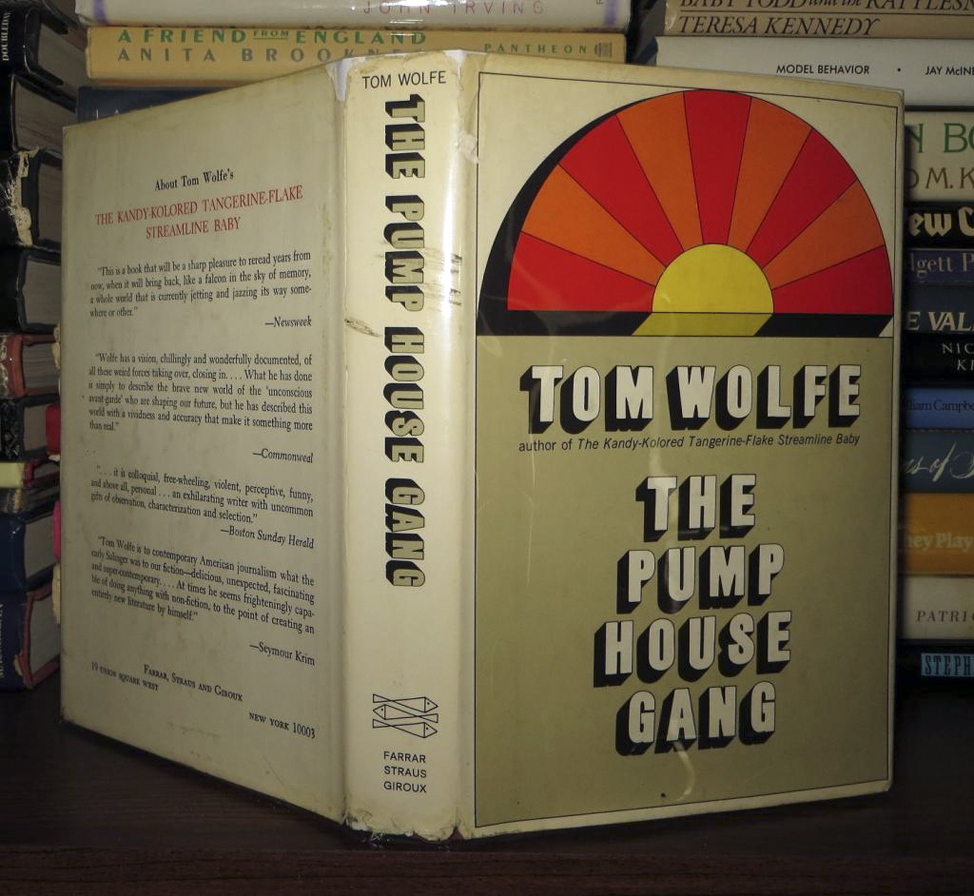 The Pump House Gang brought enduring fame to a group of surfers known as the Mac Media Destruction Company in 1968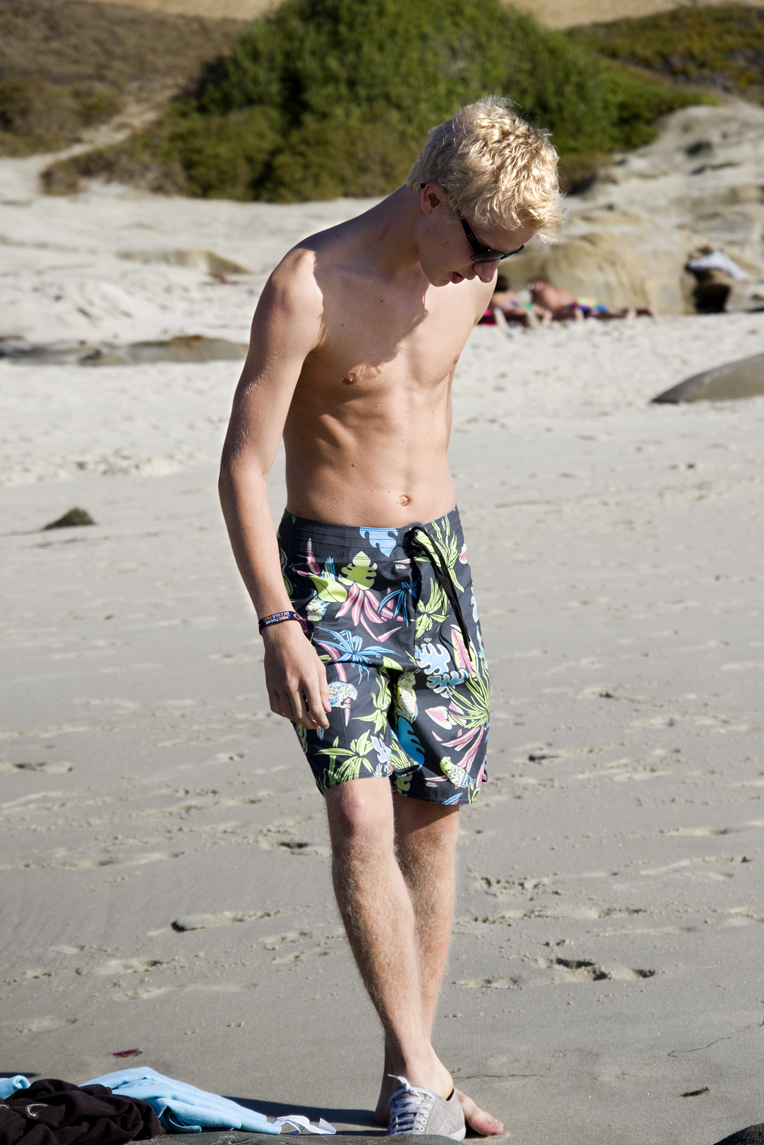 A surfer carving the wave at Windansea.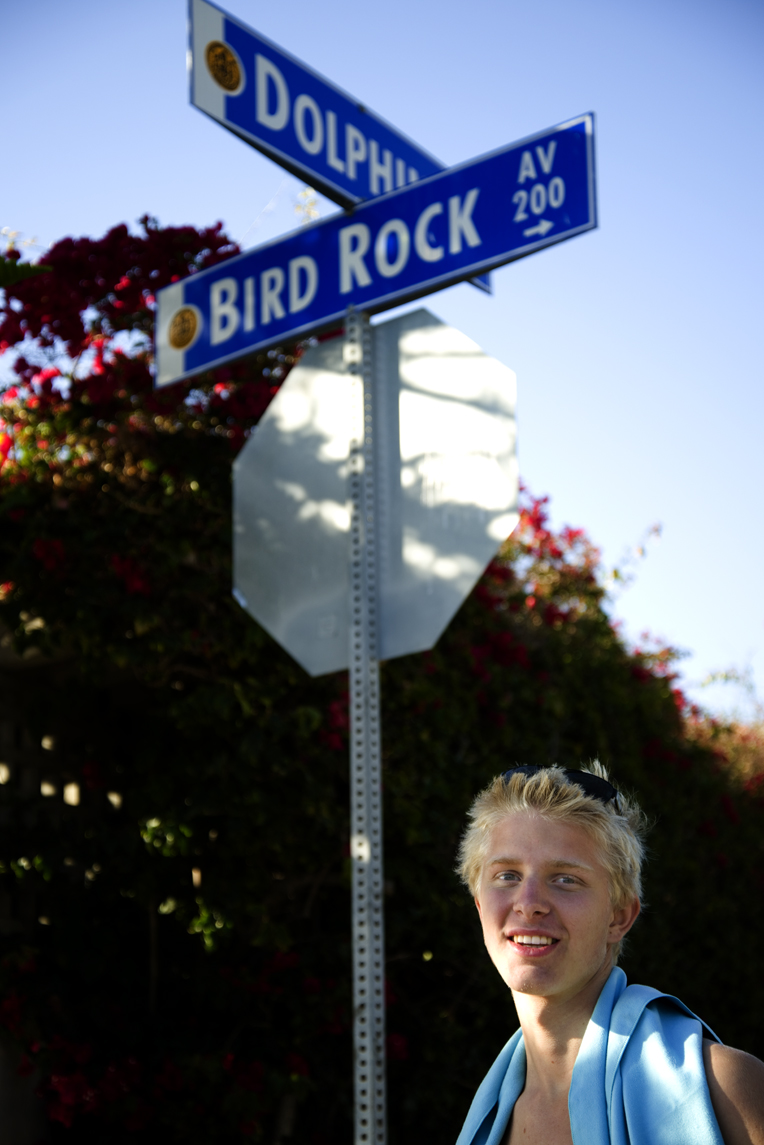 Then down the coast to Bird Rock of La Jolla
The Bird Rock of La Jolla
Having a look at Bird Rock