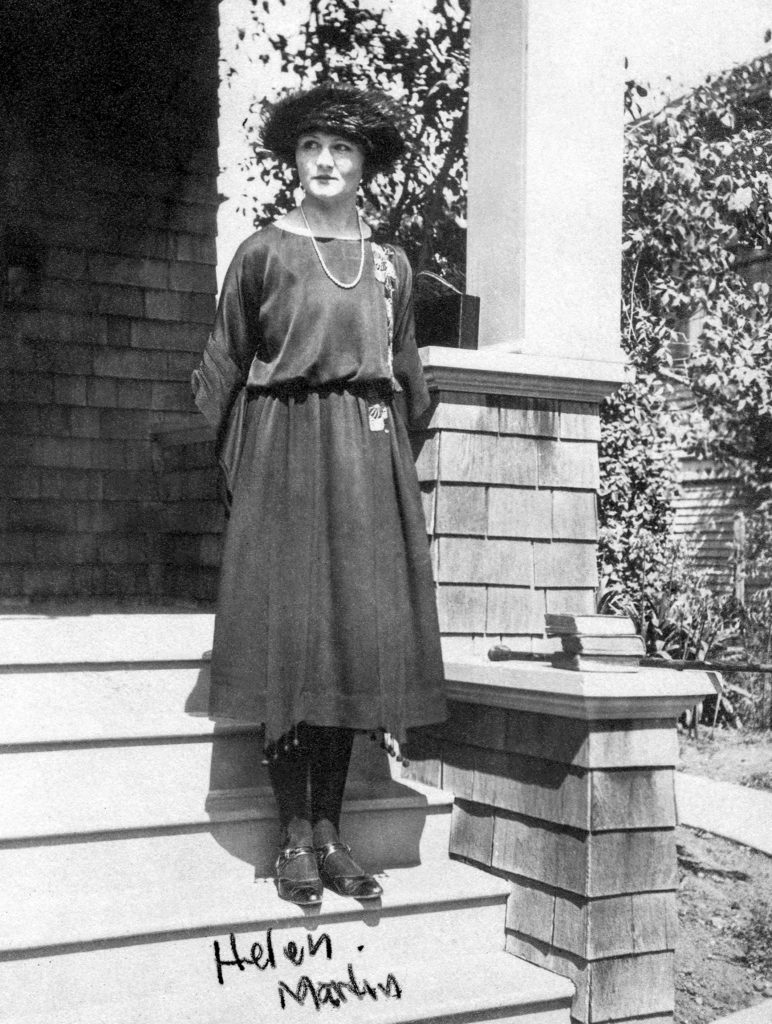 Dates listed on this page of the photo album say 1923. Helen graduated from High School in 1921. Helen said she got married right out of high school to Val Rudolph Otto Martin when she was 18. Daughter Jeanne was born September 22, 1923 in Long Beach, presumably at the time Helen and Val began studio work in Hollywood. Note the stack of books and walking stick to her left.
913 Cherry Street, Santa Rosa. Evidently Helen and Val didn't live here very long.

The house today is in Santa Rosa's Cherry Street Historic District.