1942 Hollywood publicity photo for Alfred Hitchcock's Shadow of a Doubt. Photo from Santa Rosa Pressdemocrat
Hitchcock was captivated by the play Our Town. His creative mind was brewing a small town story that would become the film Shadow of a Doubt. He sought Thorton Wilder to write the script, and it proved to be a highly successful collaboration. Hitchcock considered a number of sites to represent his idyllic small American town. After careful scrutiny  it was decided Santa Rosa would fulfilled his vision.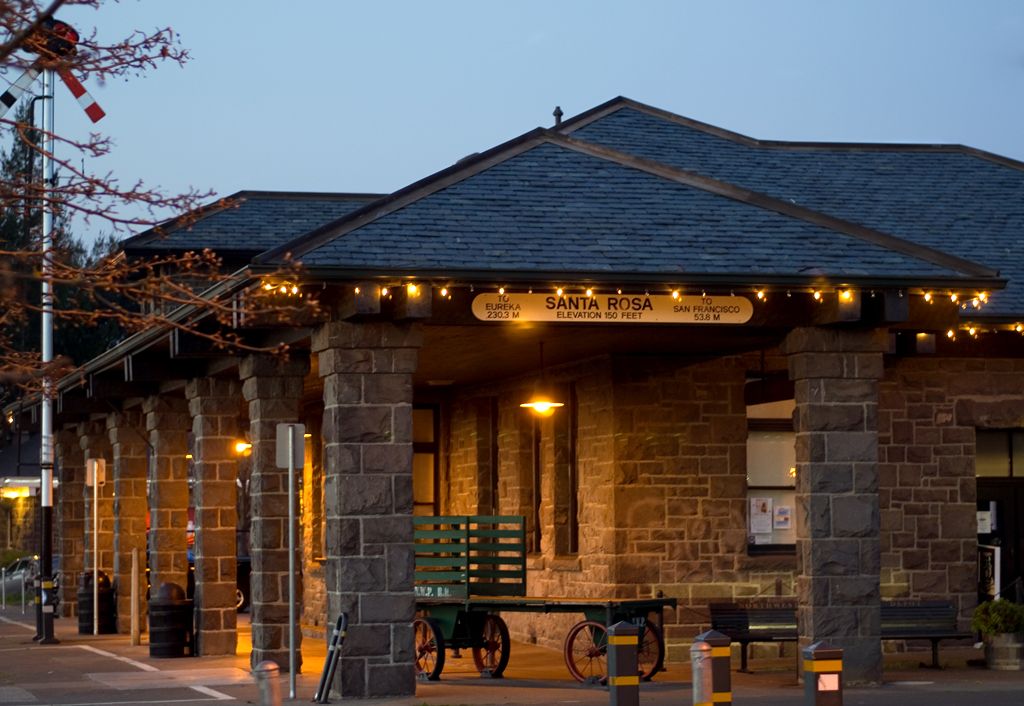 The Santa Rosa Depot is an important feature of Shadow of a Doubt. At the beginning this is where the murderous Uncle Charlie arrives. Hitchcock uses visual foreshadowing when the approaching train casts  darkness over the whole station with a black cloud of smoke pumping from the locomotive's smokestack. The depot figures prominently at the end as well when Uncle Charlie meets his demise there. The departing train puffs a barely noticeable trace of light smoke as the film ends.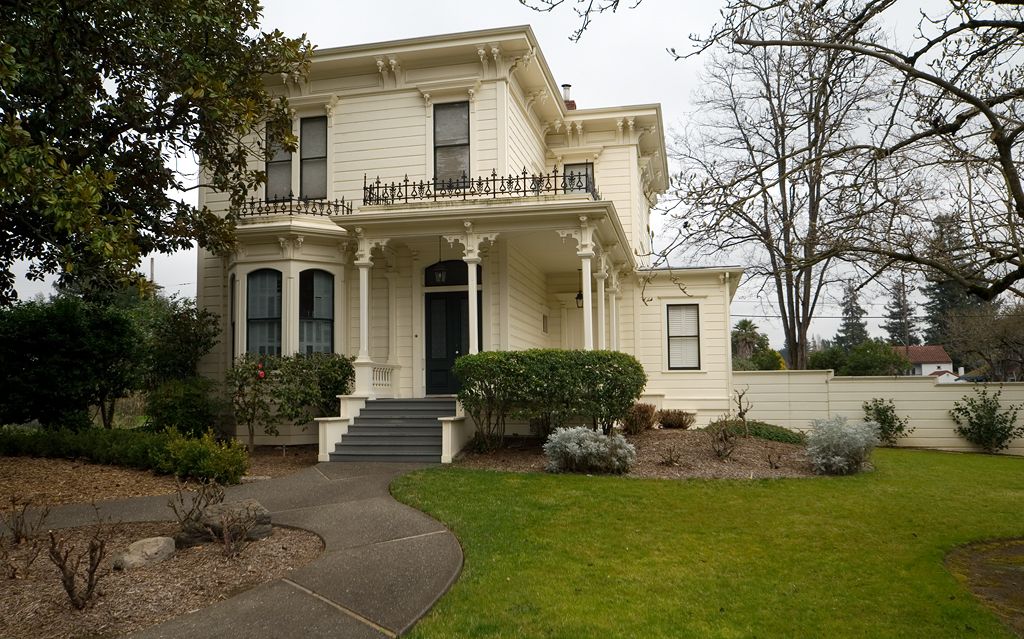 The Shadow of a Doubt house.
Hitchcock and Wilder searched the town for the perfect house to match the one created in their script. The home owner was so proud to have his house chosen, he gave it a fresh new paint job. But that's not what Hitchcock was looking for.
He got the owner to agree having the house painted again to look dirty! After shooting was done, Hitch made sure the house got yet another sparkling fresh coat of paint.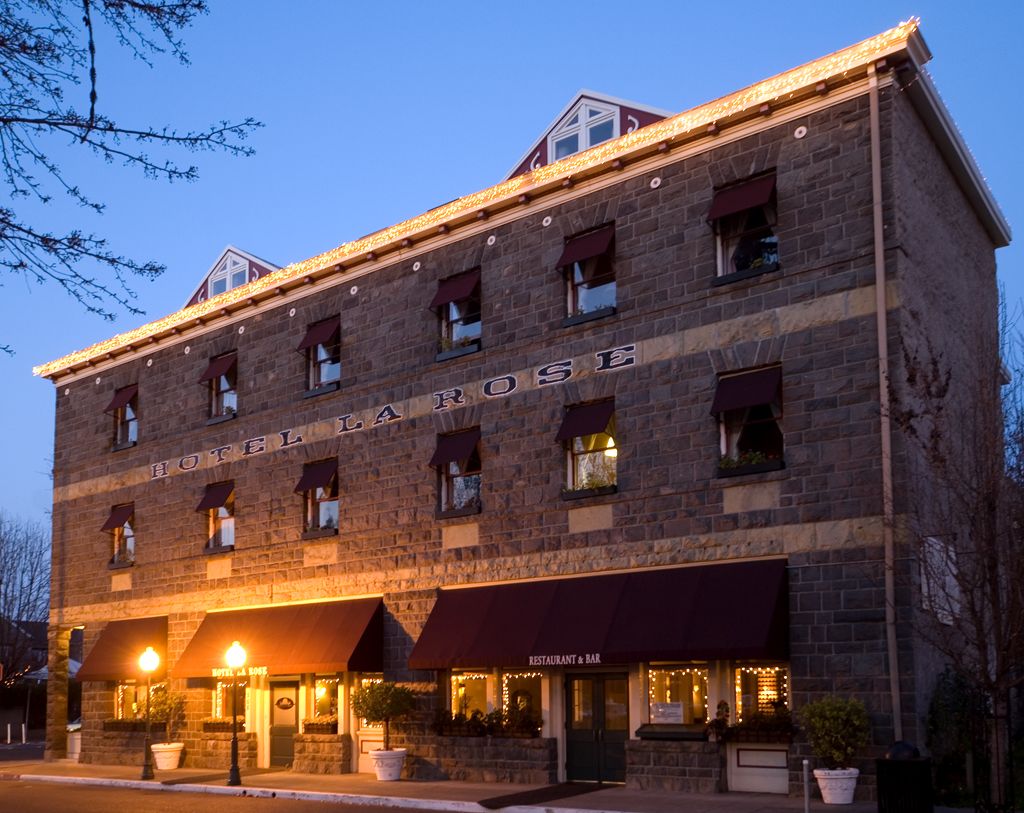 Hotel La Rose is seen in the film. A great looking historic hotel. Our friends who helped pass the nomination of the Homer Delawie home in Coronado to the National Register stayed here. A perfect choice!
The Empire Building in Old Courthouse Square is also in the film. It was built in the aftermath of the 1906 San Francisco earthquake and completed in 1910.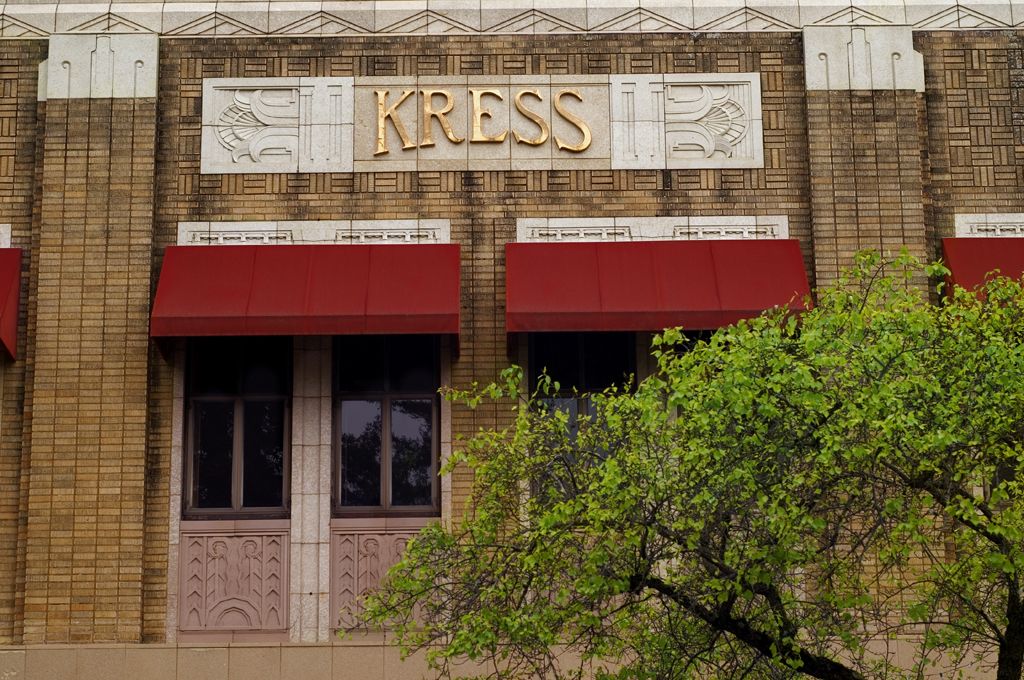 There's a glimpse of the old Kress in the film. Shadow of a Doubt was Alfred Hitchcock's first full American production.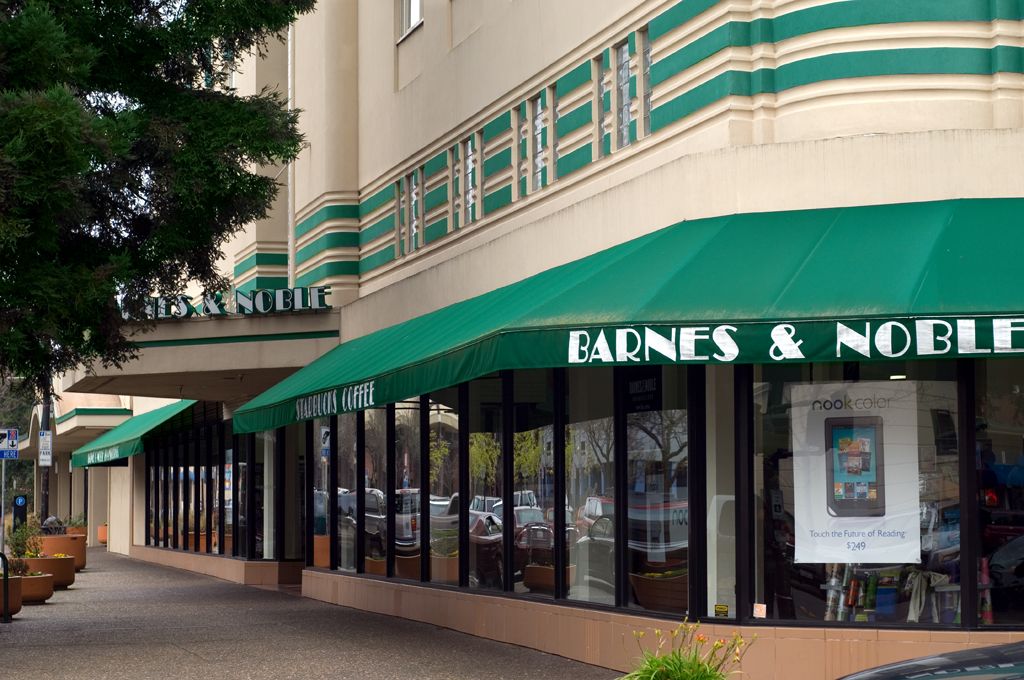 It sat vacant for years and it took dedicated effort by the community to save this 1937 Art Moderne jewel. It underwent a structural and architectural rehabilitation with a complete restoration of the exterior façade.  Originally Rosenberg's Department store, it is occupied today by Barnes and Nobel and Starbucks. Local businesses occupy the upper floors.
Another example of historic rehabilitation and restoration playing a key role in the revitalization of a downtown area.
Much of what was seen in Alfred Hitchcock's Shadow of a Doubt no longer exists. But through some luck and preservation efforts, a sample of that time does remain.
A fantastic look back is found at Santa Rosa Then and Now.