Ghost Sign in a Ghost Town. Entrance to the Two Guns Zoo enclosures built in the 1920's
It was the brain child of Henry "Two Gun" Miller. He leased land from town developers Earle and Louise Cundiff who had already established a gas station and eatery at Canyon Lodge which became a busy stop for those traveling to and fro the west coast.
The Hopi, Navajo, and Apache are among tribes that live in the Two Guns area. Two Guns sits on the rim above Diablo Canyon. The Navajos and Apaches often fought each other and used the Diablo Canyon to seek refuge and as a point to launch attacks. One legend tells of a battle that ended in an area of Two Guns which is known as the Apache Death Cave.
In one such battle Navajos discovered raiding Apaches were hiding in the cave with their horses. The end result was deadly for 42 Apaches. And so it became the Apache Death Cave.
Zoo builder Henry "Two Gun" Miller liked to be known as Harry "Indian" Miller – he was not Indian. He also ran a tourist shop from which he sold skeletal remains taken from the Apache Death Cave and bought by tourists.
Harry "Indian" Miller, seems to have built up some bizarre "karma" not only from impersonating as an Indian, and looting the Apache Death Cave, but became embroiled in a dispute with town developer (and landlord) Earl Cundiff. Miller pulled a gun and shot Cundiff to death. Then later acquitted.
Following that Miller was mauled by two mountain lions and was bitten by a poisonous gila dragon and became ill. He left Two Guns, never to return. Miller ran the zoo and tourist attraction from 1925 – 1935.
Considering the seemingly inhumane Two Guns animal enclosures, no wonder Miller's animals attacked him.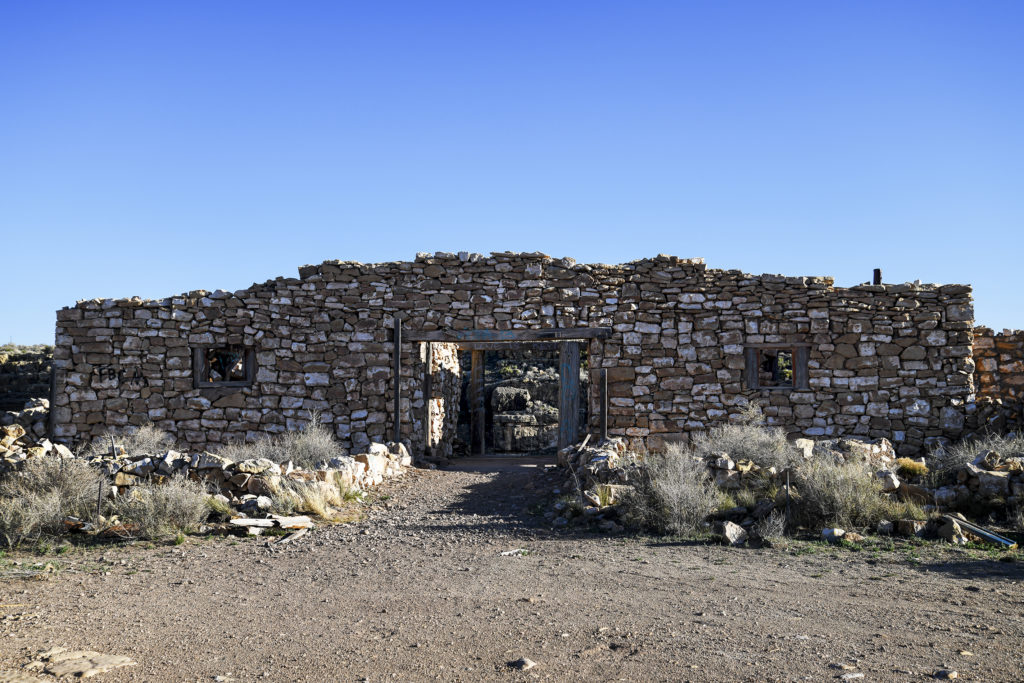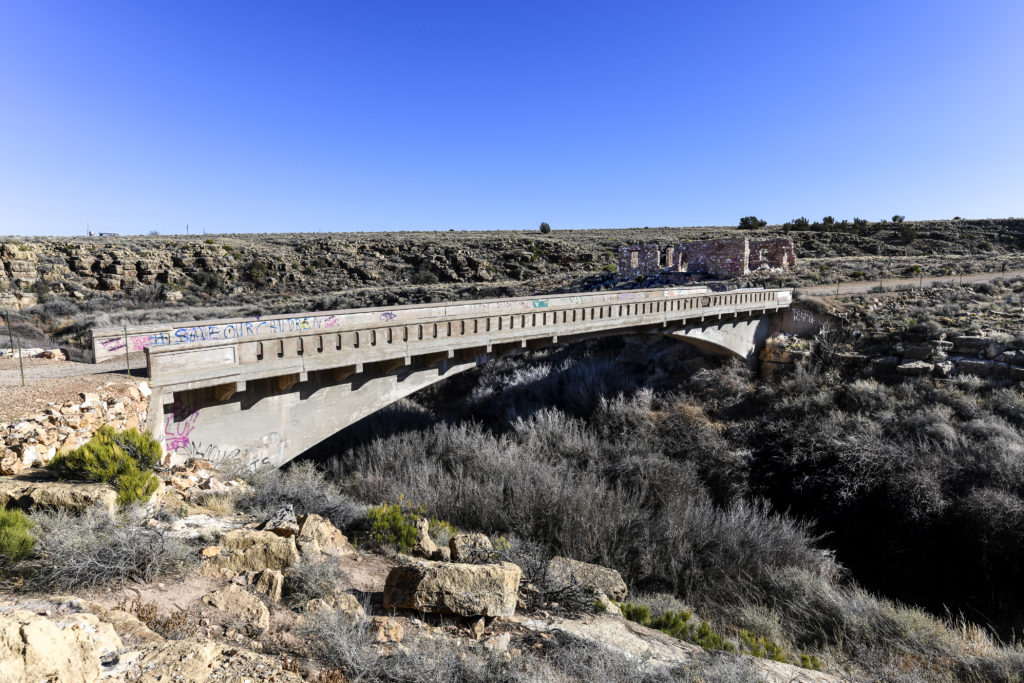 The 1915 National Register Landmark Diablo Canyon Bridge, Two Guns, Arizona. It was built when the road was known as either the Santa Fe Highway or the Old Trails Highway. Later Route 66 was aligned using the National Old Trails road. Later the bridge was bypassed and abandoned in the 1930's.