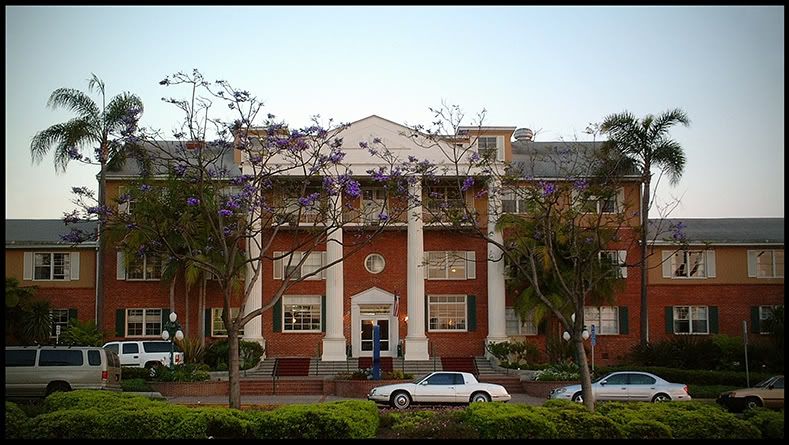 Lafayette Hotel. A former co-worker of mine Kathryn Synodinos clearly remembers The Lafayette as the site where she filed her citizenship papers after immigrating from in Greece in 1966. "The U.S. Immigration Office operated from a suite at the back of the hotel."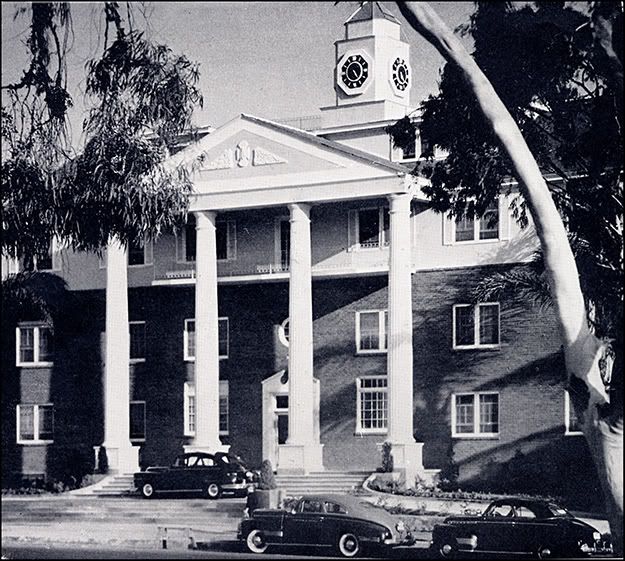 In 1955 it was called The Manor. "Occupying a whole city block, The Manor is one of San Diego's finest hotels. It offers, in one convenient location and under one hospitable management, an unlimited variety of accommodations. Luxurious hotel rooms, spacious cottage apartments, poolside cabanas, modern motel units–you'll find them all at The Manor. Guests have their choice of facilities of a big city hotel, the excitement of a sparkling resort, or the restful quiet of their own home. The Manor's rates, too, are designed to offer this same flexibility and wide choice. Cabana rooms are as low as $6.25 and there are suites from $15 and apartments up to $40. Special monthly rates are quoted upon request.

"The Manor is built around its heated Olympic – size Star Pool. Here guests enjoy swimming and sunbathing virtually every day of the year.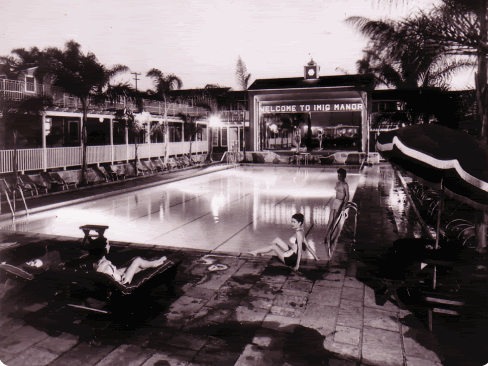 "Family applications are being received in the new Manor Summer Club. For low monthly dues, members are entitled to use the pool, outdoor play area, shuffleboard, and other sports facilities. There are children's and adult's swimming classes as well as instruction in most other sports. Massage, hot room and steam bath facilities are available both for men and women.
"A new chef and new management bring you food and service that will make you come back to The Manor again and again. Breakfast, luncheon and dinner are served in the beautifully redecorated Mississippi Room. A special Fashion Show Luncheon, with professional models showing the season's newest styles in clothes and accessories, is presented every Thursday at 12:30 p.m. As an added service, guests at the Fashion Show are invited to bring their children. For no extra charge The Manor's competent attendants care for them while their mothers 'get away for awhile.'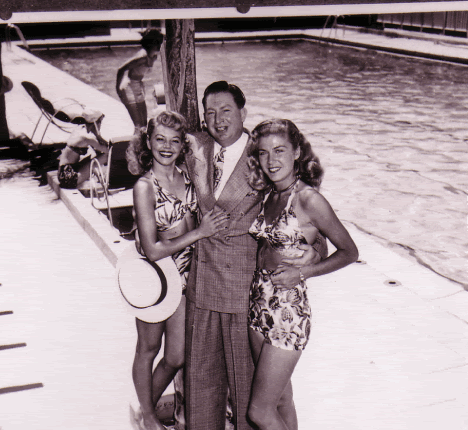 "Following the Fashion Show, the guests are invited to use the pool. A complete Fried Chicken Plantation Dinner for $1.50 is a popular feature at The Manor on Sundays. After dark the Mississippi Room becomes one of San Diego's gayest supper clubs. There is dancing every night with Mack McLean and his Orchestra.
"The Manor, located in the quiet residential heights of San Diego, is but six minutes from downtown. Out of city motorists can drive right to its door without passing through mid-town traffic. A lobby-entrance garage and a large lot solve parking problems. To reach The Manor from the North, turn right just beyond the first overpass as you approach San Diego on Highway 101 and follow the Mission Valley Freeway to Texas Street. Turn right up the hill and right again at El Cajon Boulevard (Highway 80). The hotel is but a block away."
Related links:
http://www.sdcitybeat.com/article.php?id=880
http://www.urbanhousingpartners.com/projects.html  Scroll to Lafayette Residences.