1950's architecture exemplified ideas associated with bringing the future to present day. It was an era of test pilots, sonic boom, sputnik and the atom. The Boulevard saw roof lines that seemed to lift off and soar. Signs had aeronautical features.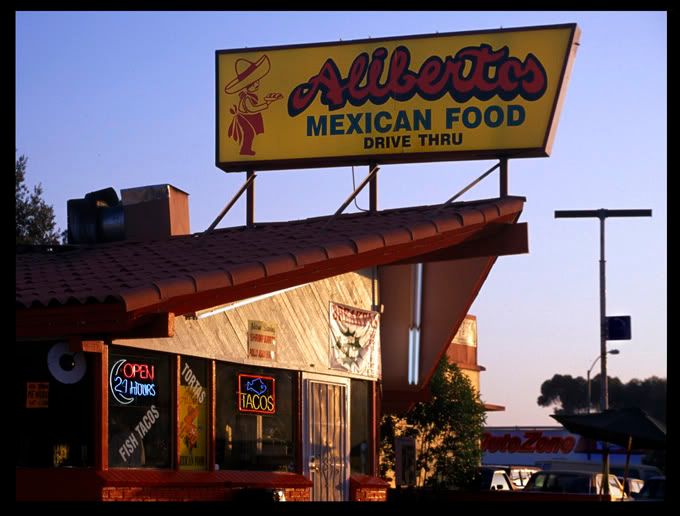 I remember it as Fosters Freeze or Dairy Queen. They saw the slanted roof line as the perfect style befitting their soft ice cream treats.
The Flying Wing of the day was never quite successful. However something about the design resonated with architects.
The Flying Wing as motel architecture.
The Flying Wing was reincarnated later as the Stealth Bomber.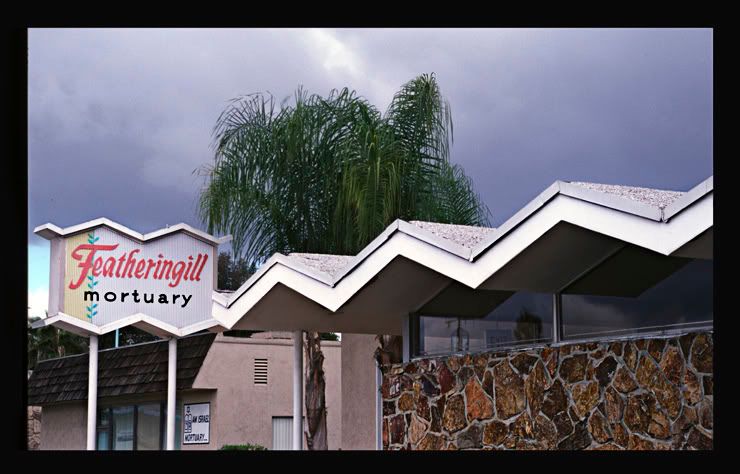 Or was it as a funeral parlor? The term for this futuristic mid-century style of architecture is Exaggerated Modern.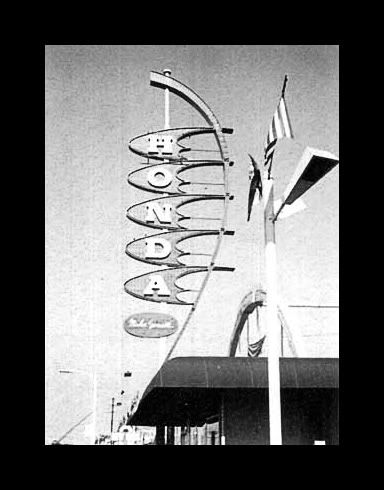 The signage of the times shared the same ideals as the architecture. One saw boomerang and trapezoidal signs, and huge arrows pointing towards the best place to go. No sign on The Boulevard had more style at shouting "shop here!" than this Honda landmark. A whirling arsenal of boomerangs speeding across a bow. As car dealerships relocated to Mission Vally and elswhere, Honda abandoned its Boulevard sales venue. The sign was taken down.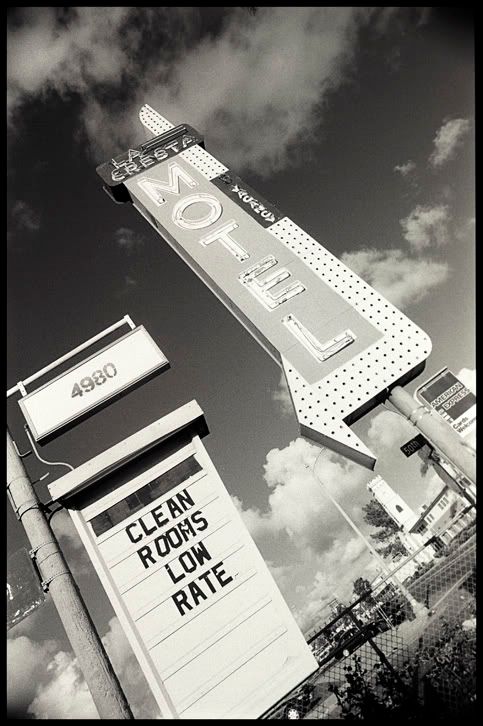 La Cresta Motel was once among the cream of The Boulevard motel crop.
An ordinary square sign would have been considered both ordinary and "square." With a touch of neon, this was a most respectable offering.
Good signage was especially important to liquor store owners. This could either be viewed as a jet wing or arrow feather.

The building (right) is nearly all in one with the sign itself.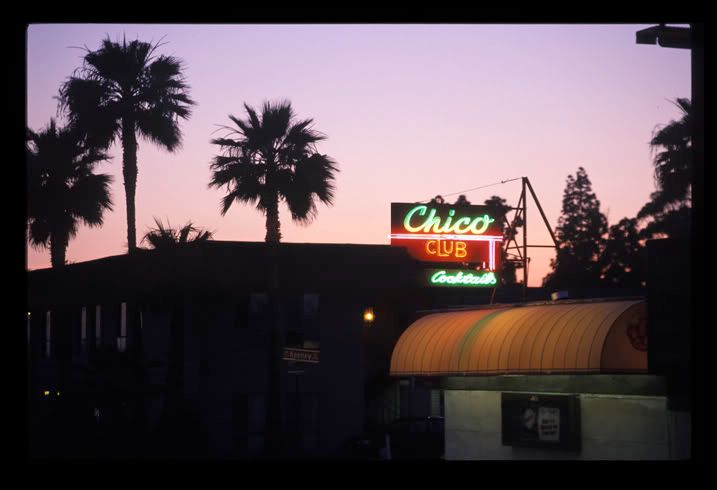 Neon was an essential element of the era.