Perhaps the area between Utah Street and 28th Street isn't enough real estate to be called Little Sweden, but there are a number of structures there built by San Diego's Swedish community.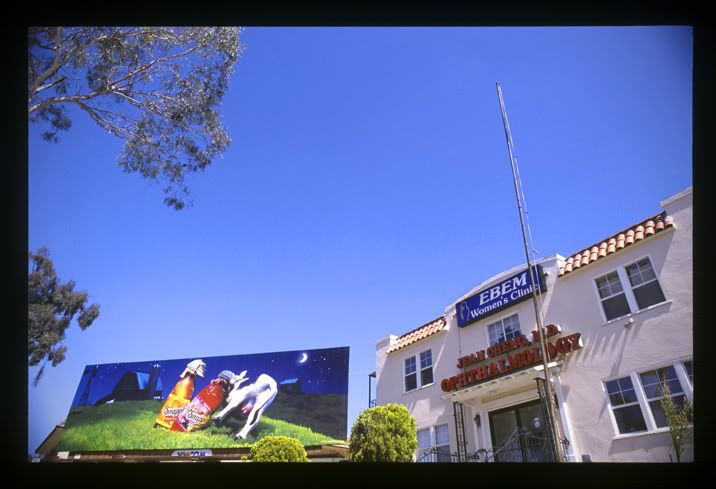 Dance Halls were popular teenage hangouts in the 1930's. Of the many venues in San Diego, Vasa Hall at 3094 El Cajon Boulevard was among the most popular. Here on any given Friday and Saturday night the joint was hoppin' with Jive, Boogie Woogie, and The Lindy.
I remember when Bit Of Sweden at 2850 El Cajon Blvd. was open for business. I probably ate there. It is now a banquet facility for rent. And sometimes it is also referred to as Vasa Hall or Club.
Sweden's three crowns; entrance to Bit Of Sweden.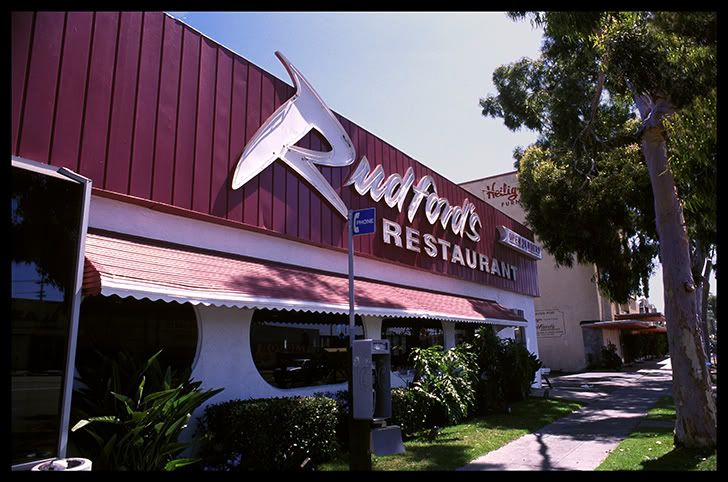 Two other businesses associated with the Swedish community are Rudford's and the former Gustafson's Furniture.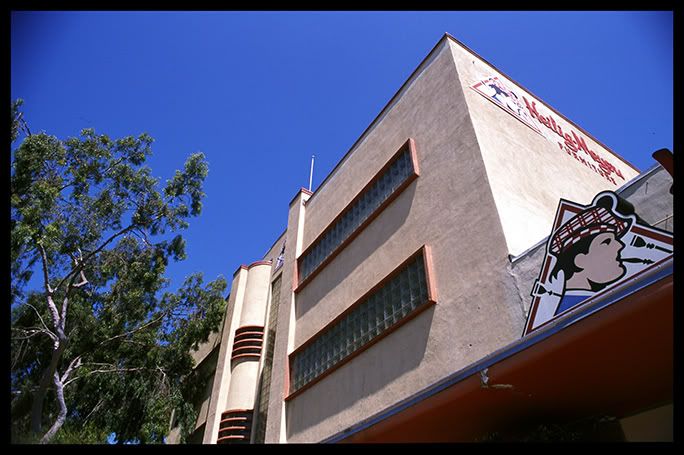 The Gustafson Furniture building was in use until a few years ago. Allowed to sag and crumble. There's a trend to tear down and replace with a similar looking structure. A bit of a compromise between preservation and tasteless development. Although a nice gesture, the Gustafsons replacement seems a bit sterile. Condos replaced the retail space shown above.