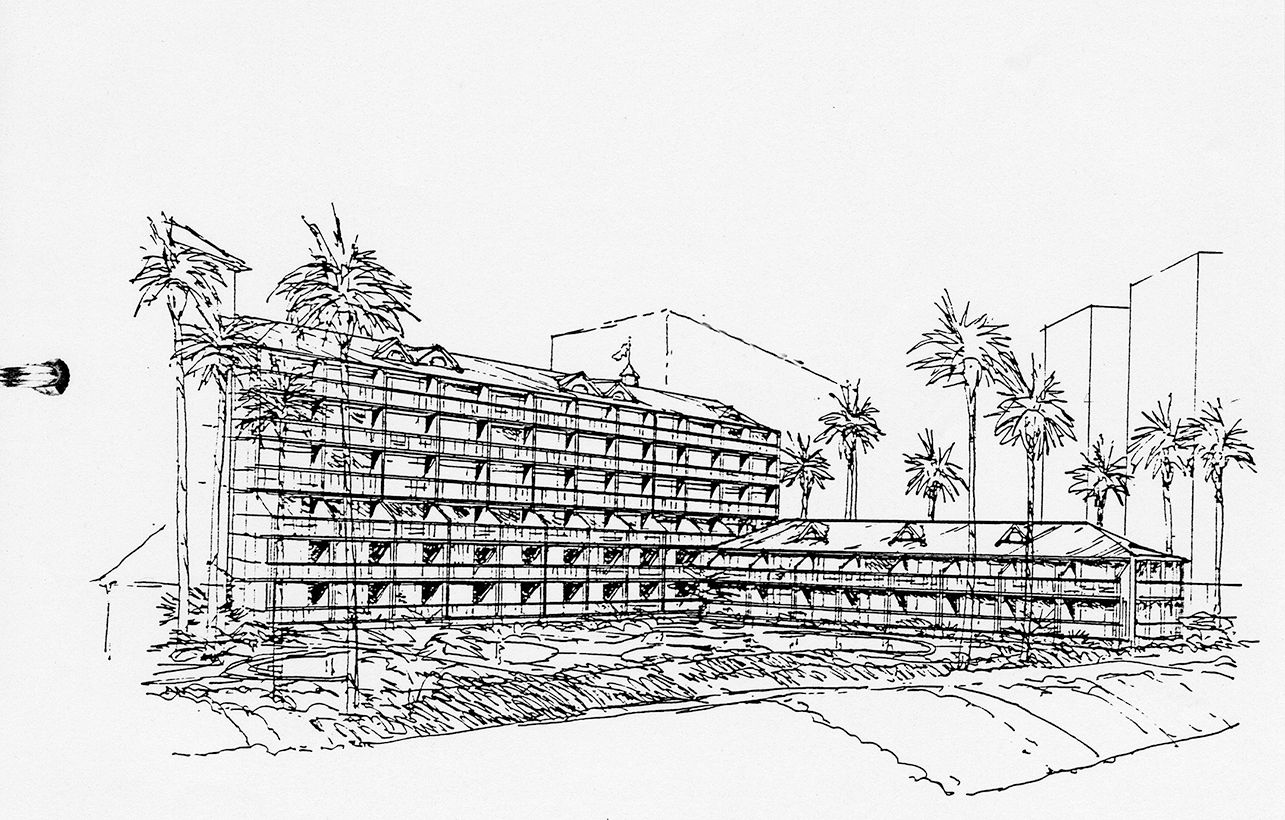 Out of context this a drawing that might not raise too many eyebrows. Except the context was a plan for a "new look" Hotel Del Coronado.
In 1997 planned modern four story buildings were going to surround the Hotel Del on all four sides–including the ocean side.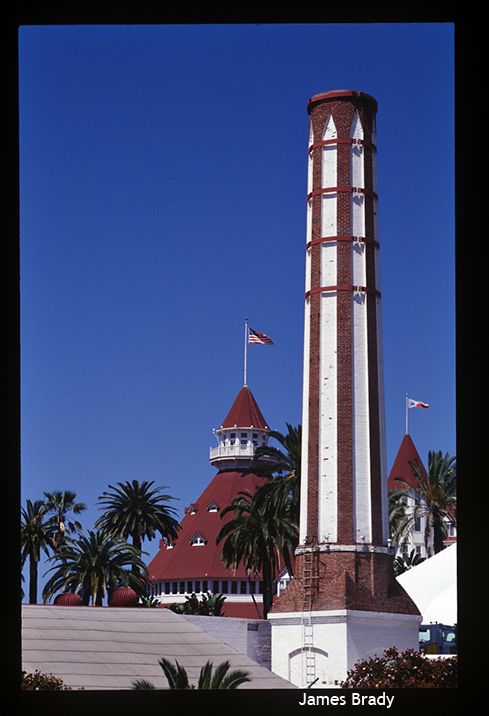 Not only would the project shroud Hotel Del from view, but it would have destroyed historic features throughout the property. All of the redwood interior of the Hotel Del was to be painted white, making the 1880's Victorian hotel into a Tommy Bahama theme resort.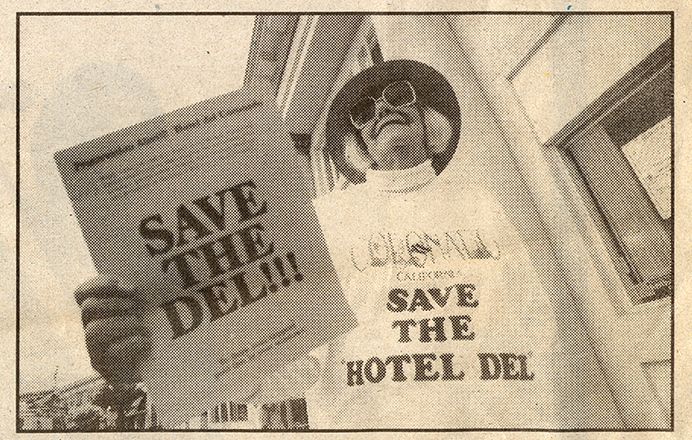 An unsuspecting community did not realize how far these plans by the Del owners, Travelers Insurance, were in progress before heeding the alarm bell rung by SOHO. Bruce and Alana Coons spearheaded the effort to Save the Del.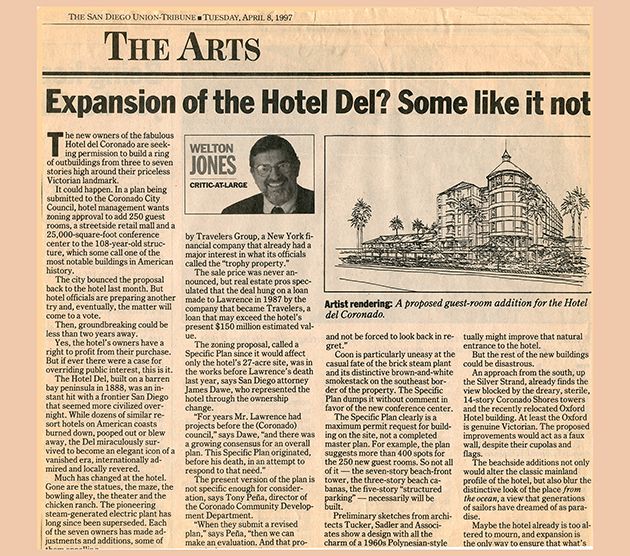 They made it a major campaign in the community, in the press, and throughout the land. It kicked in at the national level when policy holders began canceling their insurance policies as people learned of the destructive plans.
But what SOHO does equally as well as running an effective preservation battle, it knows how to negotiate the peace. Hotel Del was not only saved but current ownership is now an ally in preserving this iconic treasure. Through the years SOHO has negotiated a significant number of preservation agreements. The Ballpark and Historic Warehouse District, Old Police Headquarters, Temple Beth Israel, and the Veterans War Memorial Building, Torrey Pines Glider Port, just to name a few.
Learn more about Save Our Heritage Organisation, SOHO at SOHOsandiego.org