Jeanne at John Adams Junior High, what is now called "Middle School," 1938.
Caption reads "Helen in front of the bank. Lookin for somepin?" 1938
Caption reads "Sam (Hussey). His very first picture in San Francisco." 1939
Sunday January 22, 1939. "Arrived at Tony's at 8:30. After breakfast found an apartment in about twenty minutes. 3400 Fulton, Apartment 1."
Not a bad find in twenty minutes. Directly across from Golden Gate park with major museums footsteps away.
"Then drove. Fisherman's Wharf–
"Along Ocean Drive…

For further reading see Fleishaker Pool – A Strange Journey Through S.F. History
"Fleischaker Pool, The Zoo, Golden Gate Park…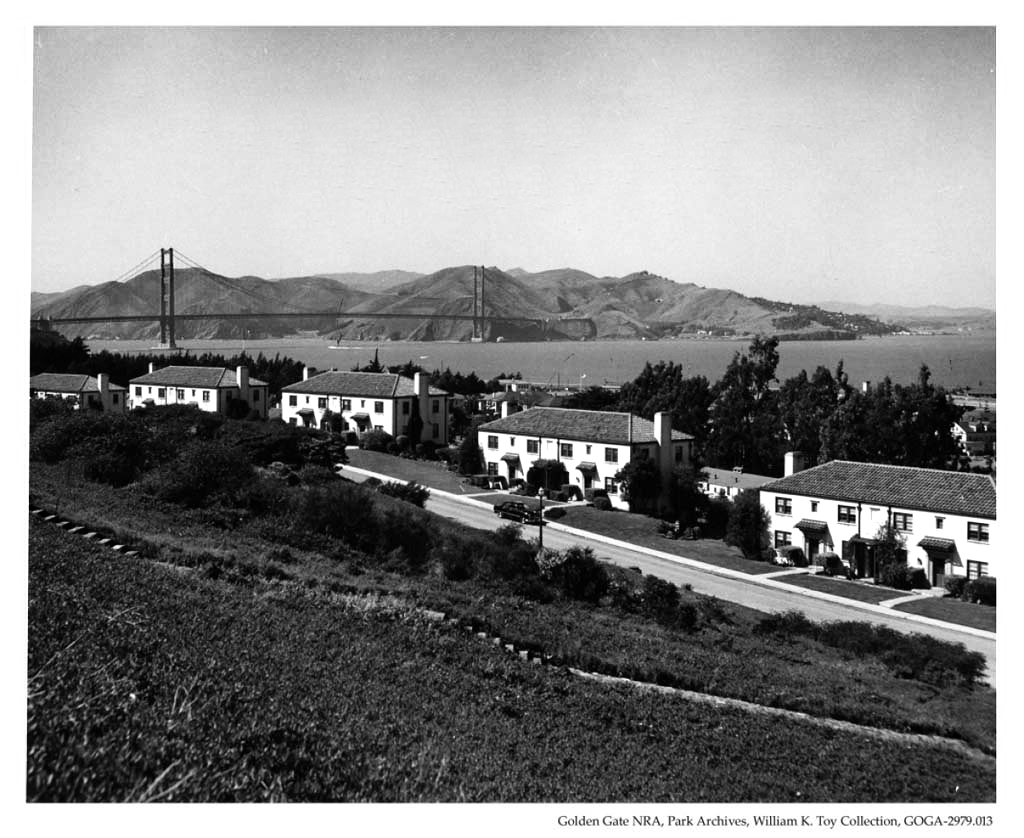 "The Presidio…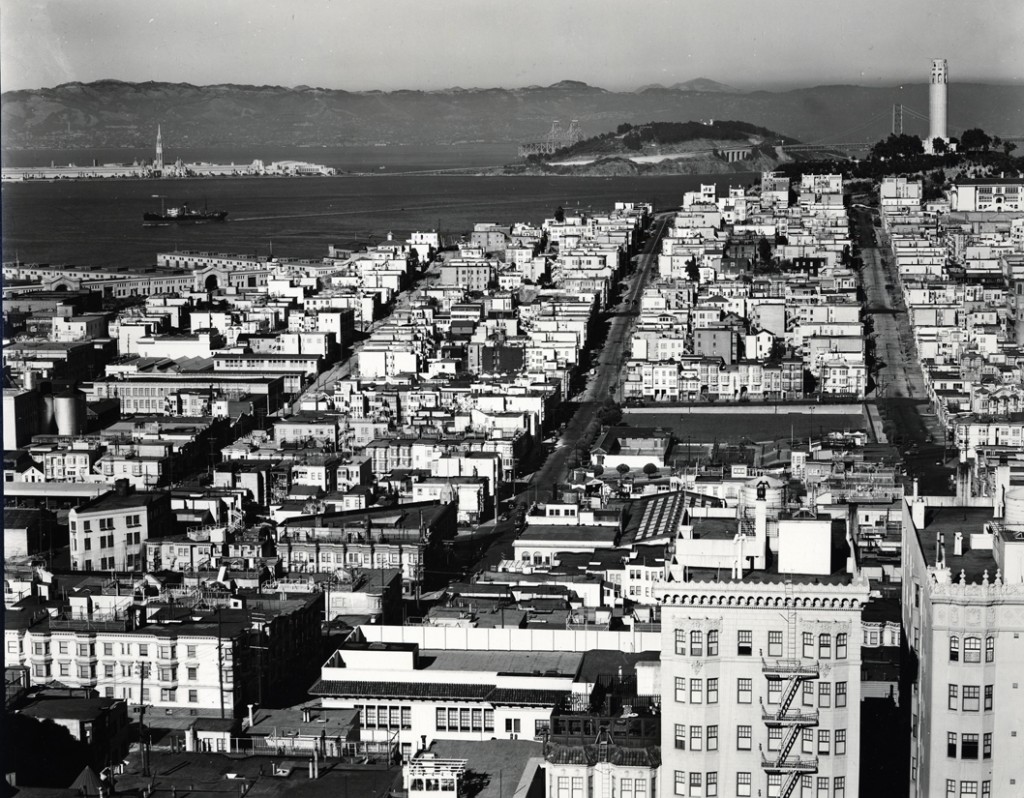 San Francisco 1939 Photosource Brett Weston Archive
"Coit Tower…
"Saw the bridges, etc, etc, etc…Dinner at Tony's. Home about 8:15. Tired."