I'm not sure people knew much about Sorrento Valley while construction of interstate 5 was under way in the mid 1960s. By 1971 Sorrento Valley was known for its clusters of industrial parks. There typically isn't much to get excited about when it comes to industrial park architecture. It is pretty much a cookie cutter genre. But a commission by renown architect Loch Crane broke that mold.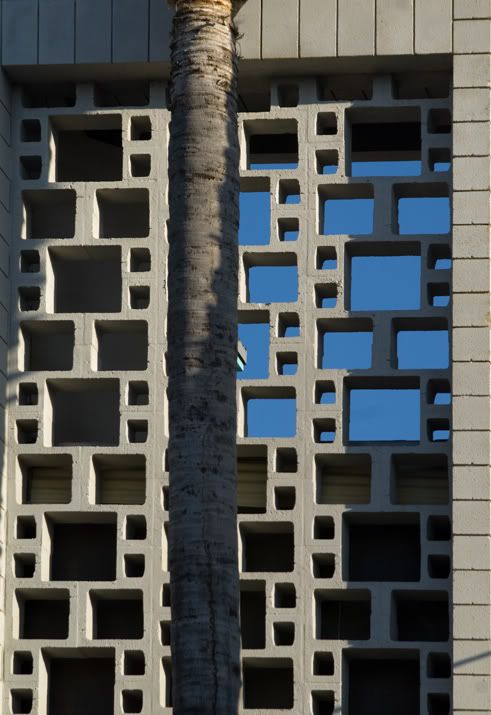 The building is industrial all the way. With exception of wood trim and siding, this is all concrete and cinder block.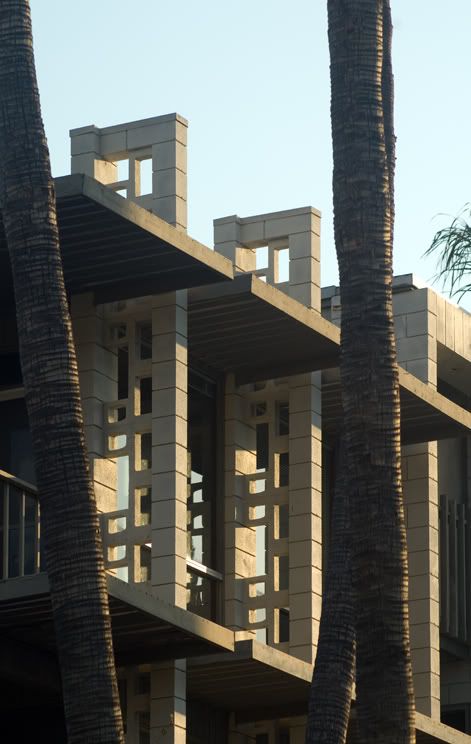 It is the playful use and arrangement of these common materials that sets it apart.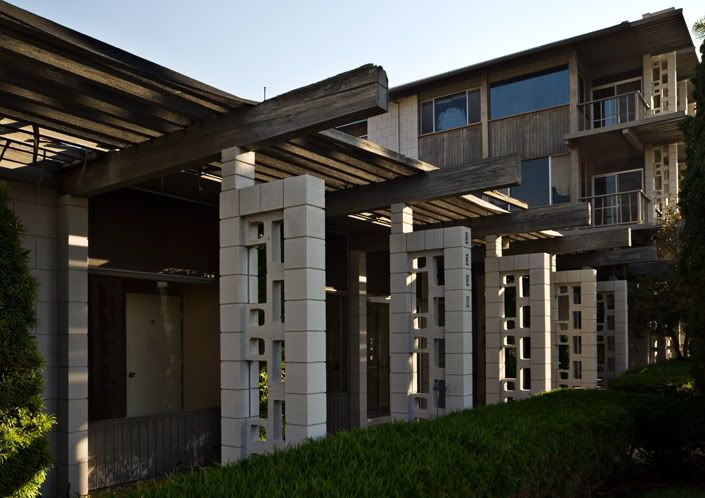 The wooden beam pergola covers the walk way lined by a cinder block colonnade.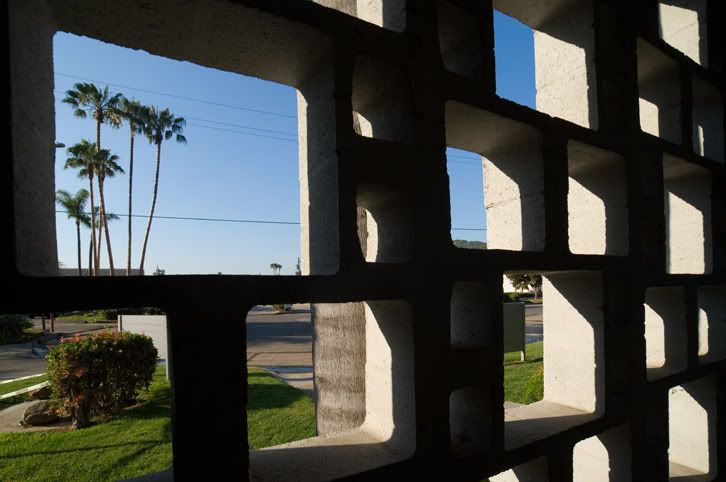 A line of offices have a filtered view through the motif.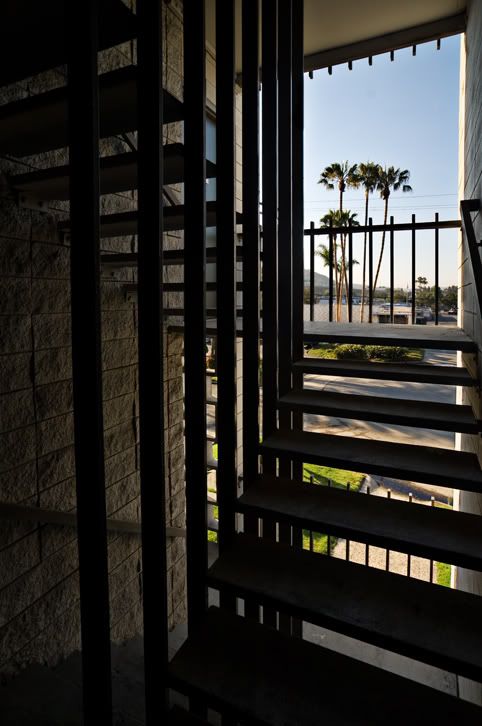 Up the staircase.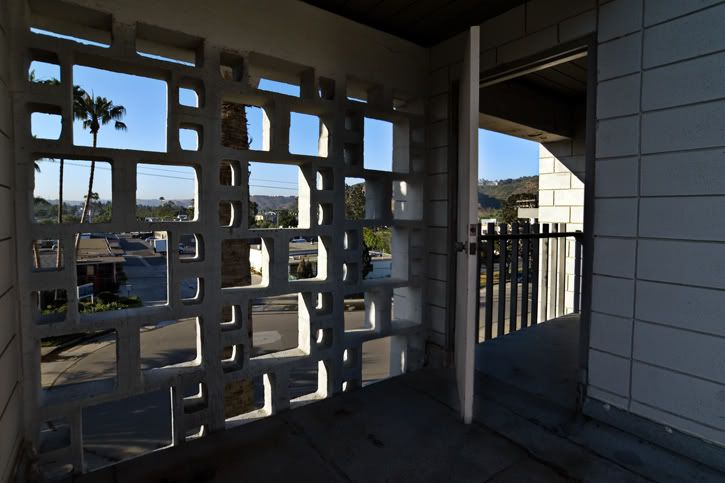 From the top floor, a view of the valley filled with buildings not nearly this clever.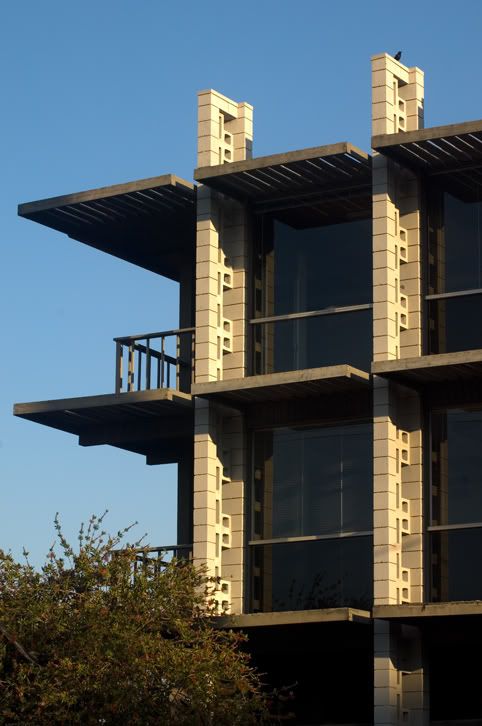 A lady who runs a catering business across the street fondly calls this "The Tower." With exception of the lowly bird sitting atop, not a soul is at "The Tower" any more. The building is slated for demolition. The site is to be scraped for a 24 Hour Fitness facility. "Aren't we lucky," said the lady sarcastically.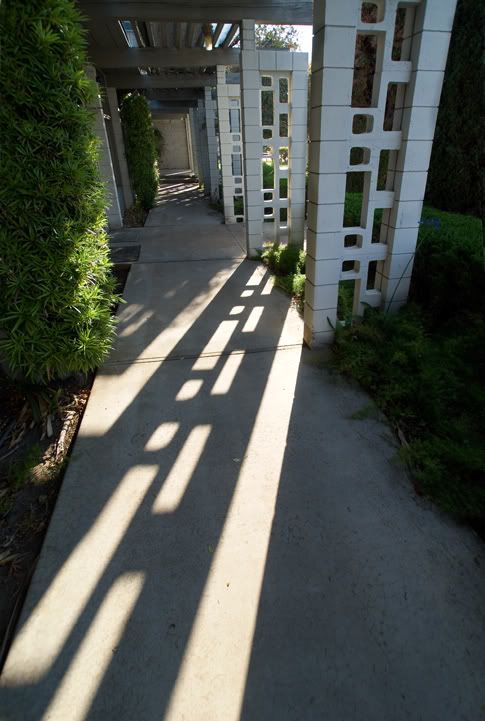 Behind the tower an industrial portion of the complex still has tenants. I spoke with a gentleman from a company called Car Turner. They build turntables for cars, a lazy susan if you will. To turn your car around by the spin of a platter you park on. Another gentleman in the complex makes surfboards. Both guys spoke of their desire to remain in a building they appreciate and admire. "The way the sun comes through here in the morning is awesome," they said.
This is another sad story in a book of many. Good and great architecture is looked upon far too commonly as a disposable commodity. Like a car. To be used and finally junked.