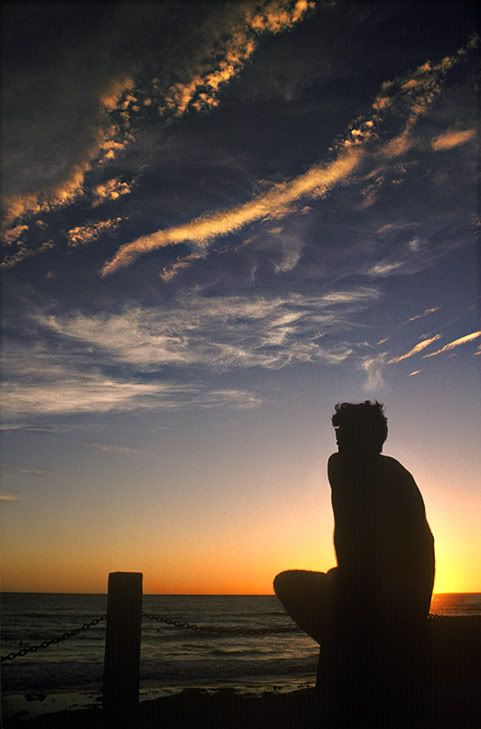 It is to be anticipated. All along the California Coastline, especially in summer, crowds stop to observe sunset. Sometimes you hear ovation. Once I noticed a beach party. A band stopped playing just before the solar orb set. A drummer performed a roll. Then the band cranked Sparach Zarathustra, the theme from2001: A Space Odyssey. I saw the people turn to each other with thrilled expressions and clap their hands.
The arches at Belmont Park have stood witness to every sunset since 1925.  But the structure itself built by John D. Spreckles was the victim of short sited demolition.  The Mission Beach Plunge should have been saved and restored.
The sole remaining original amusement park ride at Belmont Park is the Giant Dipper. Its opening highlighted the Fourth of July celebrations of 1925 at Mission Beach.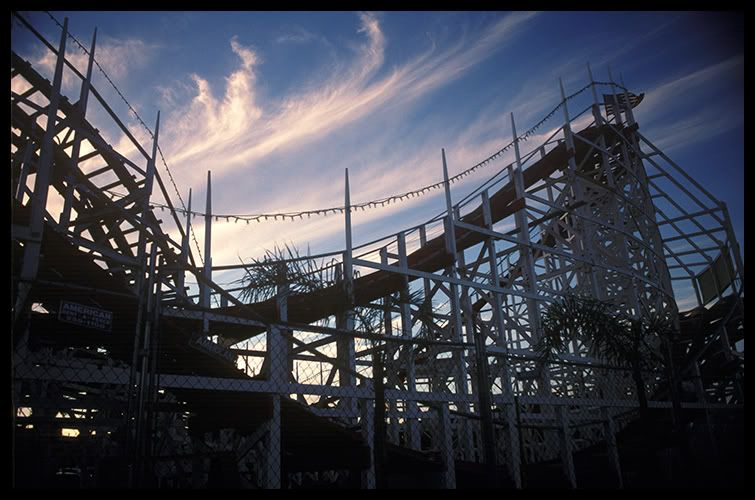 The amusement park was popular for decades. But by the late 1960's the venue was thoroughly thread bare and splintered. In 1976 it closed. Two years later, 1978, San Diego City Council voted to demolish the coaster and amusement park.
The Giant Dipper however had some hard core supporters. The coaster got named to the National Register of Historic Places. And the California Coastal Commission was petitioned to intervene as well. A grassroots effort succeeded in its restoration efforts. It was a long difficult task, but the fruits of this labor were harvested on August 11, 1990 when the Giant Dipper finally reopened.

The Mission Beach Boardwalk at Belmont Park. Always a parade of folks.
Kids enjoying the sand at Pacific Beach.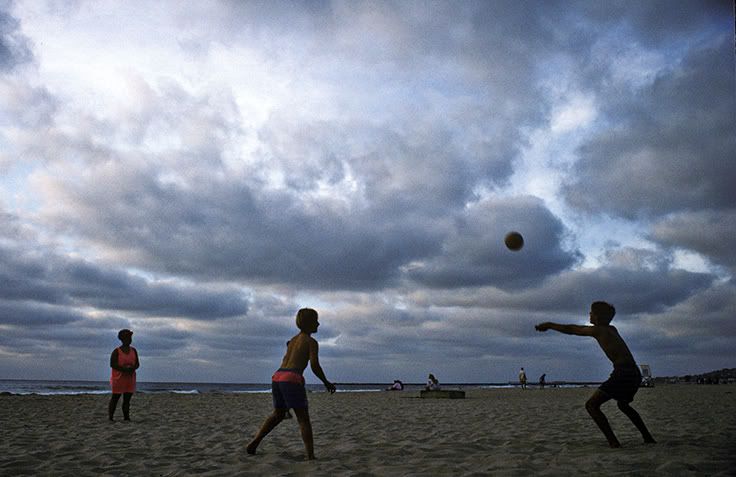 Beach Volleyball at Mission Beach.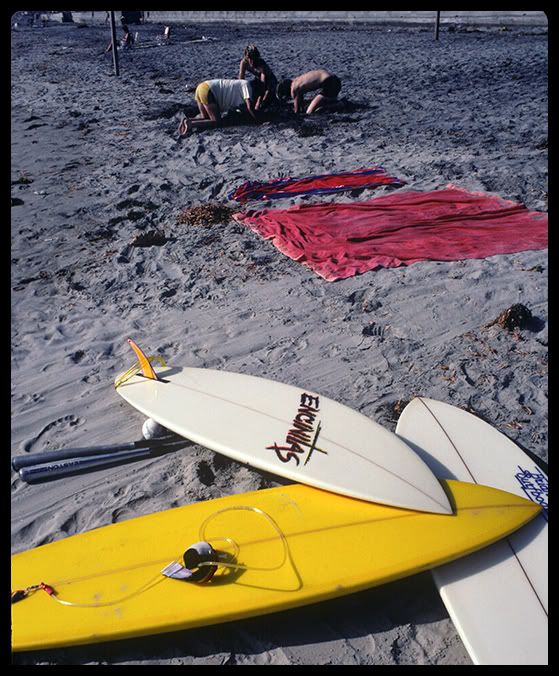 Surfboards, aluminum bats, a softball, and towels set out near the volleyball nets. These "grommets" are prepared for a full day of recreation. "Grommet" is surfer lingo meaning young surfer.
Dig, dig, dig.
More advanced digs, Venice Beach, California. The artists silhouette on the umbrella. His cash/tips bucket.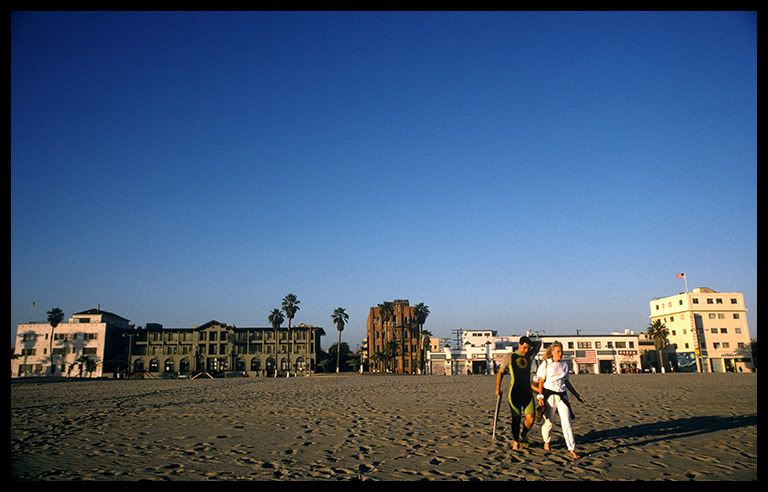 Venice Beach, CA. Even beaches near a metropolitan area the size of Los Angeles are quietly enjoyed by beach lovers in Winter. All the land lubbers seasonally stay away. Summer time is another story however.
It could have been a section of rocky beach anywhere in northern California except for the obvious clue. Baker Beach, San Francisco, California.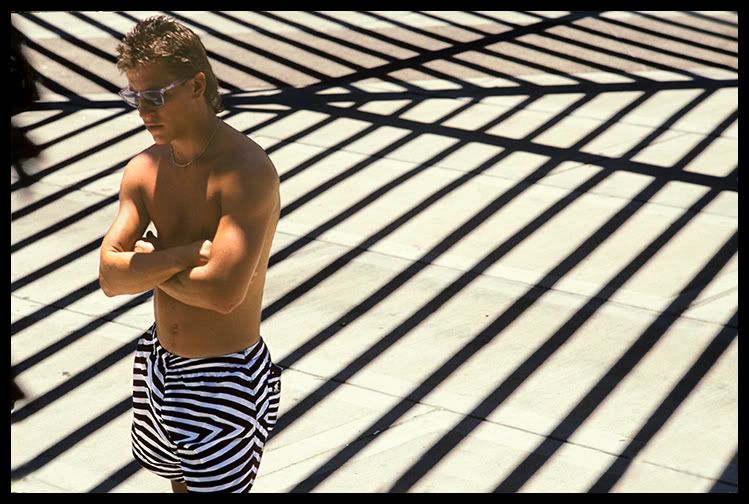 When shorts imitate shadow. Oceanside, CA.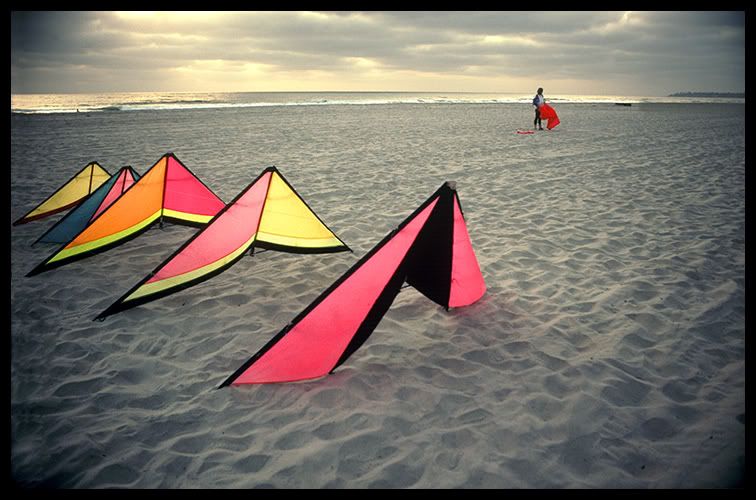 Kite flying at Ocean Beach.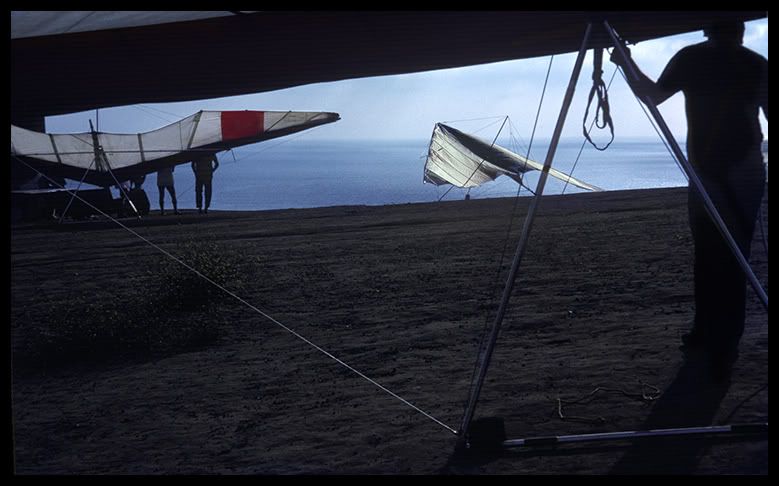 Hang Gliders at Torrey Pines.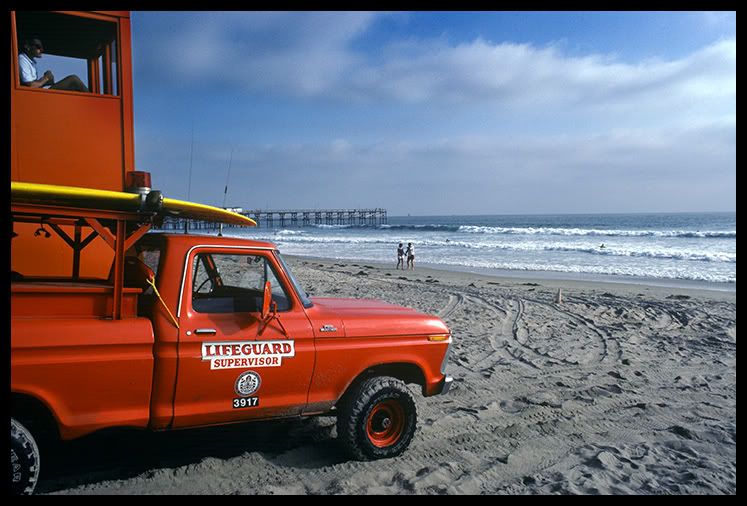 Lifeguard on duty, Pacific Beach.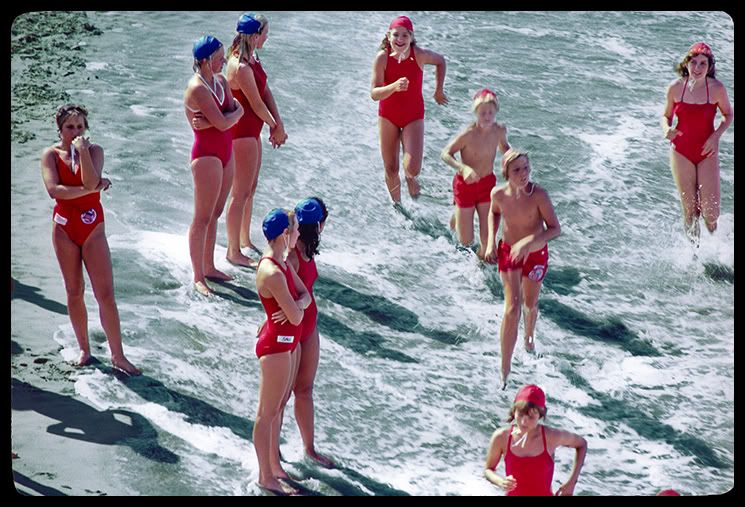 Junior Lifeguards, Huntington Beach.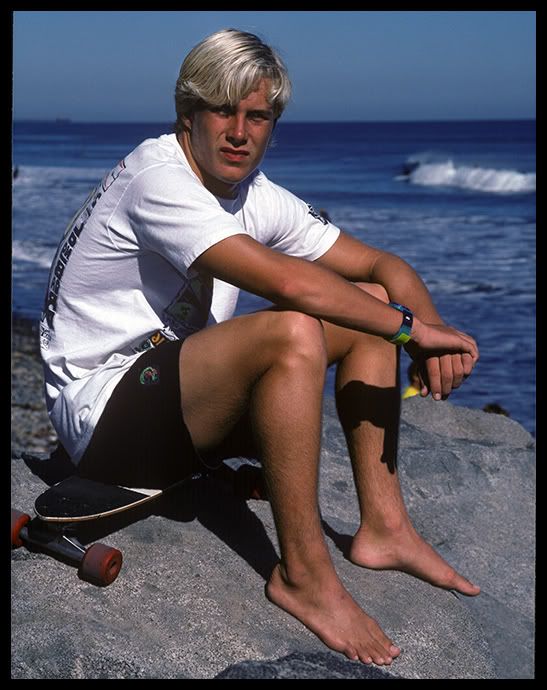 When he's not surfing, he's skateboarding. When he's not skateboarding or surfing, he's likely snowboarding. Or skiing.
The Head Honcho, Encinitas.
In search of smaller critters.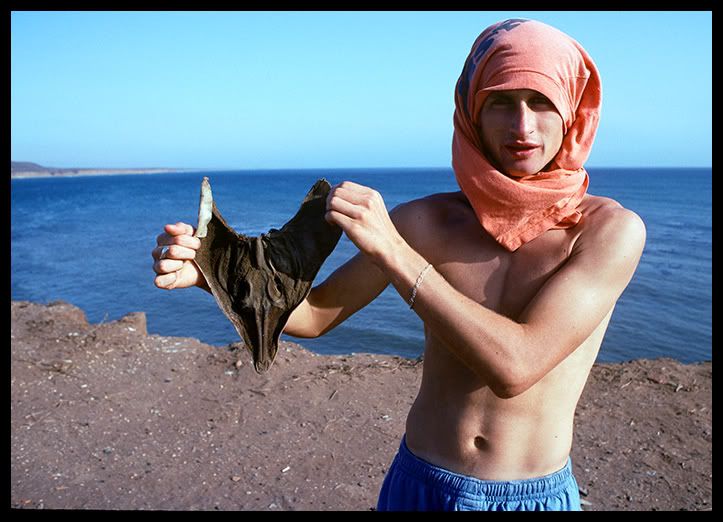 The stingray has been the bane to many a surfer.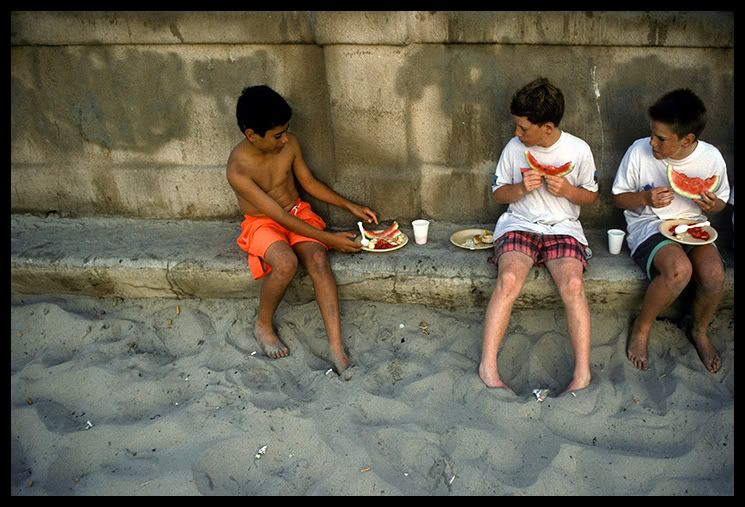 Summer Picnic, Mission Beach.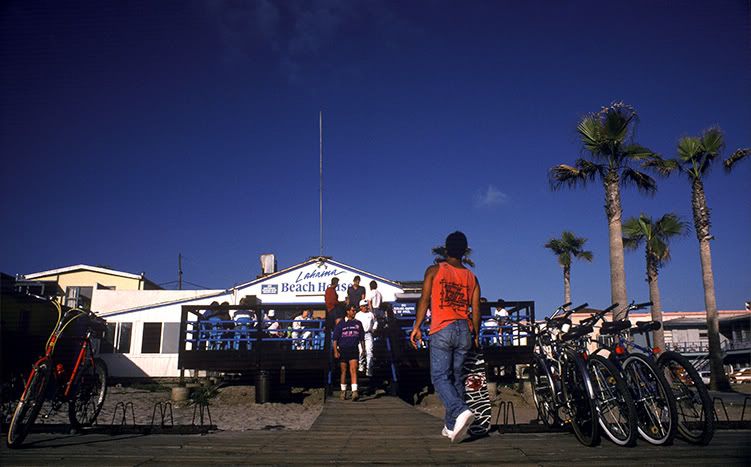 Popular boardwalk watering hole, Pacific Beach.
Crystal Pier was built in 1927. The hotel cottages were added ten years later.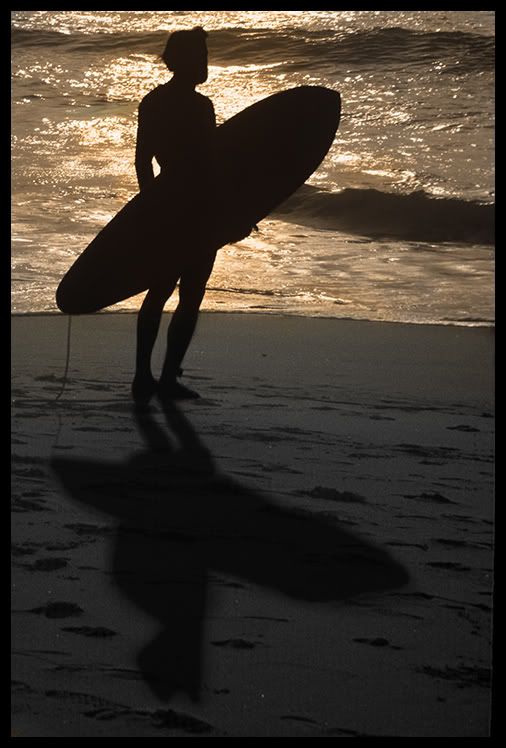 Evening sessions are desirable to surfers because the day's wind typically dies down making for smoother, cleaner waves.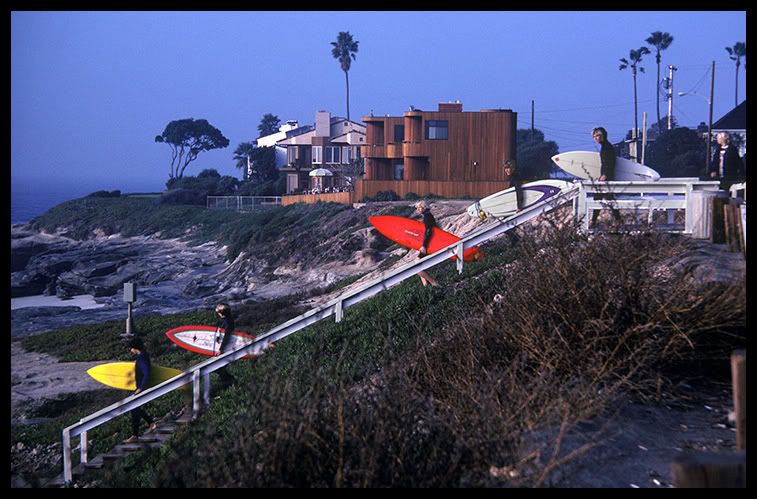 "Dawn Patrol" is early morning surfing. Echoes of the legendary Pump House Gang, La Jolla.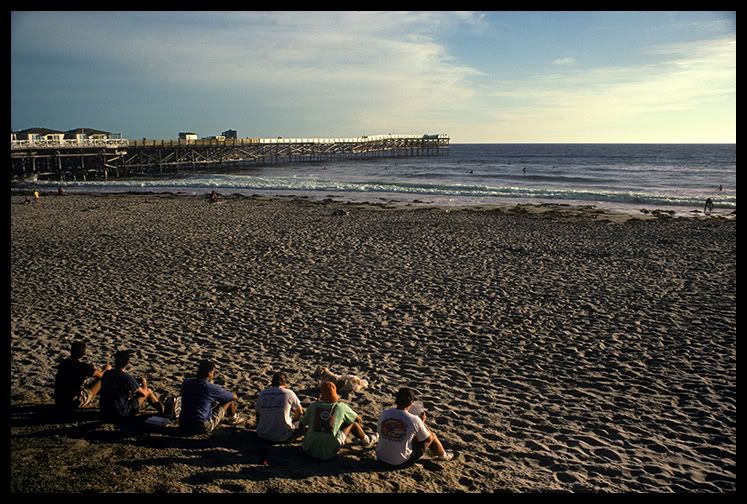 A crew will often observe swell trends and intervals before donning wetsuits.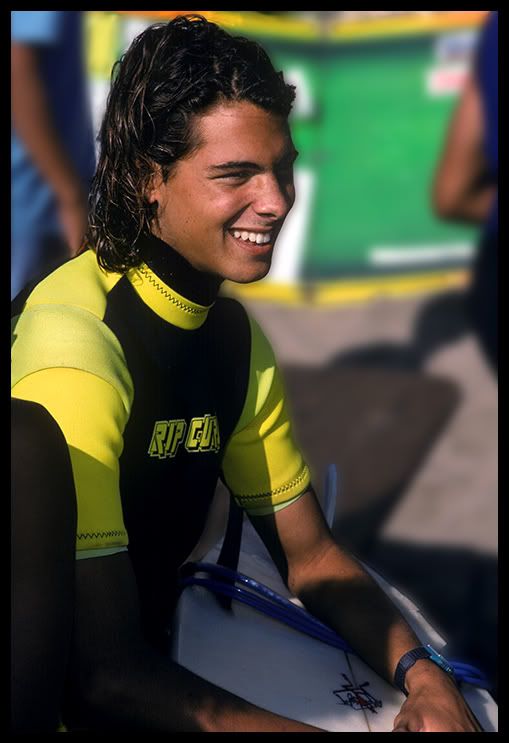 There is no one definition of the surfing experience. For many it is a communal activity shared with best buddies. For others it is a solitary, meditative and soulful interest. For most at times it can be both.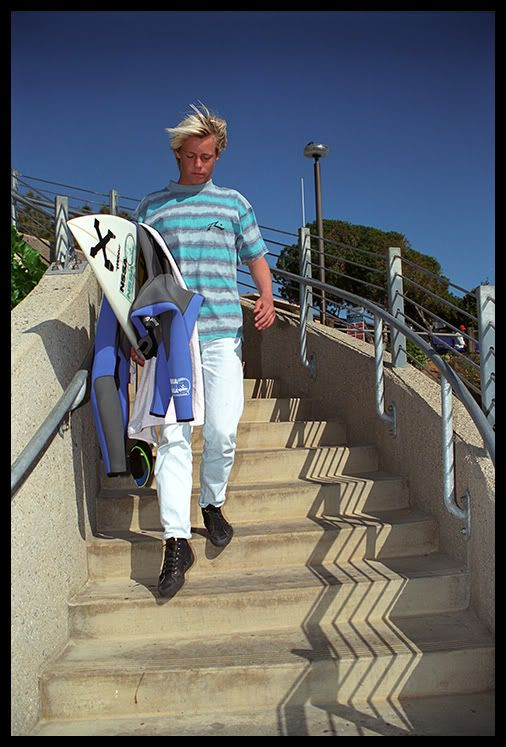 Competitive Surfing is very popular. A young surfer highly covets sponsorship.
Sponsorship leads to free surfboards, wetsuits, and clothing. Surfing contests are "the world's best way to meet chicks."
Surfing is not easy. It compares closely with mastering a musical instrument. To be accomplished and maintain a high level, one must dedicate time and consistency to it. The basics are this. Cleanly and smoothly paddle the board, shore bound, as the forming wave approaches. When the surfer feels his board lift with the cresting wave, he quickly moves to his feet and "Drops In."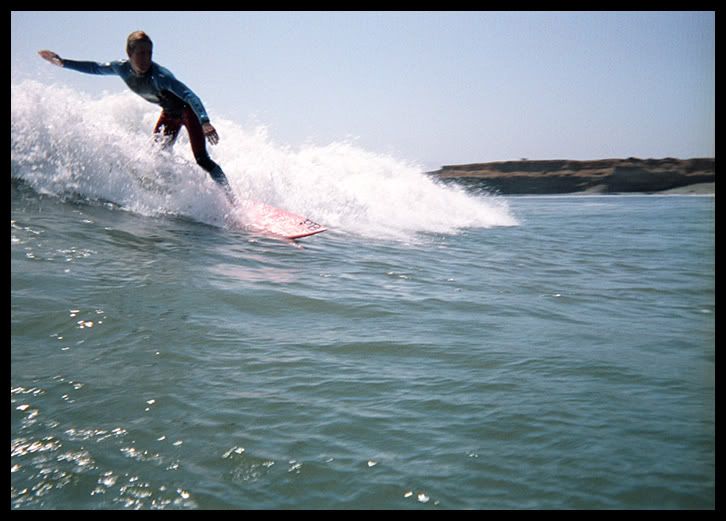 Dropping In is a descent on a wave's open face and moving to where the surfer can turn and rise back up the wave and "smack the lip."
A surfer working an open section of wave. Smacking or attacking the wave lip renders a dramatic fanning spray. The surfer then turns again downward to re-approach the wave face for more maneuvers.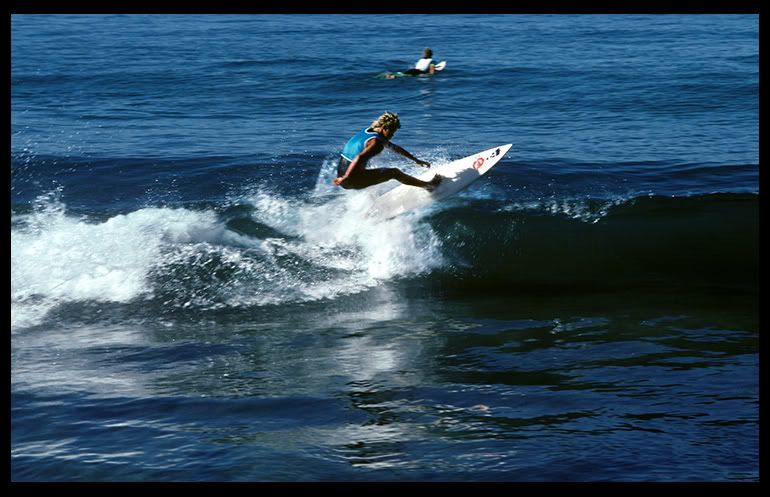 Small waves challenge competitive surfers to show their skills on a more limited canvass, so to speak. Large wave surfing tests one's athleticism. Paddling out beyond the the beach break is physically demanding. Large crashing waves keeps one underwater for uncomfortably long periods as it is a struggle to resurface for air. Giant waves can and will break boards and bones.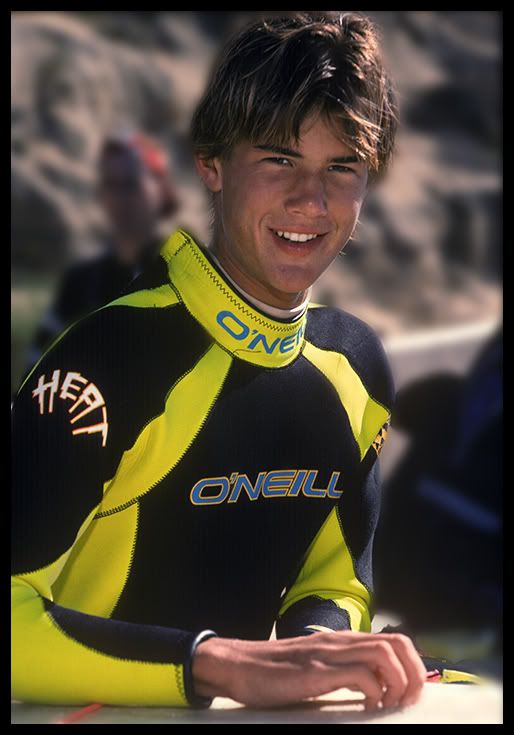 Surfing conditions in southern California only occasionally attain "epic" size. But even dropping down the face of a 6 foot wave achieves a sensationally fast speed. This "ballet on water" is made to look easy because of the skills surfers achieve from a young age. And lots of practice. But they have a great time doing it.