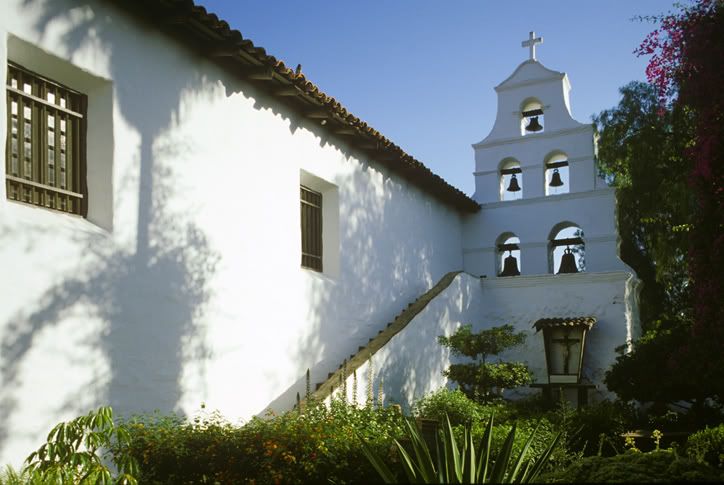 Grantville in San Diego is one of California's oldest communities.  Mission De Alcala is there.
Named after Ulysses S. Grant in 1887, the area was envisioned as an enclave for retired Civil War veterans.
A boom and bust cycle prevented realization of that plan.  But the area saw extensive agriculture and dairy farming through the turn of the century.
Grantville residents in 1913 formed a Mission Restoration Committee and helped spearhead the effort to preserve the ruins at Mission De Alcala.
Today Grantville is a thriving middle class community ideally suited for small business owners.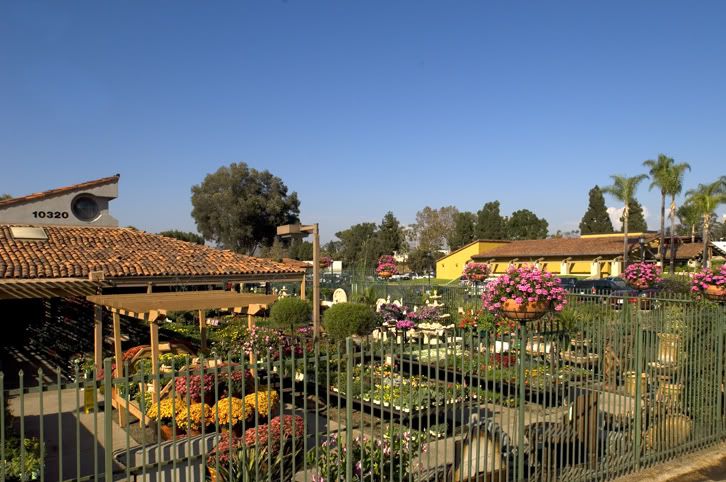 But to the dismay of Grantville residents and business owners the city of San Diego has declared Grantville as "Blight."Twenty-two year Grantville resident Steve Rhodes said with a hint of sarcasm, "If you look around the area here, you can see how blighted Grantville is."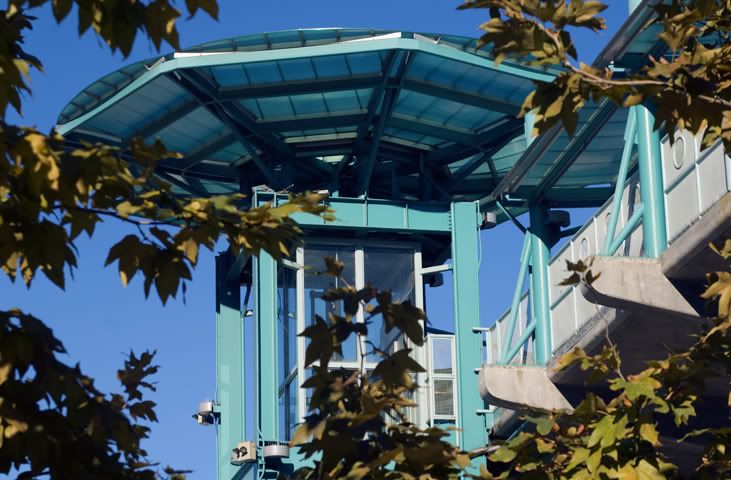 Grantville Trolley Station
At the center of the Grantville discussion is a potential  $610.4 million to be gathered from property taxes between 2005 and 2050.
Whether Grantville deserves the "blight" designation or not, it is the trigger required to release those funds for redevelopment.
When you're in Grantville you have to ask "what were 'they' thinking calling this blight?  The situation brings to mind Justice Potter in 1964 trying to define pornography, "I know it when I see it."
Landscape Contractor Dave Suda operates his business on 1/3 acre attached to this modest 1920's structure.
It is the kind of business that will get pushed out of Grantville upon redevelopment.  Leases and mortgages will go up.  Nor will the type of space needed for a landscaper likely be imagined or considered by developers.  Not enough return for their investment dollar when they can put ten or twenty condos in the same space.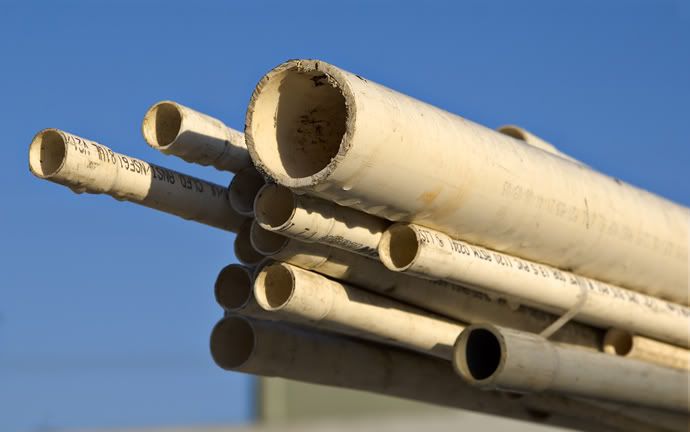 A place with room to keep top soils, planters, and equipment.
"That my fine-tuned, well run, shop is 'blight' kind of amazes me," said Suda.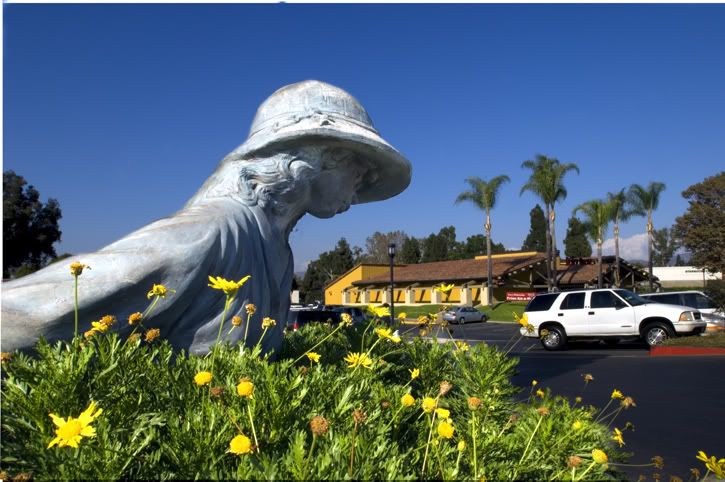 The blight designation didn't seem justified by the County of San Diego either.  They took the City of San Diego to court over the matter.
Grantville Trolley Station
To settle, San Diego City diverted $31.4 million dollars to San Diego County.  Many question the legality of transferring Grantville money to another community.
The law says for redevelopment money from a community to be used outside that community, it must demonstrate the benefits to them.
Grantville residents are scratching their heads over this one. The money ends up here at the County Administration Building for parking lot improvements.

But since this would certainly seem illegal, decision makers came up with a scheme.  The Center City Development Corporation will cover the $34.1 million dollars for parking improvements at the County Administration Building.  Then the $34.1 million dollars out of Grantville will go to downtown trolley line improvements.  Putting in one pocket then taking out of another.  Moving shells around.

It is argued that the steel tracks link Grantville to Downtown.  And that spending Grantville money on the downtown trolley-line corridor will encourage Grantville residents to use the trolley more.
This practice of engaging in financial transactions in order to conceal the identity, source, and/or destination of money seems all too common today.  It is perfectly clear the current failures of our financial institutions, large businesses and governments are linked with such "creative thinking."

The redevelopment zone also conflicts with the San Diego River Master Plan, which has priority.  That is yet another legal dimension in this tangled affair.
Another "blight" business owner is Brian Peterson of the Friars Road Pet Hospital.  He is fighting to take back the community with a group called the
Grantville Action Group.  They are suing the city over this diversion of money out of their community.
I urge everyone who is concerned about highly questionable redevelopment decisions and the abuse of eminent domain to support the Grantville Action
Group with your donation.  Their website is www.grantvilleactiongroup.com