The VW snapped a tie rod somewhere along I-15 in the vast reaches of the Mojave desert as I was headed for the Grand Canyon. Triple AAA brought me to Yermo. A bit of a town that amounts to a quick gaze from a single highway exit.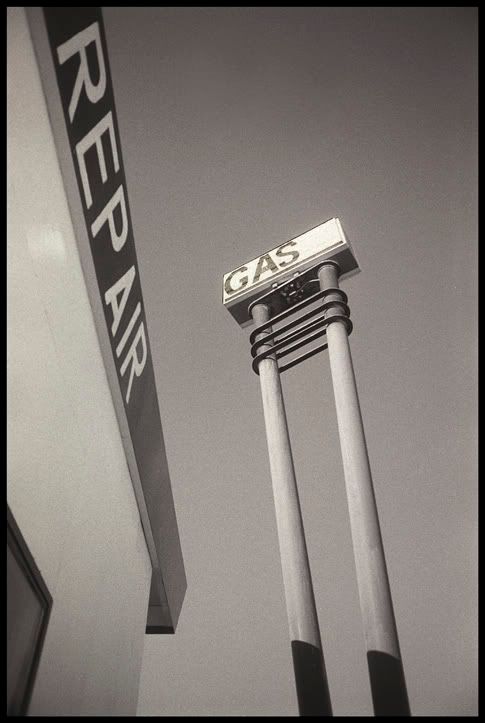 The Garage was closed for the day. I'd be spending the night in Yermo. No worries about needing to check in to sleep somewhere. VW is home away from home.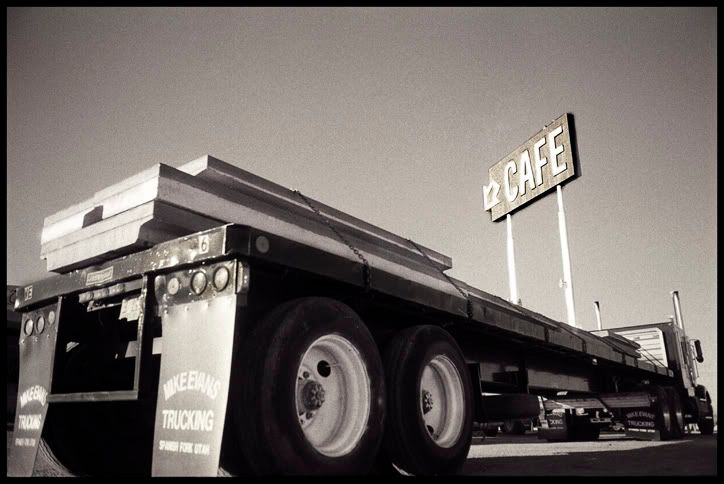 Besides, A truck stop cafe was at hand. Style and living all the way. The handy duty mechanics at Yermo Garage got me rolling along the next day all right.
Related links.
http://maps.google.com/maps?q=Baker,+CA,+USA&sa=X&oi=map&ct=image