Las Vegas is a town that took the Disneyland approach of replicating familiar world wide sites as "themes."
Some will say the Las Vegas Strip is the epitome of a synthetic environment and monument of greed. Others may point to a strange if not extreme kind of beauty.
At any given moment I relate to either sentiment.
My stay in Las Vegas, August 13 and 14 was at Hotel Paris. Besides the obvious iconic miniature Eiffel Tower and hotel marque in the form of a hot air balloon, the facility is faithful to the theme down to the smallest details.
I was struck by the number of guests in the lobby, restaurants and elevators I heard speaking French. Apparently, oui, this is home away from home for many a French tourist.
The intensity of summer heat in Las Vegas isn't apparent in photos. Imagine, though, after a short time in the sun my camera became too hot to touch.
Dusk provides only some relief from the heat. At least one can hold a camera without burning the fingers. Here is Hotel Bellagio. The immense fountain is one of the seven wonders of the entertainment world. Fountain jets are seemingly capable of shooting water nearly as high as the hotel itself. The water blasts and light effects are timed and synchronized to music played over a superb outdoor sound system. Sinatra is most typically played. But I've heard orchestral pieces and popular movie themes played as well. It is simply impossible to walk by without stopping during a performance.
Flamengo Neon would better be illustrated with a video clip. But looking good a still, nontheless. One of the more recognizable landmarks and light displays of The Strip.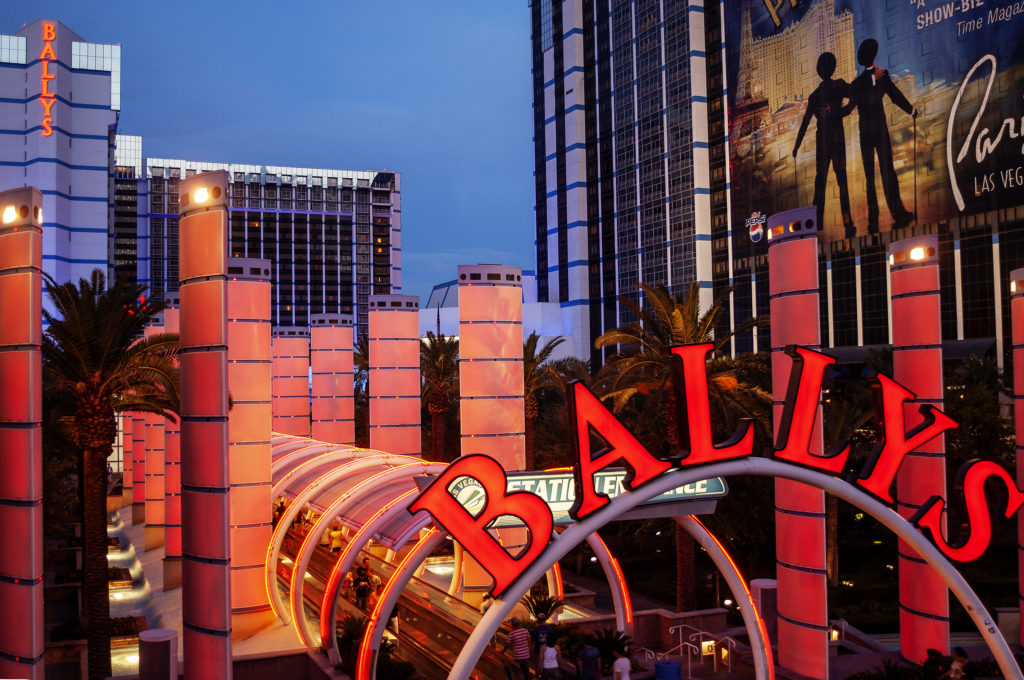 Ballys and Paris are effectively one hotel. One traverses from one property to the other without stepping outdoors. Ballys is an older hotel, formerly the MGM. At another site a new MGM Grand was built after the old facility was stigmatized. On November 21, 1980 A fire killed 84 people and injured 785. At the time it was the second worst hotel fire in modern U.S. history. Ballys however seems to thrive and flourish. 1980 is now considered olden times. A growing population of people born after 1980 check in. Guests unaware of the tragic event.