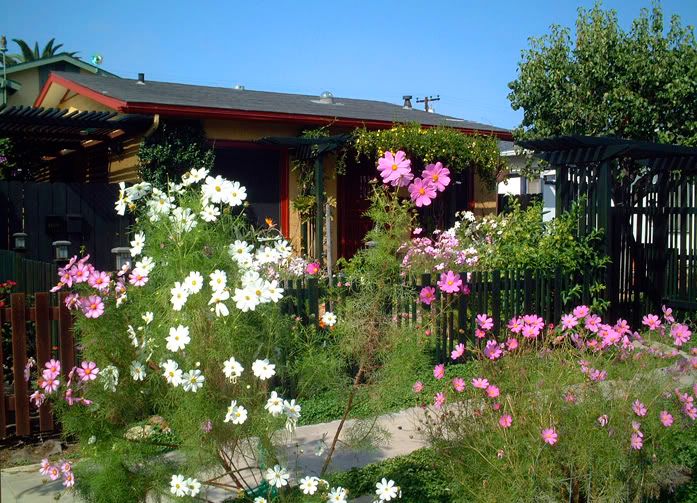 Cosmos are exhausting themselves for one last explosion of blooms.

All but two pumpkins are harvested. The remaining couple are still green but will probably turn orange for Thanksgiving. (The orange pumpkin vine started later than these white ones).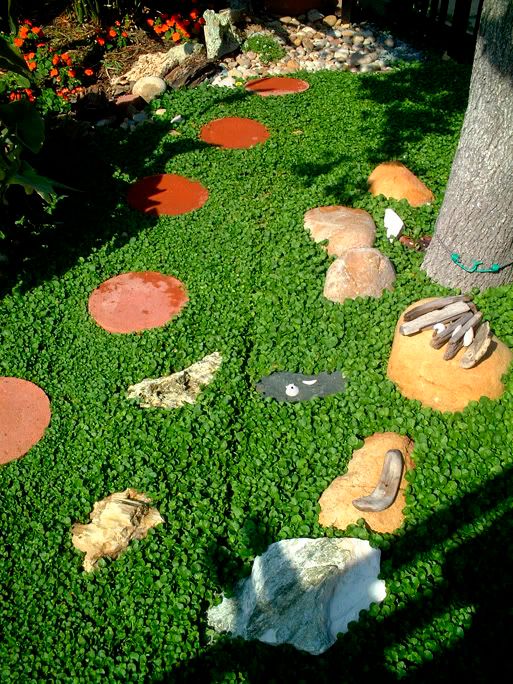 Dichondra is happy here. It embraces the landscape river rocks and paving stones.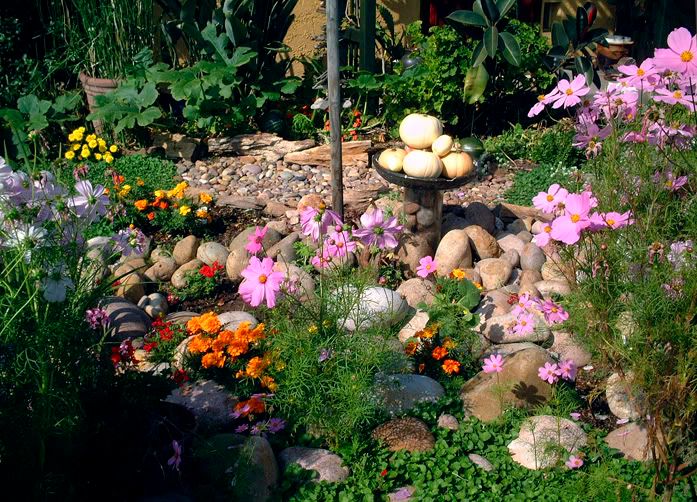 There isn't a true Autumn in San Diego. Leaves do fall; more yellow, orange and brown abounds. But weather-wise this is merely a cooler version of summer with shorter days.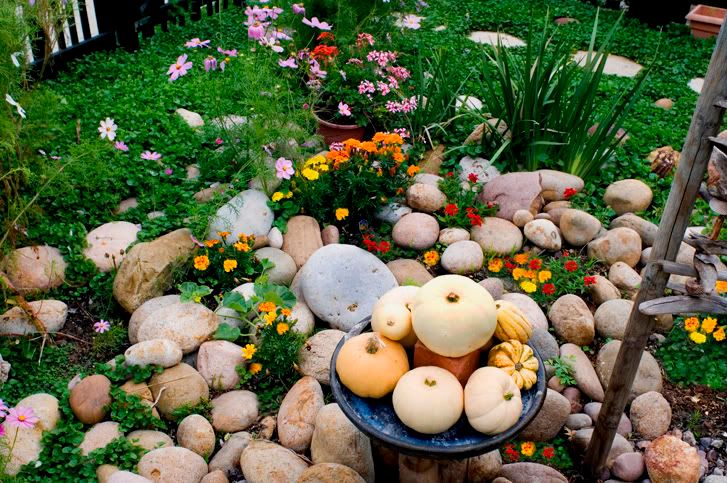 Then winter brings another look. Another garden emerges.