"Mother Road" is the name reserved for Route 66.  El Cajon Boulevard is San Diego's version of that.  Before Interstate 8 it was the western leg of the only highway between San Diego and El Centro.  The character of the entire stretch of road was determined when the automobile became king.
Auto Camps were unique to The Boulevard.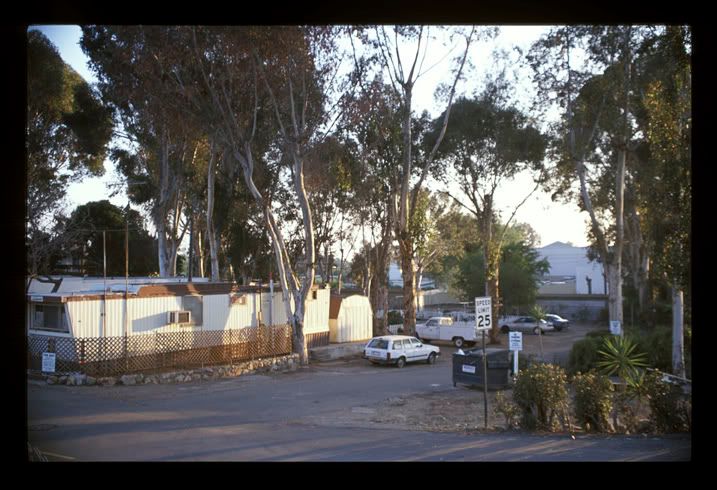 Tents and trailers sat under shady trees.  Guests and campers enjoyed the spacious grounds.  There is little evidence today of that by gone era.  Just this one little area I found.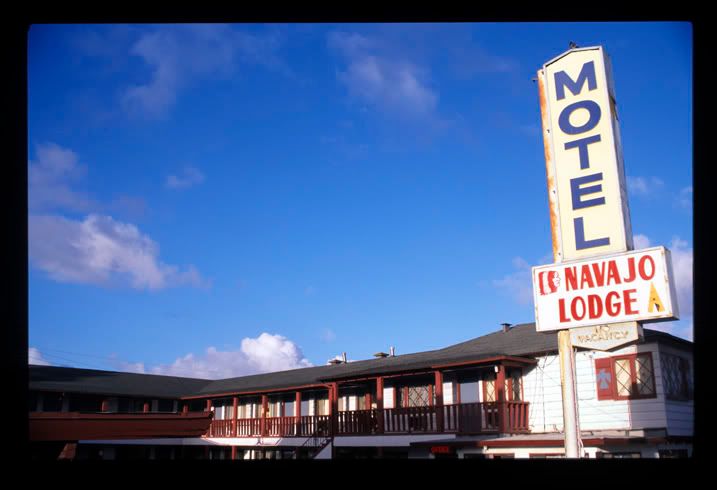 These Motor Hotels, "Motels" were the standard back in the day.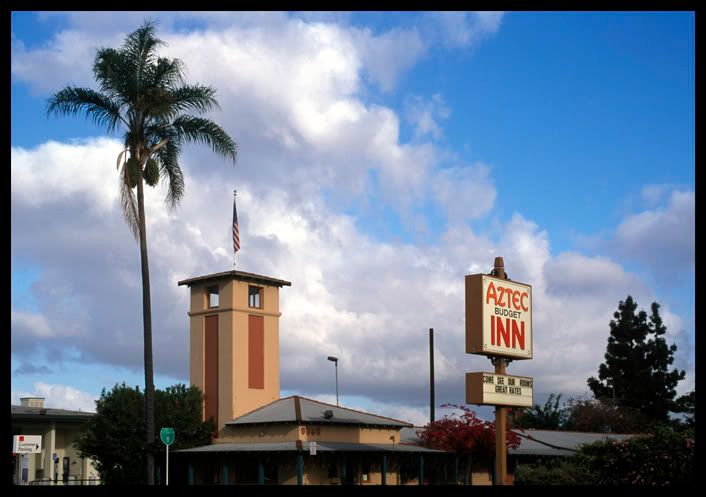 A large percentage of San Diego's inventory of guest accommodations were along The Boulevard.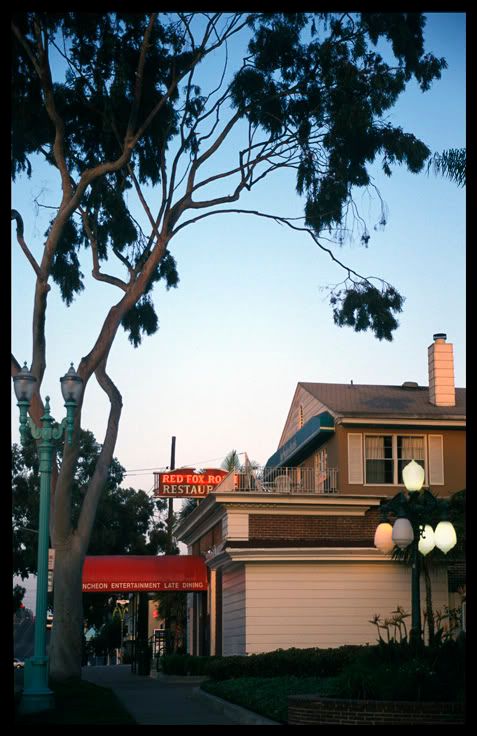 The Grand Daddy of The Boulevard was the Layfayette Hotel.  Here is The Red Fox Room. The interior was brought over from England by Marion Davies for her Malibu beach house. When she tired of it, it was put into storage and eventually incorporated into the Red Fox Room.  The interior comes from an English Pub or Inn dating from the 1500's.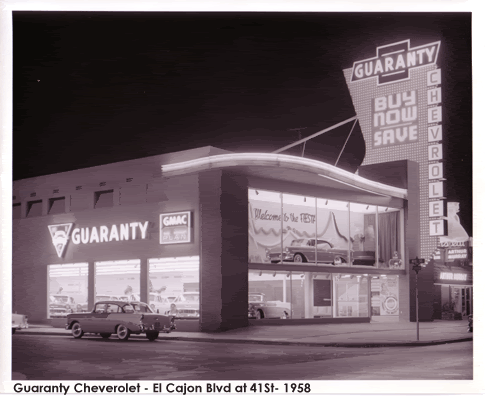 Appropriately The Boulevard was also the premier car dealership zone in San Diego.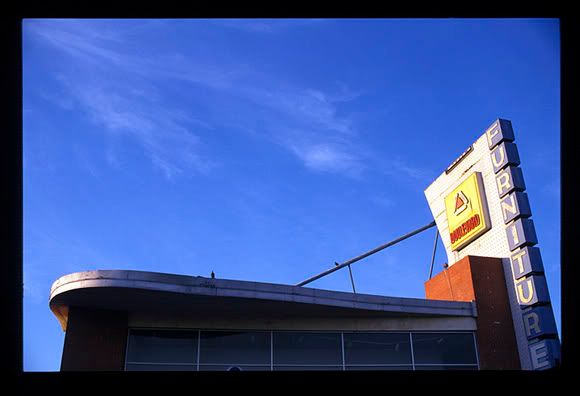 Guaranty Chevrolet relocated. There's a furniture store in there now.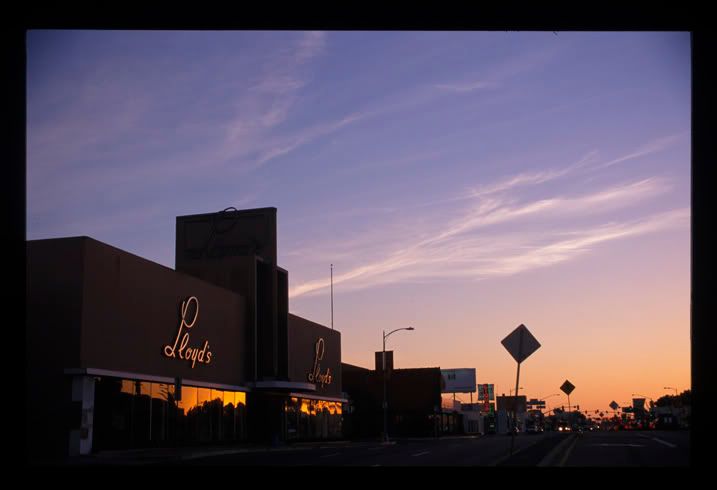 The Boulevard also had San Diego's finest furniture stores.  "Top of the top."  Lloyd's Furniture, though, is long gone.