Save Our Heritage Organisation's May Day at Balboa Park's Marston House Museum. A crowd gathers at the formal garden awaiting refreshments at the tea garden.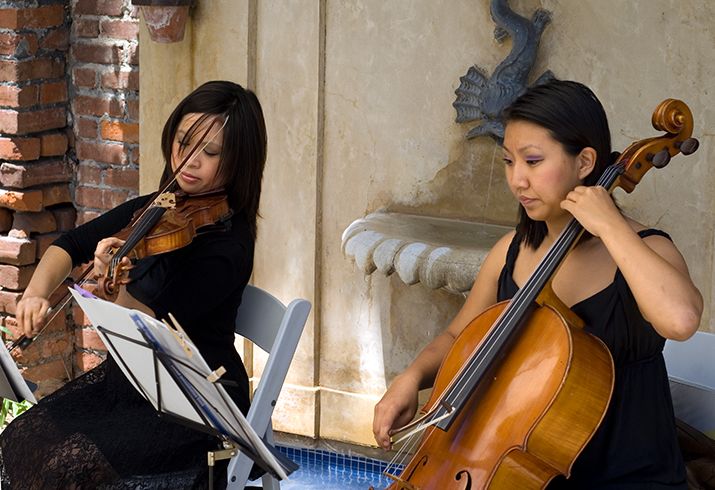 There was live music at the tea garden and at various areas of the grounds.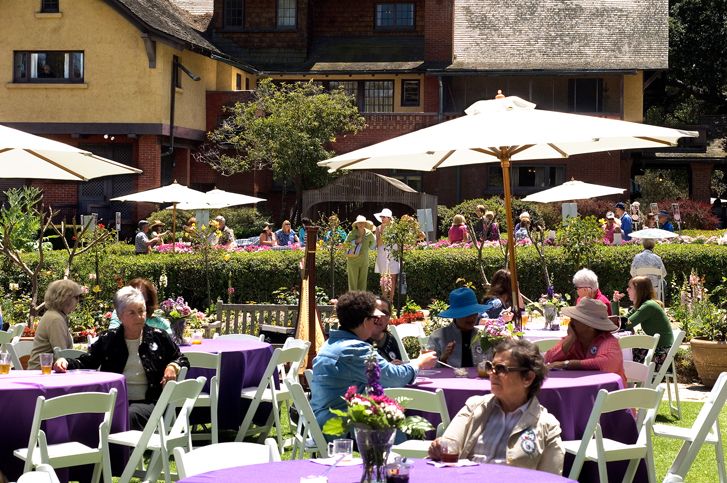 From the tea garden toward the residence, the geranium show on the other side of the hedge draws a throng of flower and gardening enthusiasts. A feature of the day's fare was "ask the experts," a chance to speak with and learn from master gardeners.
The geranium has come to symbolize George Marston's legacy. He represents a choice of beauty and geraniums over soot and smokestacks.
An array of exclusively grown geraniums were for sale, including the popular "Geranium George." Geranium sales for the day were brisk.
Dedicated enthusiastic volunteers are among the hallmarks of SOHO's success operating the Marston House Museum. Meet Jeannette Dutton. Besides being a long time SOHO member, Jeannette is very involved in the San Diego Floral Association, Friends of the Marston House, and the Marston House May Day committee.
May Day at the Marston House featured an amazing gathering of plein-air painters and their art. Following are many of the talented artists and samples of their outstanding work.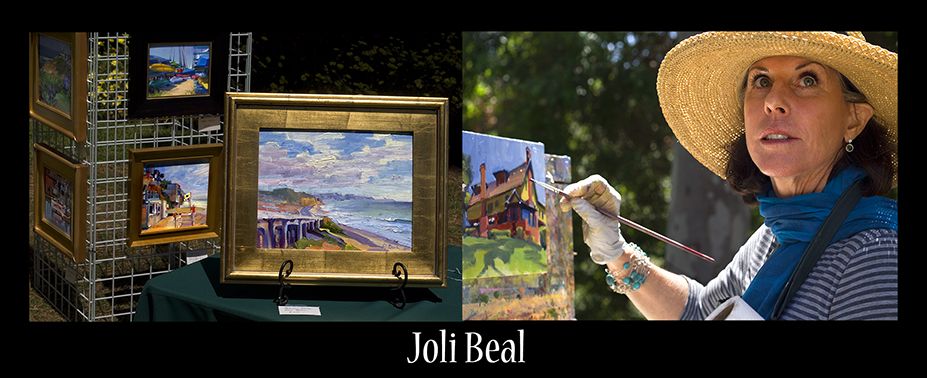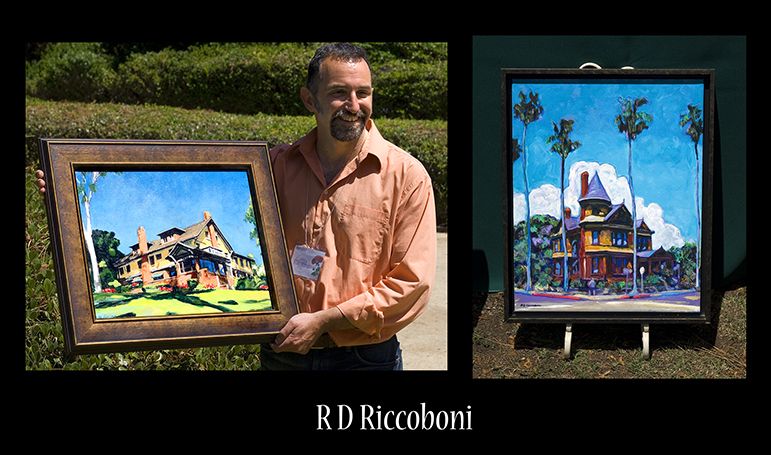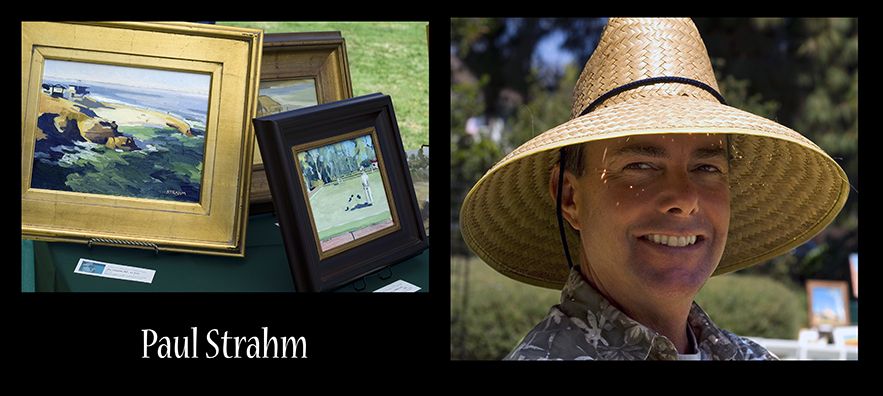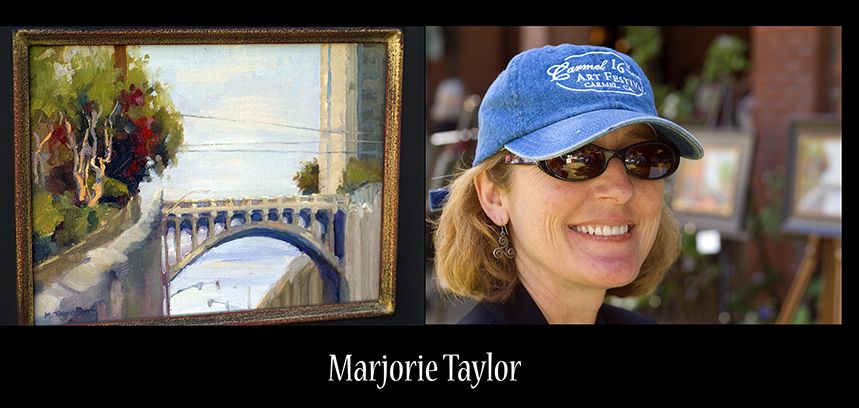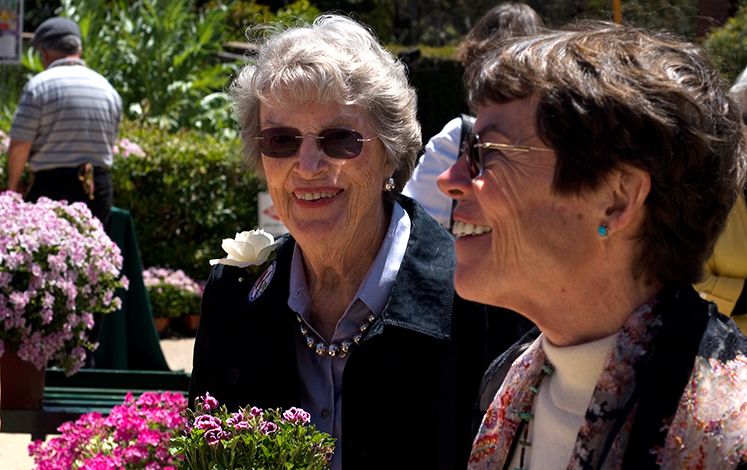 The Marston family members on hand to enjoy the day's festivities. Peg and Ann Marston.
Besides the art show, there was an array of exhibits and displays. This table featured the Women's History Museum.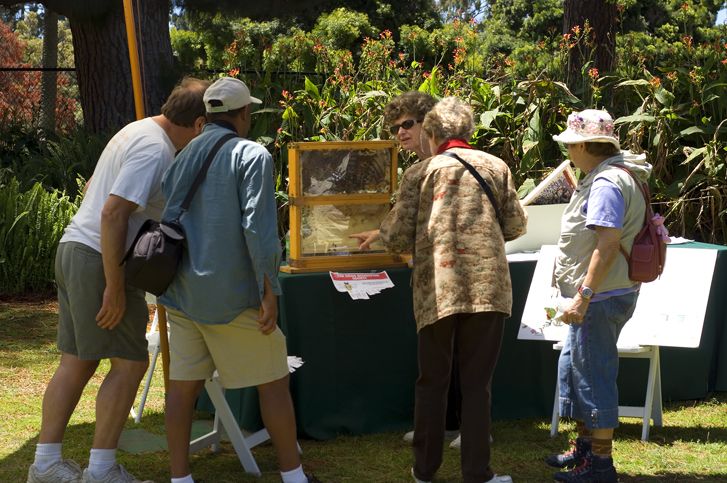 Here is the San Diego Bee Keeping Society.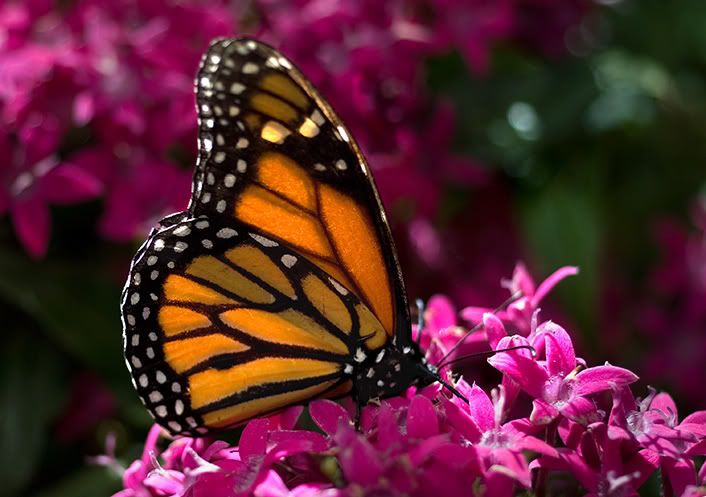 Two highlights of the day. First was a City proclamation spoken by Councilmember Todd Gloria honoring artist Suzy Spafford and her renown work "Suzy's Zoo." The other big May Day moment was a release of hundreds of monarch butterflies.
Sarai Johnson prepares to release a large basket full of monarch butterflies.
Children loved lending a helping hand.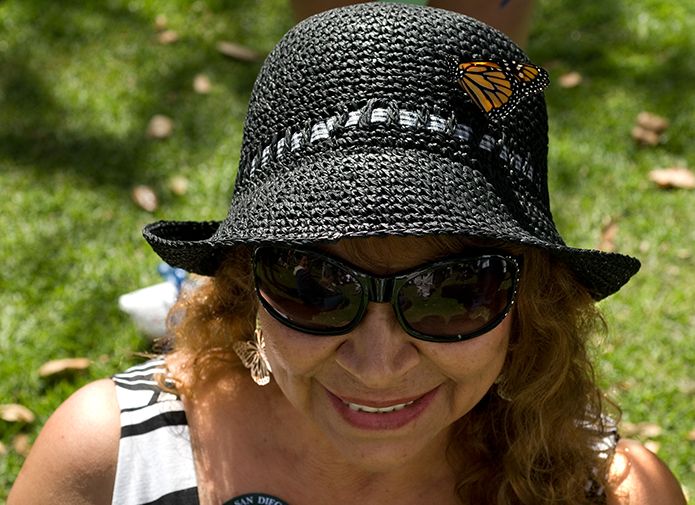 Adults also enjoyed the butterflies–and some became adorned with them.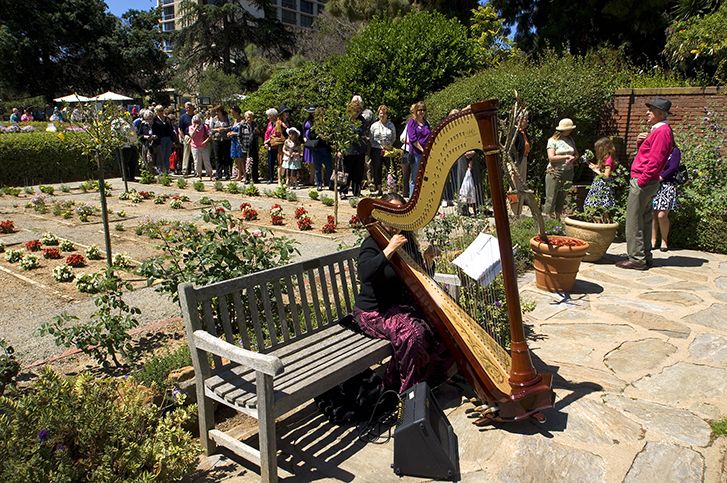 The success of the first annual May Day at the Marston House points to even more fun and festivities next year.
Proceeds from the event go to restoration of the Marston House Museum and gardens.
There's always lots going on with SOHO. Please visit SOHOsandiego.org