On May 10, 2006 I kept an appointment. An appearance in London at 8 A.M. on the live Earthcam situated at Covent Garden. That was 4 P.M. London Time. The middle left photo below shows the webcam view (Ken Garrett downloaded my actual appearance, but it vanished in my e-mail files.) The middle right image is my snapshot of the same location. Then below you see the webcam itself, to the right of the upright support.
Covent Garden, with its markets, cafes, and street performers is a favorite hangout in London.
The piazza shown in the top photo dates from 1632. The reference on one building is to the Punch and Judy shows observed and documented here by Samuel Pepys in 1662.
Covent Garden was originally, in fact, a Convent Garden of the Westminster Abbey monks.
Vegetable fields and fruit trees flourished here from 1536. I missed any explanation of why the "n" was dropped to make Covent Garden the name. Being as neither garden or convent remain any way.
.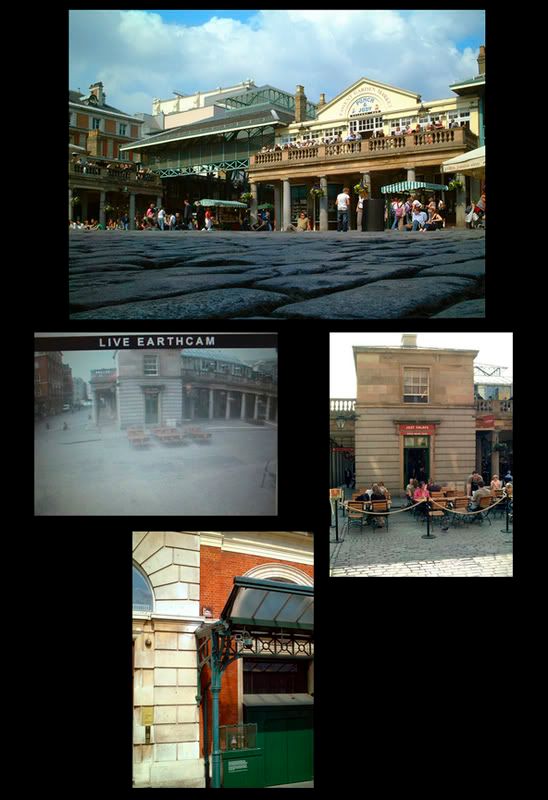 .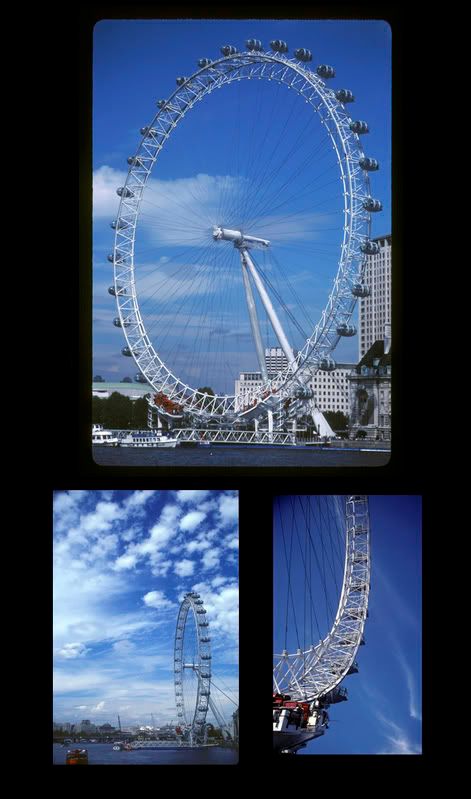 London's Eye, The Millennium Wheel, is currently the world's tallest observation structure of its kind. It soars to 443 feet on the South Bank of River Thames.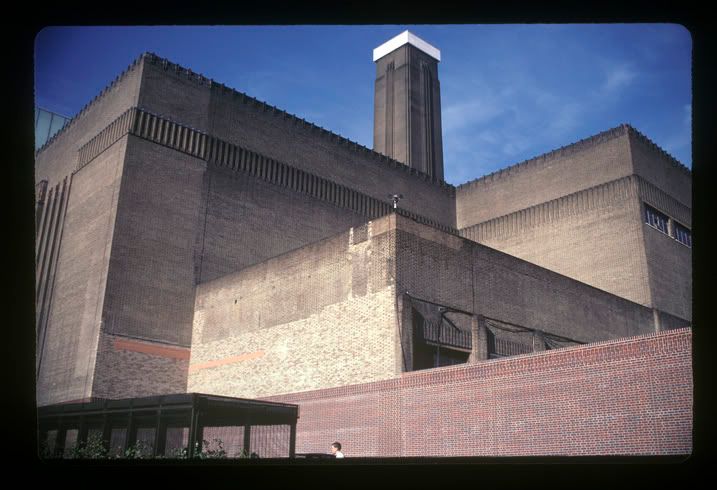 The stark facade of the Tate Modern Museum. The Spartan feel is from a design that was originally the Bankside Power Station. The some 20,000 sq ft of interior space became a selling point for converting to a museum, beginning with its funding in 1996.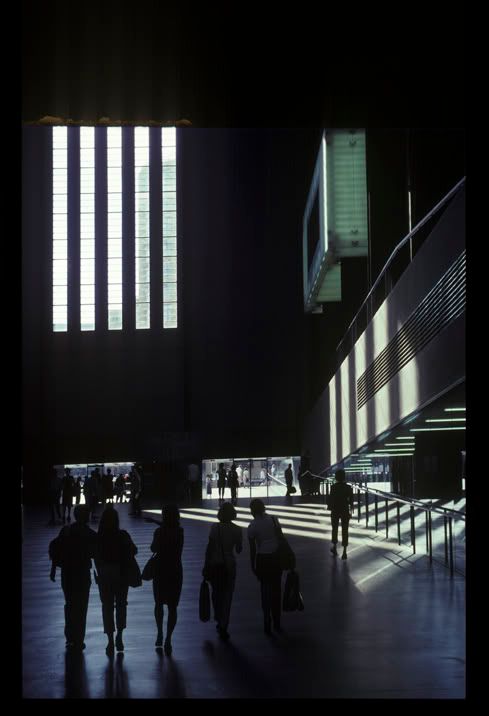 The enterance and foyer of the Tate Modern.
The Cambridge Pub, Cappuccetto's, and SoupWorks at Leicester Square, above. Also, Bar Soho.
A view of rooftops and chimneys as seen from an above leg of the Underground.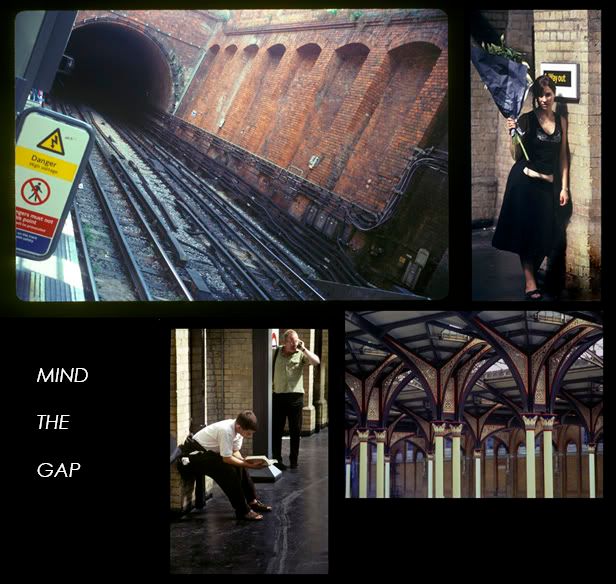 Views from The Underground.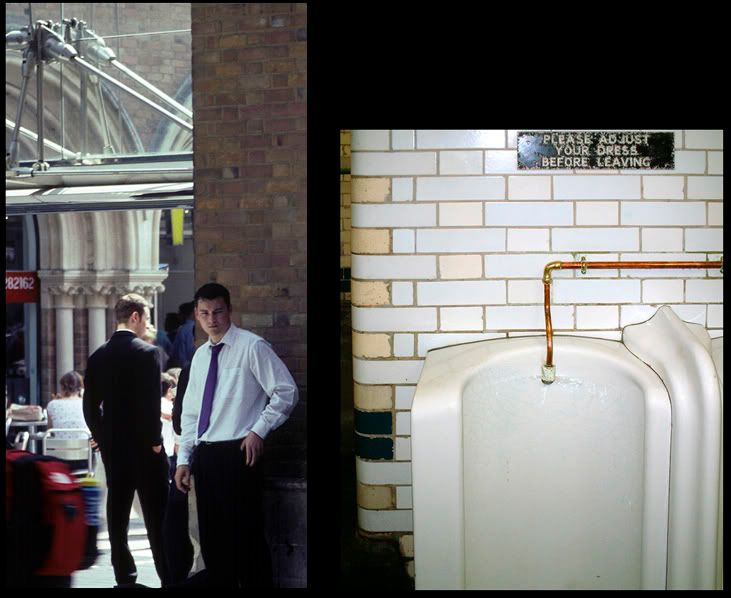 London is a sea of suits. Men dress for work. And if any respectable English Gentleman should forget, he is reminded to adjust his dress before leaving the WC.