Lake Poway a day after some much needed rain. Although the rain helped, the lake level is still low.
It was a good day for horseback riding, it seemed.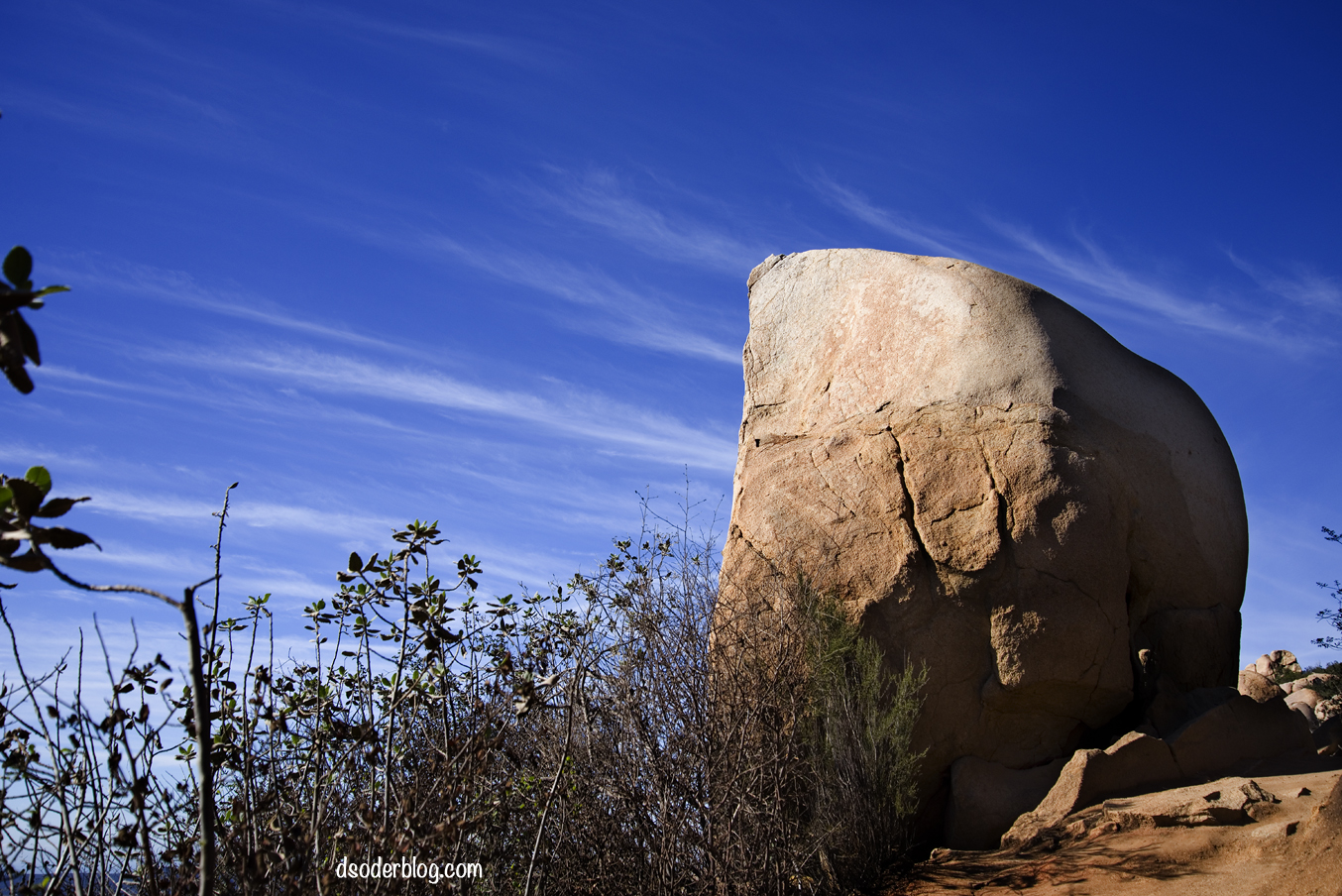 The drought has left the native chaparral looking severely parched. Rain brings new life.
After a few hikes the boulders become familiar. But the lighting is always different – and so is how they look.
Almost like a mini potato chip rock.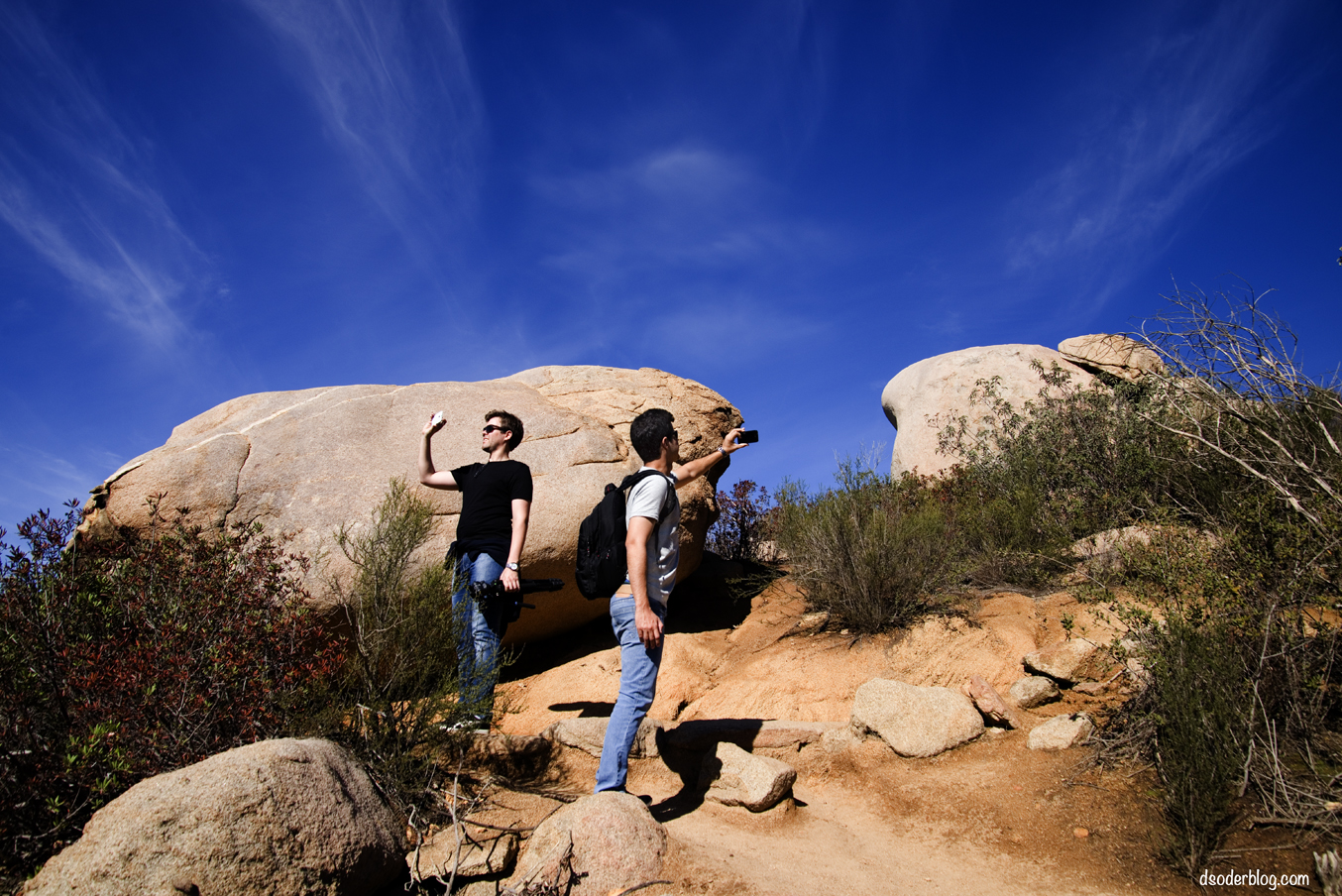 Luis Felipe Junqueira Vargas and Guilherme Amorim capturing the classic southern California natural landscape.
Luis Felipe Junqueira Vargas
Lucas Seiti and Luis Felipe Junqueira Vargas charging up to the Mount Woodson Summit and Potato Chip Rock.
Potato Chip Rock was popular on Sunday. Here's the line of Chip climbers waiting there turn. With Lucas Seiti.
The men from Intrax. Brazilians Guilherme Amorim, Luis Felipe Junqueira Vargas, and Lucas Seiti awaiting their Potato Chip Rock experience.
Guilherme Amorim, Lucas Seiti , and Luis Felipe Junqueira atop Potato Chip Rock.
Luis Felipe Junqueira. More photos to come…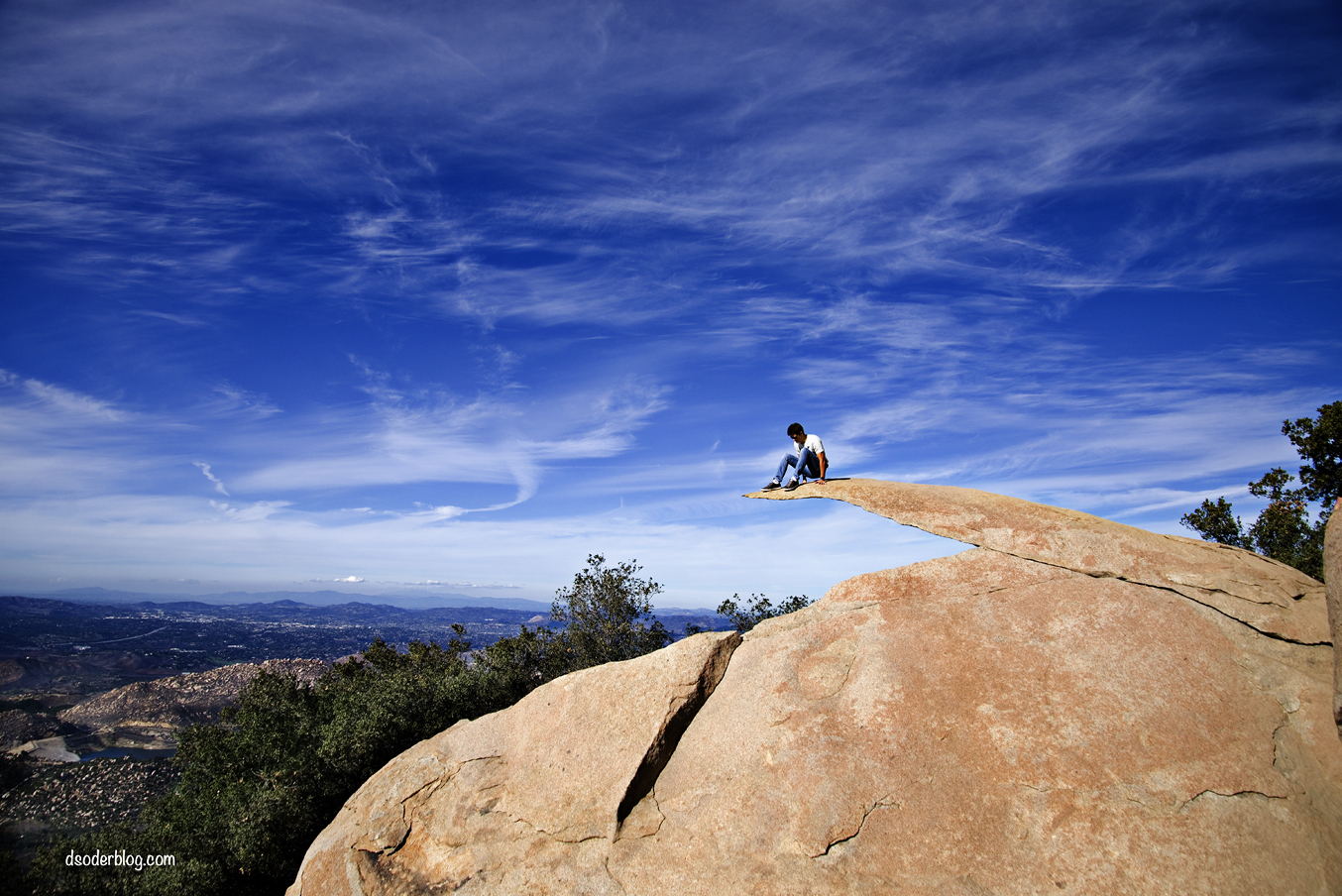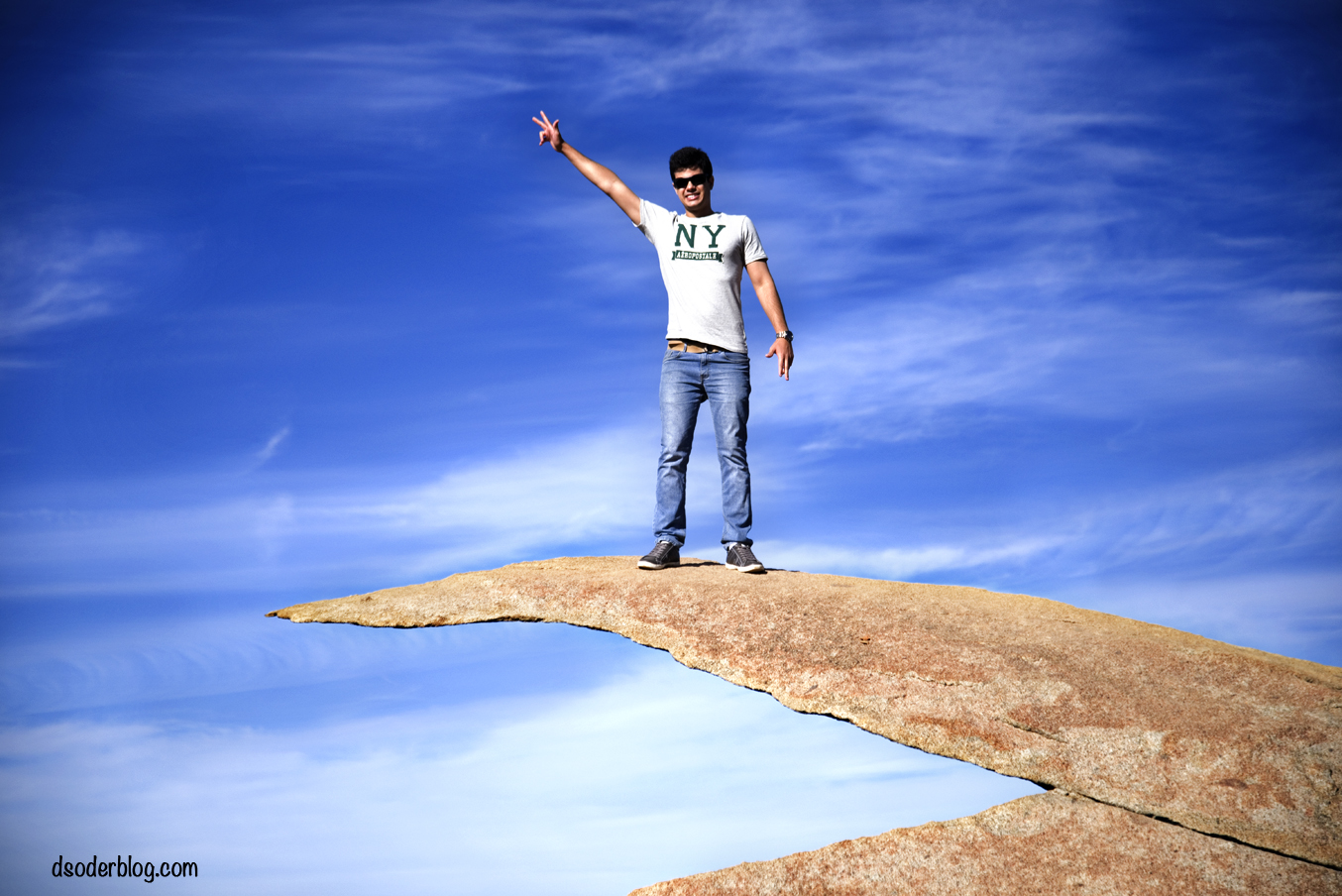 Post hike meal at Hodad's on Broadway. It's the Guido Burger with fries.
The Guido Burger with delicious onion rings.
Luis Felipe Junqueira Vargas, Guilherme Amorim, and Lucas Seiti