It is a ripping and a rocking good show there in Las Vegas by Cirque Du Soleil. A portion of The Mirage Hotel and Casino is dedicated as "Love" theater. The design and colors of the box office, theater entrance, The Beatles Revolution Lounge and night club hearken to 1960's Carnaby Street in London. A modern "mod," if you will. All shiny, plastic and eye catching.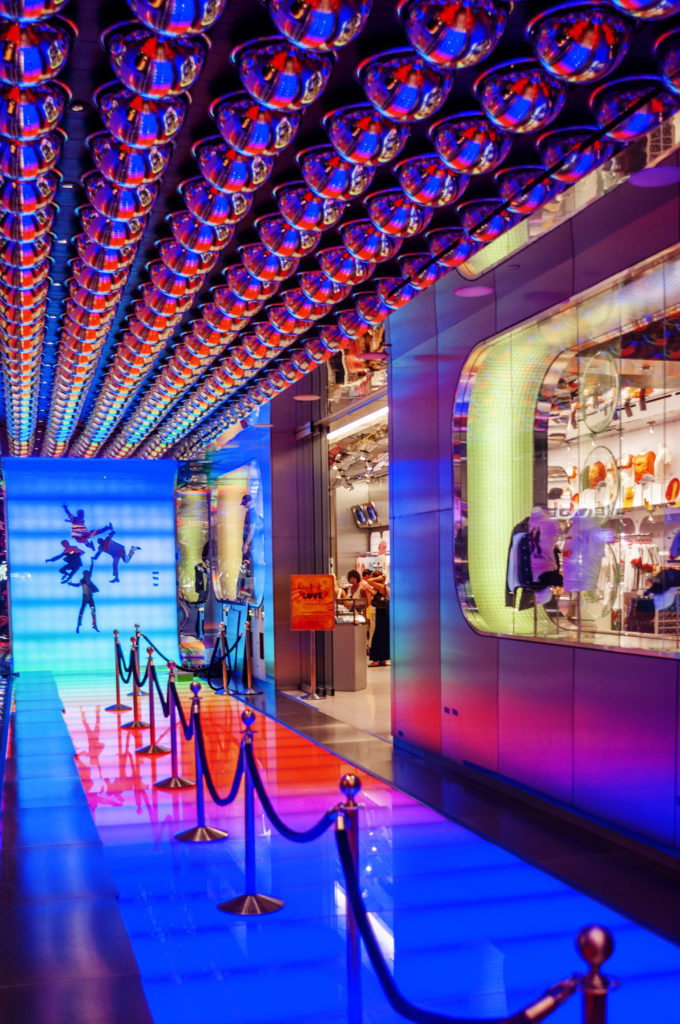 In the tried and true tradition of performing art, the show sets right off to grab the audience. The already kettle boiler Get Back is potently supplemented by a digitally remastered layer of drum and guitar work from Abbey Road; The End.
Action on stage is so busy and swift moving, it is hard to pick any one spot of the "three ring circus" to follow or focus upon. An unrelenting rush upon the senses.
The opening set is an homage to the rooftop performance of Get Back by The Beatles in 1969. Its a rooftop whirl, swirl, jumping and jive hullabaloo of dancers, acrobats, odd characters and costumes. The visual climax comes as the entire set seemingly destructs. Chimneys and brick walls crumble and implode every which way. Then all transfigured into something else altogether as the songs and various digital sampling of songs flow forth. Every moment is captivating if not thrilling to watch and listen too. I was ready to stay seated after the show and watch once more. An additional 26 songs would be just as wonderful and easy to enjoy.