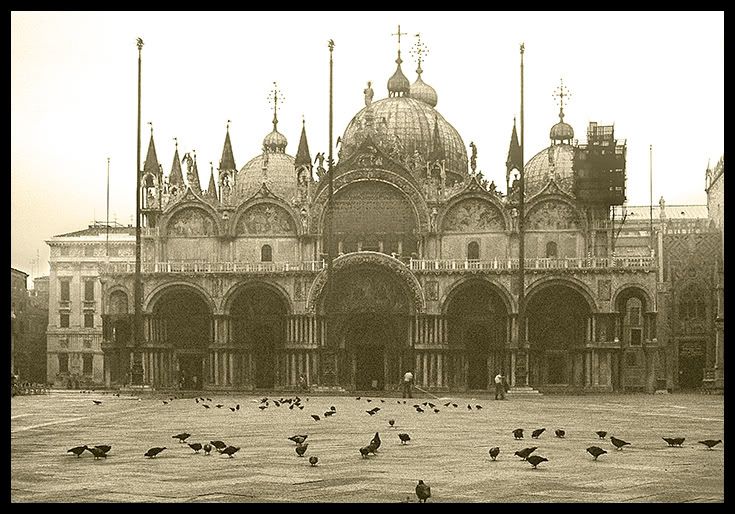 Daybreak at Basilica San Marco, Venice. Workers hose and scrub the Piazzetta.
Gondolas on the Grand Canal looking toward Punta della Dogana

Gondolas under protective drape.
Gondola Captains await their customers.
But the "streets" of Venice were quiet.

The milk man makes his rounds. Two men (left) walk and talk politics.
A chef with fresh produce in hand for the morning fixins stops to talk futbol with a friend.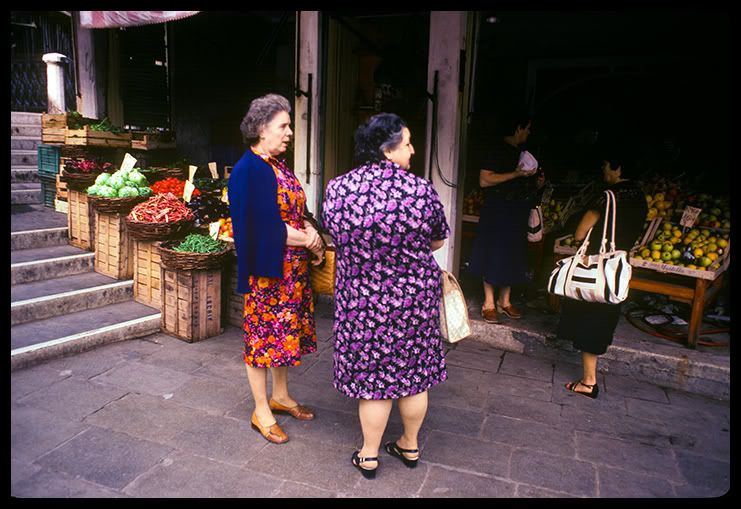 The ladies lament grocery prices have never been higher.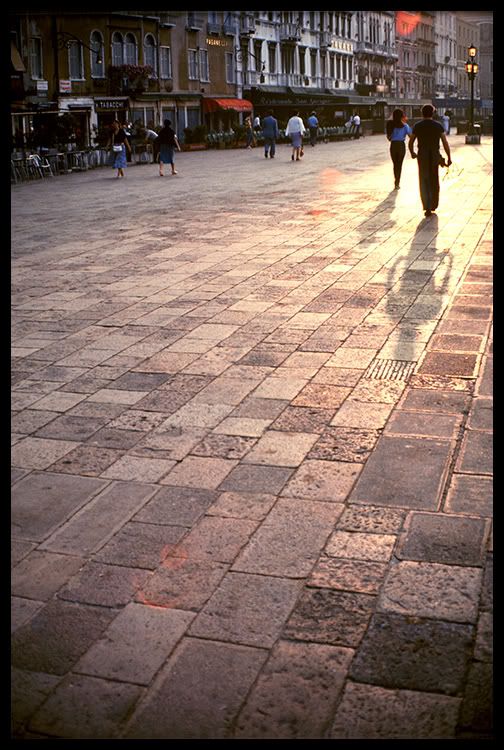 The morning commute in Venice is either by foot or boat.